How do you go about picking the right window company for your replacement?
With so many companies advertising through the mail, door-to-door, on the Internet, and now on social media, there is no shortage of competitors vying for your business.
But no company will ever badmouth its own practices, and if you believe advertising alone, it may feel like there are no bad companies.
Yet the Internet is full of clients who felt shortchanged when it came to getting new windows for their house. So what can you look for in a window company, to make sure you get the most value for your money and don't simply get scammed.
In reality, there are plenty of Canadian window companies that offer a wide range of services to suit the wide spectrum of homeowner needs. Think of it like buying a car, chances are you have some leniency when it comes to additional features, but there are specific functions that must be included for the price. But while you can tell a Ferrari from a Honda, the difference with windows may not be as evident if it's your first time doing a replacement.
Find out what people are saying about us online:
Ecoline Windows on BBB
Ecoline Windows on Facebook
Ecoline Windows on Twitter
Ecoline Windows videos on YouTube
The bigger problem with a window company may not be that they don't complete a replacement, it's that you may end up with a product or an installation the quality of which doesn't match the price you paid. You may satisfied with getting budget windows, or cutting some corners when it comes to installation. What is more important is that the work a company actually does matches what they promised, and what you paid for. Anything less may just be a way to scam extra money out of you.
Let's look at some red flags that often come up with window company scams, and what you should know to avoid them.
Installation Type
This is one of the most common ways unsuspecting homeowners get scammed during a window replacement. There are TWO types of window replacements: full-frame (tearout) and retrofit (insert). In a full-frame replacement, the old frame of your window gets removed, the structure gets cleaned or replaced, and new windows with new jambs, brickmoulds, and casings gets inserted into the opening. With a retrofit, your new window gets inserted into the existing frame. Retrofit installations are only effective if there is no moisture damage or rotting around, or on the inside of your frames. A full-frame installation is more thorough, involves more parts of your window getting replaced, and is obviously more expensive.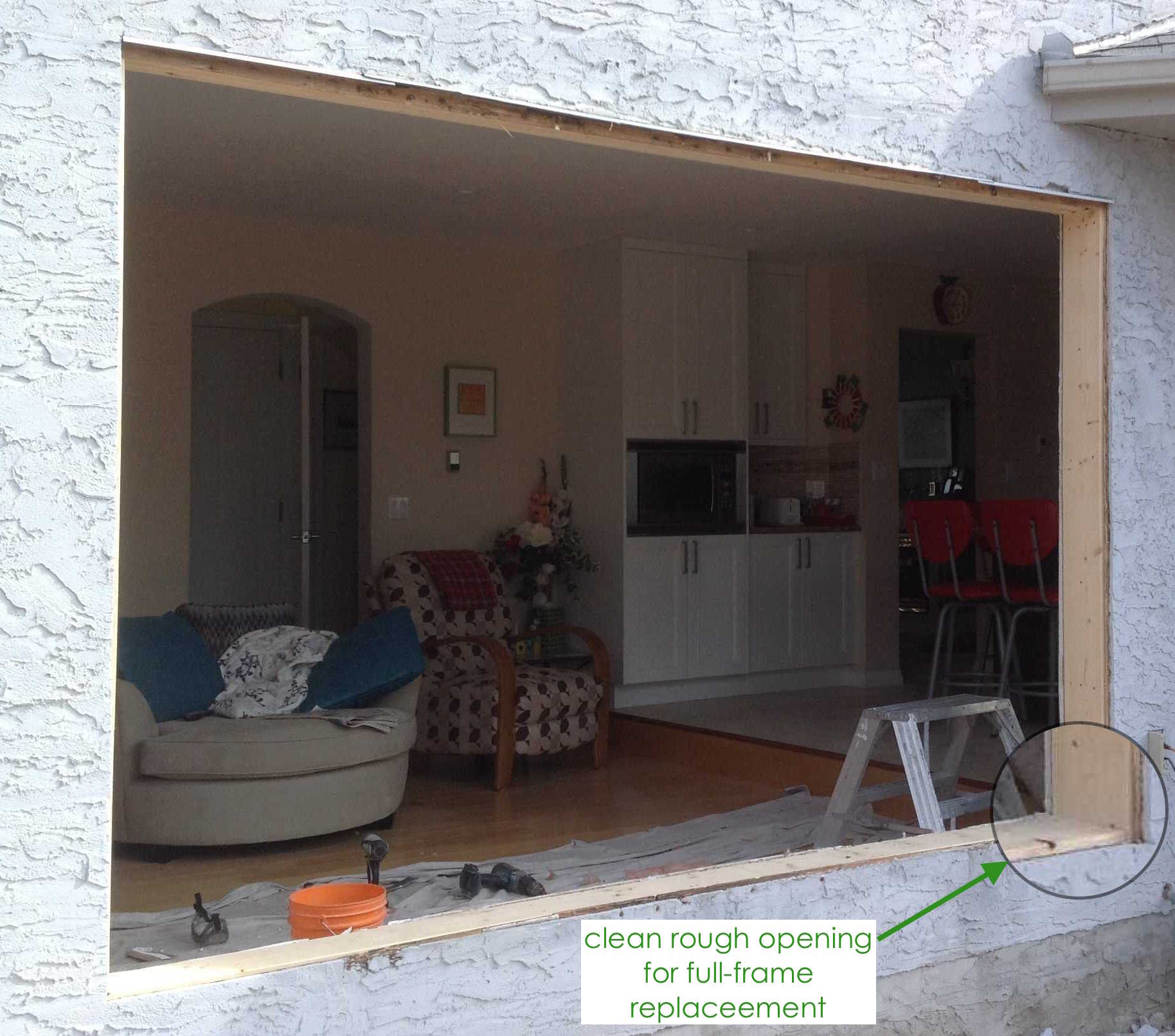 Because sometimes it is difficult to tell whether the frame needs replacement without it being taken off, many companies have no problems selling retrofit installations to unsuspecting customers. The problem is that they sell this retrofit as a full-frame replacement, while, in reality, minimal work is done on the window.
How to tell whether a window is a full-frame replacement or a retrofit?
The best way to figure out whether you are looking at a retrofit or a full frame replacement is to look at the exterior finish. If the window has aluminum capping on the outside, it is most likely a retrofit. Aluminum capping covers the existing wooden brickmould from the elements. In a full-frame installation, the existing brickmould gets removed during the installation and replaced with a new, vinyl brickmould.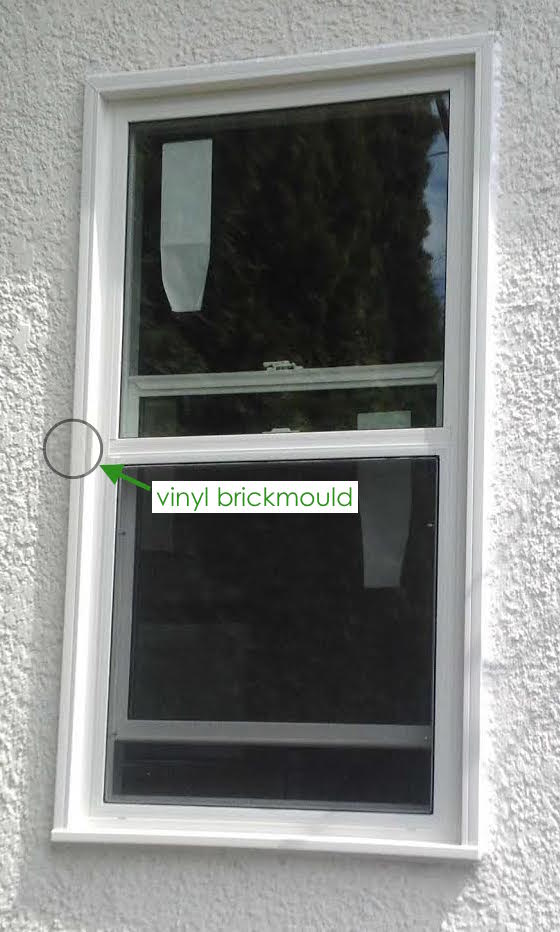 Window Quality
Another way shady window companies scam unsuspecting customers is by selling windows of lower quality than they charge for. If you are looking for quality windows in Canada, make sure that the options you look at are ENERGY STAR rated and preferably CSA certified. The presence of these certifications will ensure that the supplier or manufacturer you're dealing with sells windows that are rated and tested for performance in our country.
Small supply and install companies often have an advantage of being able to work with different dealers and manufacturers. Even if they are working with just one manufacturer, they can have access to different window types from the production line. Because a window's price greatly depends on its performance, most manufacturers today make different types of windows to match different budgets. So even if you paid for and got triple pane windows, they may not be what you have been charged for.
How to make sure you got exactly the windows you paid for?
If a company's product is ENERGY STAR rated, the windows that get delivered to your home should have a sticker with their energy rating on it. The energy rating information should mention not only performance values of the unit but also its model name. If a window company carries several models of windows, make sure that the one you want is specified on the contract and the information on the windows that come in matches your contract. If a window company is legitimate in short, there should be very little to no difficulty in figuring out what type of windows you got and their performance rating.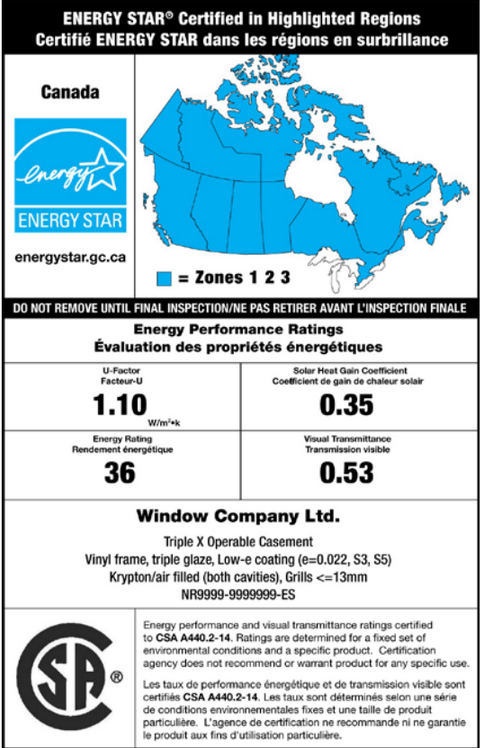 Warranty and Service
One of the less immediate window scams but one that hurts customers nonetheless are fake warranties. Most vinyl window replacements are warranted for 20-25 years today. Even if you bought the highest quality windows that were installed by window specialists, you should still not overlook the importance of a good warranty. But a good warranty isn't necessarily one with the best terms. A good warranty is one from a company that will be there ten or fifteen years down the road when things go wrong. But shady window companies often recognize the importance of a good warranty and exploit it in unsuspecting homeowners. Because most of the time they know they won't be around when the time comes to service or answer questions about the windows, these companies frivolously offer coverage for "as long as you own your home" or provide ridiculous warranties like fifty years.
A "lifetime" warranty is also not for your lifetime. It is for the estimated lifetime of any given product. For vinyl windows and insulated glass units, the lifetime expectancy is usually 25 years. Even the biggest and oldest window manufacturers in Canada prefer to offer terms that are close to or smaller than that timeframe. If a company is offering you an unlimited lifetime warranty on new windows, chances are it is too good to be true.
How to make sure you're getting a real warranty on your replacement windows?

Even if a project consultant tells you their windows are warranted for twenty-five years, and any labour for ten years, they may not be giving you the whole picture. You can easily find out how legitimate a warranty is by asking specific questions on warranty limitations. For example, most companies insulated glass units for over twenty years, while warranty on pressure cracks in those units is usually only a year or two. Similarly, while most companies offer at least five-year labour warranty, things like caulking are only covered for a year or two. If a project consultant knows about these limitations or at least accepts these differences, chances are the warranty has actually been thought out by someone and is rooted in something concrete. If you feel like the project consultant just says that everything is covered forever, chances are you are being scammed.
A big part of avoiding window replacement scams is in knowing exactly what you want as a homeowner. Because budget still seems to be the biggest factor in the decision making, familiarize yourself with what your budget can realistically get you. If you get a quote from five companies and four are offering you a retrofit for the same money the fifth is willing to do a full-frame replacement, chances are something is off with the odd company out. It is very much true that when it comes to window replacement, you get what you pay for. But it is just as true that you get what you pay for, only if you pay the right people to begin with.
Find out everything you need to know about replacement windows:
See how much a new window project should cost
Learn about all the vinyl window styles we carry
Follow the replacement process in our visual INFOGRAPHIC