Calculator Windows
Get a Free Quote for your Window|Door replacement project
(Virtual Window and Door Quote Available)
Calculator Door
Get a Free Quote for your Window|Door replacement project
(Virtual Window and Door Quote Available)
How Much Can You Save on New Windows?
Check eligibility requirements and potential Rebate amount for your project
You might be eligible for:
Canada Greener Homes Grant & Loan
Senior Home Adaption and Repair Program (SHARP) Grant or Loan
Please, answer the questions below, so we can check your eligibility and estimate possible rebate & loan range
Here are your estimated rebate & loan ranges
Potential rebate amount:
up to
$4000-$5000
Potential loan amount:
up to
$4000-$5000
Download your detailed rebate & loan report
Proceed, if you would like to see results
Proceed, if you would like to see results
Want to apply? Contact Ecoline Experts!
Get a Free Quote for your Window|Door replacement project
(Virtual Window and Door Quote Available)
Window Prices in Ottawa
Get a Free Quote for your Window|Door replacement project
(Virtual Window and Door Quote Available)
Rebate
Rebates for New Windows in Ottawa
Up to $10600
$325 per rough opening
Homeowners across Canada
ENERGY STAR-certified products
Want to apply?
Contact Ecoline Experts!
4 facts about Ecoline Windows Company:
Over 10 years of experience
Over 40,000 installations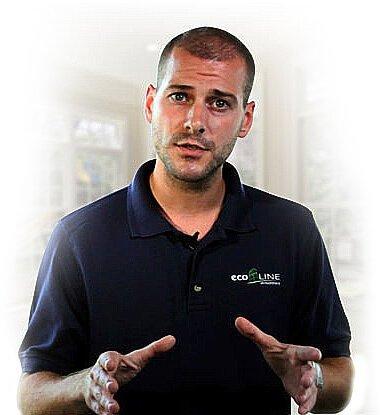 Ecoline Windows offers a wide range of vinyl windows and doors in Ottawa and the surrounding areas to ensure you find the right units to meet your project needs.
Our team conducts top-quality full-frame and retrofit installations which stand the test of time. Issues like moisture damage to frame envelopes and wooden structures have become a thing of the past thanks to expert knowledge and the best materials.
All our windows meet NAFS-11 testing standards and have achieved superior performance. Moreover, we offer many energy-efficient vinyl windows of various shapes and sizes. And if you have questions about your chosen product, contact one of our replacement experts. They value your feedback and are here to answer your questions about our many products, features, and window replacement services.
Window Replacement: Case Studies
Please fill the short form below if you would like to request a call back from us
Shop Your New Entry Doors by Material & Style
Today David and Paulette had a wonderful experience as we gained a new friend, Vitalii Vyshar. He is a project manager with eco Line Windows and did an assessment on the status of our windows. He was patient, cheerful,and professional throughout the process.Further he explained the discounts available and helped us understand exactly what was going forward.We geezers loved his happy spirit.Paulette and Dave Parker
David Parker
21:24 14 Feb 23
Was referred to Ecoline by friends in Nanaimo who were very pleased with their windows from Ecoline. Met with Vitali who is professional and personable and took the time to explain options. Signed the contract with confidence. I was kept in the loop by customer service all along the way as to delivery/installation. Installation team showed up as promised, and were professional, dedicated (despite the cold) and installed all 9 windows in 2 days. Amazing experience all the way around! I highly recommend this company and this team!
Kathy Guilbeault
14:33 02 Feb 23
We were visited by Vitalii to provide us with an estimate for windows throughout our home. It was a very positive experience. Since we are seniors, he was very patient in explaining and showing us the differences between ecoline and another product. He had observed our neighbours' windows prior to coming so that he could offer suggestions. We are pleased with the quotation and are looking forward to enjoying our ecoline windows.
Brian Levitan
21:45 01 Dec 22
Had a wonderful experience, from the initial quote to the final product.During the initial quote, I was given sound advice and helpful tips that would get me the best windows for the best price.The communication was always prompt, clear and informative.The installers Ricardo and Vitalii we're prompt, polite, clean and efficient. They verified each other's work and communicated respectfully while on the job. They always kept me informed on the progress throughout the day so I didn't even need to ask.Overall, 5 STARS!! Highly recommended company.
I couldn't be happier with the whole process.Vitalii with Sales was helpful and informative.Then the installation Team Ricardo and Vitalii did a fantastic job.Thank you to the Ecoline for making this process so smooth.
rodolph sabbak
17:55 03 Nov 22
Vitalii was fabulous! We have been getting so stressed by salespeople telling us that we need to spend all our life savings, and because he was able to give us precise feedback on more strategic upgrades within our budget, we were ready to sign up on the spot to go with his company! I felt like he was giving the best service we could have gotten, and his eye for detail is helping us confidently realize all our projects!!
Bounif Scott
23:55 03 Oct 22
This review is for Vitalii, who has arranged our window installation. Vitalii was excellent in communicating all the necessary details, answering our many questions, and being patient as we waited a couple months for our greener homes loan to go through. I would recommend you ask for Vitalii by name if in the Ottawa region.I will leave a follow up review once the installation is completed.
Phil Rushworth
20:08 28 Sep 22
Ecoline responded quickly to my request for a quote, sending a sales representative to our house a few days later. Their sales representative, Ihor, provided a great presentation on their window products (made in Ontario) and provided great advice on the window design. Excited to see the new window once installed.
Cam Stevens
20:20 23 Aug 22
So far so good. We called, they got back to us immediately, booked an appointment within a couple of days and their representative was both personable and helpful. Have to wait for the install of course, but will follow-up either way! Thanks "Vatilii"
Titania Truesdale
19:15 22 Aug 22
I am just starting the process of having windows installed with eco line. When I requested a quote online they called within minutes to set it up. My sale rep Vitalii came in on time was polite professional and helped me understand the process provided me a quote right away and explained the green homes grant and how to get that started. We are extremely happy so far can not wait for the installation to be completed.
Meredith Burwood
00:23 18 Aug 22
I am quiet happy with their window. The two installers came, Jorgen and Andrey, install my windows perfectly, clean up everything after. I really recommend Ecoline Windows and they have good price too.
Dany Lapointe
14:03 17 Aug 22
Jorgen and Andrey did an amazing job on my front door. The door and trim are professionally finished and look really good. I am very happy.
Rick Bedard
16:00 10 Aug 22
I met with Vitalii last week to get an estimate for new windows. Not only was the price fair but he answered all my questions and took his time explaining everything. I can't wait to get my new windows! I suppose I'll edit my review when the windows are installed.
Mylene Lacroix
21:01 09 Aug 22
Vitalii was incredible. He was not pushy, he showed me all the features of the windows and brought out samples so I truly felt comfortable with their quality.They were even able to accommodate a more complex payment option that helped us in the long run. Thank you for your professionalism and expertise.
Mark Syptak
21:38 20 Jun 22
Vitalii was very professional, he walked me through all the details about the window. Great company if you need windows and I highly recommend asking for Vitalii.
Raef Jamalzehi
20:08 20 Jun 22
UPDATING: In May 2022, we ordered a third window from Ecoline. This one is a small upstairs window on the north side of our old house, again a triple-glazed window, a substantial upgrade. Ecoline handled the order quickly and professionally. The measurement and quote were done thoroughly, with full consultation, and the price is very good. The approximate installation date fits our schedule. Five stars again, no reason to change that rating.We ordered an Ecoline triple-glazed kitchen window for the north side of our house, a replacement for the double-glazed item installed 30 years ago. This is the second window we have purchased from Ecoline. The order, delivery and installation (completed October 9, 2021) were all handled professionally, and the new window is a welcome upgrade. No hesitation in recommending Ecoline. Jean Martins, Project Manager, and Matt and Alex, installers, were all professional and courteous.
John Saxby
15:42 25 May 22
Quick and easy estimate by Vitalii Vyshar. Very informative and professional with lots of options and images to be able to pick what we wanted. Thank you.
jeremy griffin
16:46 20 May 22
Great quality windows that really reduce the noise and heat gain/loss! Getting a quote was easy and the estimate of installation dates are also accurate. Labour work of installation is also high quality without any issues. Would recommend to anyone.
Installation was earlier than the original estimate. They replaced all windows in the same day. They did a great job and we are very happy with the product!
Jim Austin
18:15 07 Apr 22
Service is excellent! Project manager Vitalli fully covered all questions. We will recommend for ours friends. Good job.
Xiaomei Zhao
16:31 01 Apr 22
The two Vitaly's were very knowledgeable and completely professional. Their presentation was thorough and respectful.
Brian Skinner
17:42 25 Mar 22
I have placed an order for windows from Ecoline. Customer service by Vitalli was commendable. He was patient and came to visit 3 times at my request.Production company has contacted me within a day for an appointment.Experience is great so far.
Sharon Sandhu
17:26 16 Mar 22
Professional team that walked me through all the details. Installation was quick, efficient, and hassle free. Great choice if you need your windows done.
Davy Wyllie
22:48 04 Jan 22
The installation staff Alex and Matt were amazing very friendly and professional. after installation they cleaned up and explained how the windows work and Ecoline windows are lucky to have those guys. thank you so much
Renee Georgy
00:45 14 Oct 21
We ordered an Ecoline triple-glazed kitchen window for the north side of our house, a replacement for the double-glazed item installed 30 years ago. This is the second window we have purchased from Ecoline. The order, delivery and installation (completed October 9, 2021) were all handled professionally, and the new window is a welcome upgrade. No hesitation in recommending Ecoline. Jean Martins, Project Manager, and Matt and Alex, installers, were all professional and courteous.
John Saxby
16:05 11 Oct 21
Jean Martins Sales Rep 5/5 – Jean gave a very detailed presentation of Ecoline windows. He even brought a sample casement window so I could see all the features of the window. Other window companies that I contacted did not bring a window sample. Jean was courteous, professional and very helpful at all times.Matt/Alex installers 5/5 – Matt and Alex were very professional and discussed the window replacement installation prior to starting the job. Matt made a point of checking to make sure that my blinds would fit the new windows which they did. The installation went well, they removed all the garbage and left the room clean.There was an issue with one window which was supposed to have 3 horizontal grilles, instead of 4. This window was manufactured with 4 grilles. It was brought to the attention of Matt. When I contacted Ecoline the next day I was informed the new glass had already been ordered so hopefully I will have the new glass replacement within a few weeks.The windows took longer to be installed than anticipated but I figured with COVID, supply-chain issues and lack of workers/installers this was to be expected. I am very pleased with the installation and the final product. The windows look great both inside and outside.
Mary Beauchamp
19:18 09 Oct 21
Jean Martins ( Project Manager) 5 out of 5Matt & Alex ( Installers Team) 5 out of 5*The quality of efforts and precision these professionals put into their work is outstanding! Matt and Alex performed immaculate, efficient and fast installation!Thank you…We appreciate the experience!
Sophia Souaid-Smith
14:10 06 Oct 21
Matt and Alex did a marvellous job of installing the Ecoline widows. Throughout the installation they explained in details the process. Their demeanour was pleasing and they very respectful. This attitude to work is very rare nowadays and was highly welcomed.
Parviz Mottahed
23:47 20 Sep 21
I was very impressed with Jean Martins' (Project Manager) professionalism when he came by to provide a quote. He was thorough in his assessment and in answring my questions. I also very much appreciated his kindness not only toward me but to my very curious toddler. Thank you Jean.
Angelina Buchar
16:43 20 Sep 21
Vitaliy Usyk was our sell rep and he was very professional and informative. He was very honest about what we needed and did not need which was much appreciated .We are excited to have our new patio door installed. Thank you.
Monelle Quevillon
17:08 10 Sep 21
Matt and Hacop did a fabulous job with our new windows. Efficient and courteous throughout. Good attention to fit and finish.
David Kaye
20:03 05 Aug 21
Hacop and Matt did awesome job. Their hard work is showing in their windows installation. Would totally recommend these guys.
bhavna bajaj
22:45 27 Jul 21
Hacop and Matt did a fantastic job. Also friendly and polite. Highly recommend. See photo
Bilic Monnard
21:19 19 Jul 21
My experience with Ecoline Windows was great. Jean, the Ecoline representative was punctual, knowledgeable and efficient. He also wore a mask and maintained social distance. I got my free quote and immediately booked my window installation appointment. 5 STARS!
Eve Connolly
20:24 22 Apr 21
Jean Martins the project manager came over to do an estimate for us. He was very thrall and very professional. He had all the quotes and variations to us in couple of days and was able to answer all our questions. He even mentioned a few things we didn't consider and saved us from making functional mistakes with our windows. Lastly anywhere we could save money he made sure to let us know, without compromising quality or looks. I hope the rest of the team is as good.
Ivan Vukosavljevic
16:09 30 Mar 21
Sales Rep Jean Martins has been great. He's been in touch with me several times through the ordering and measuring steps, answering all my questions and going above and beyond. I'm looking forward to the installation!
Chris Drummond
00:21 22 Mar 21
We're repeat customers: In 2020, we purchased a living-room window from Ecoline Ottawa to replace our ancient and leaky original. The new one works brilliantly. We have just confirmed our order for a new kitchen window, to be installed later this summer. Jean, the project manager, has handled our order entirely online. She has been professional, prompt, and personable. Her requests for sizing information and our preferences, as well as her instructions, have been clear and complete, and the quoted price is well within our budget. From our experience to date, I have no hesitation in recommending Ecoline Ottawa.
John Saxby
16:48 14 Mar 21
Hugo was very prompt returning calls and answering any questions on line. He was friendly and clearly demonstrated great understanding of the windows. Very easy to work with.
Wayne Isaac
03:22 09 Dec 20
Initial error in paperwork was successfully resolved by both the Sales Representative and Regional Manager. So far I'm impressed by their drive to do what it takes to protect both the company reputation and enhance customer service
Alf the Brit
18:30 26 Nov 20
We are so impressed with the service that Hugo has given us. We reached out to Ecoline and within minutes we had our appointment booked. They also followed up to confirm the appointment on our scheduled day.When we met Hugo, he was very personable, respectable, and very knowledgeable about the product. Hugo listened to our needs and proceeded to explain and direct us to exactly what we wanted.Hugo followed up with us regularly to see if we had any other questions. He is a real professional.
De-anne BOUCHER
14:22 26 Nov 20
We needed a custom window for the basement in a 110 year old house. And, of course, we needed it in the middle of a pandemic, with winter coming fast.Ecoline did a great job, hardly any mess, and were fast and professional. Given how much the pandemic set everything back, I was prepared for them not even to show up, so I was doubly impressed when they arrived on time and took less than an hour to get everything done. I will definitely be a return customer when I need window work.
Cathrine Lowther
22:37 24 Nov 20
Hugo was knowledgeable, and explained everything in detail. He answered all questions and took his time with us to make sure we were satisfied with what to expect from Ecoline. Now we wait for installation and see how that process goes. So far so good. We also priced various other companies and Ecoline had the best price as well. 25 year warranty too!
Abdul Maayergi
17:34 13 Nov 20
Very pleased with the window installation. The installers were professional and fast. The clean up post window install was impressive. Would purchase more windows through them without hesitation.
Recently ordered new windows from Ecoline Windows. I was very pleased with Vitaly who was very professional, and thorough in explaining the different types and qualities of windows they provide. I am very pleased with the price and quality of windows I purchased. I would highly recommend Ecoline Windows to anyone shopping around for new windows.
This company answered our need. From the moment I called them, they were very polite. Good service. Quality product. Got a great package deal for all my windows and she even recommended a great installer. Michael was very knowledgeable and friendly. I highly recommend Ecoline Windows!
Gil Kaplan
18:53 23 Dec 19
5 star for sure! It's always a stressful experience when you make improvements to your house. Regardless of what size of reno project you're up to. Obviously, windows replacement is not of the smallest. Ecoline Windows made this experience completely stress free for us from day one and to the day of installation. I wish all of my renovations would go as smoothly.
Evgeniy Voytko
13:44 05 Dec 19
Great windows, amazing service. Had my windows done with them because I've known this company from back in Manitoba where I used to live before.They did not disappoint.Same exceptional service!
Konstantin Sevostyanov
03:06 05 Dec 19
I had three windows installed by Ecoline Windows, the product is beautiful and works well. The installation crew was great to work with and very efficient. The new windows brighten up the rooms they where installed in, I'm looking forward to having the rest of my windows done in my house by Ecoline Windows.I love my windows and would recommend Ecoline Windows to all interested in window replacements.
Matthew Christiansson
01:20 28 Nov 19
The office staff was well informed and answered all my questions. The home visit was quick and painless to arrange. Vitali was pleasant, respectful and knows the products well. I signed up on the spot. I am looking forward to see my new door!
i requested an appointment online during the holiday and still got a call the next day and an appointment was booked for January 4.Yesterday(Jan 4, 20220 Sergio Miccas, the sale manager , called ahead of time and came exactly on time after confirming the time with me over the phone. He was very courteous and friendly and explained to me in detail all the step that will be required to fulfil my order ( front entrance door). I signed a contract with them because i felt comfortable that he will take care of my order from start to finish. I will update the review every time a step in the process is completed.
Ridha Oueslati
16:46 05 Jan 22
I had two new egress windows installed in my basement. Matt and Alex were my installers. They were very nice and did the work cleanly. Took time to explain everything. Windows look good. Only draw back they took a long time from order to install. Probably supply issues due to covid.
Chris House
20:31 09 Oct 21
Jean M. came from Ecoline Windows for in -home estimate for our basement windows. Other company reps didn't seem to understand the building code of egress windows where he did. He brought a sample window to demonstrate the features of their design. I was impressed with the locking system around the window as compares to others that have it only on 1 side. He responsed quite quickly to our emails. Unfortunately, the timing of having the basement windows ready were to late in our reno schedule. We do plan to call them our living room windows in the fall.Very impressed!
UPDATED: Our experience with Ecoline Windows Ottawa turned frustrating for a bit, but in the end they came through. We were told that even with Covid our windows would be installed August/September. In late September we were notified that the windows had arrived. I had been trying to get an installation date from the company since then. I would call once a week and get told their installer would call me back by the end of this week at the latest, which he wouldn't, so the next week, I call them again, only to be told again that he would call me back by the end of the week at the latest. Fast forward to October 14 where I was told they only have 1 installer in Ottawa and he has to do his own scheduling because of Covid. The company's website makes them look like they have enough people to do the jobs they commit to, but it was not feeling like that was the case. I had paid 50% of this job upfront, and was worried my windows might never arrive, BUT then I decided to email our original sales rep, and somehow later that night the installer called, and first thing the next morning the team came and got everything installed in one day, so October 20th the job got done. I appreciate that they made the effort to get it done and the installers were really friendly.
Michaela Tokarski
21:50 20 Oct 20
F.A.Q.
How much does a replacement window project cost generally?
The price of windows depends entirely on the options you choose for your replacement. Treat buying new windows like a long-term investment. You want to do the job once and not worry about it again.

To learn more check out our:
Pricing Page
"Cost of Replacement Windows" Blog Post
Where are your windows manufactured?
Our windows are manufactured in Ontario to meet our stringent quality requirements
What warranty does Ecoline offer?
All windows and doors by Ecoline Windows are manufactured to meet or exceed industry standards. Ecoline windows and doors warrant its products against defects in materials and workmanship.
What are your payment options?
How much will the window project cost me?
The price of windows depends on your choice of replacement. Remember, buying new windows is a long-term investment. It's best to do the job right once and not have to worry about it again.
What advantages do triple-pane windows have over double-pane windows?
Triple-pane windows offer superior energy efficiency. They´re excellent at keeping cold air from entering your home and preventing warm air from escaping it. Triple-pane windows also allow for additional features to be used on your windows.
Virtual Window and Door Quote
First and foremost, our hearts go out to anyone who has been impacted by the coronavirus pandemic (Covid19), either directly or indirectly. Together, we are facing a truly unprecedented situation nationwide.
During this uncertain time, Ecoline Windows now offers virtual quote services.
All our project managers are able to provide you with the video consultation via Zoom, Skype, Facebook and many others.
Our virtual/remote quotes are as informative and knowledge based as if we were sitting down together in one of our showrooms or during the face-to-face consultation appointment in your home.
Book a Virtual Window and Door Quote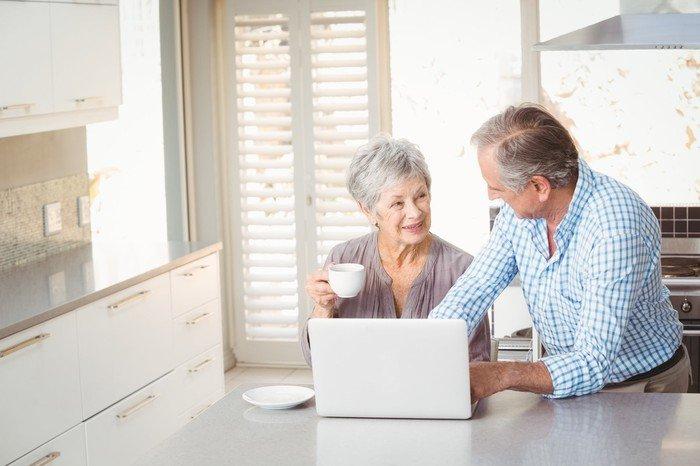 Have questions?We are ready to help!
{"by-location":{"title":"By Location","step_number":1,"controls_type":"button","variations_branch":{"placeholder":"Locations","controls_type":"select","step_number":2,"items":{"back":{"label":"Back","variations_branch":{"controls_type":"button","step_number":3,"items":{"small":{"label":"small","last_step":true,"result":"$350.00 \u2013 $724.00"},"medium":{"label":"medium","last_step":true,"result":"$533.00 \u2013 $1072.00"},"large":{"label":"large","last_step":true,"result":"$1104.00 \u2013 $2249.00"},"extra-large":{"label":"extra large","last_step":true,"result":"$1186.00 \u2013 $2908.00"}}}},"basement":{"label":"Basement","variations_branch":{"controls_type":"button","step_number":3,"items":{"small":{"label":"small","last_step":true,"result":"$348.00 \u2013 $723.00"},"medium":{"label":"medium","last_step":true,"result":"$606.00 \u2013 $1147.00"},"large":{"label":"large","last_step":true,"result":"$1077.00 \u2013 $2222.00"}}}},"basement-door":{"label":"Basement door","variations_branch":{"controls_type":"button","step_number":3,"items":{"small":{"label":"small","last_step":true,"result":"$390.00 \u2013 $765.00"}}}},"bathroom":{"label":"Bathroom","variations_branch":{"controls_type":"button","step_number":3,"items":{"small":{"label":"small","last_step":true,"result":"$458.00 \u2013 $832.00"},"medium":{"label":"medium","last_step":true,"result":"$721.00 \u2013 $1261.00"},"large":{"label":"large","last_step":true,"result":"$1346.00 \u2013 $3090.00"},"extra-large":{"label":"extra large","last_step":true,"result":"$1571.00 \u2013 $3294.00"}}}},"bedroom":{"label":"Bedroom","variations_branch":{"controls_type":"button","step_number":3,"items":{"small":{"label":"small","last_step":true,"result":"$402.00 \u2013 $838.00"},"medium":{"label":"medium","last_step":true,"result":"$697.00 \u2013 $1346.00"},"large":{"label":"large","last_step":true,"result":"$1041.00 \u2013 $2296.00"}}}},"bonus-room":{"label":"Bonus room","variations_branch":{"controls_type":"button","step_number":3,"items":{"small":{"label":"small","last_step":true,"result":"$312.00 \u2013 $686.00"},"medium":{"label":"medium","last_step":true,"result":"$707.00 \u2013 $1248.00"},"large":{"label":"large","last_step":true,"result":"$1183.00 \u2013 $2326.00"},"extra-large":{"label":"extra large","last_step":true,"result":"$1840.00 \u2013 $3563.00"}}}},"closet":{"label":"Closet","variations_branch":{"controls_type":"button","step_number":3,"items":{"small":{"label":"small","last_step":true,"result":"$428.00 \u2013 $803.00"},"medium":{"label":"medium","last_step":true,"result":"$631.00 \u2013 $1171.00"}}}},"den":{"label":"Den","variations_branch":{"controls_type":"button","step_number":3,"items":{"small":{"label":"small","last_step":true,"result":"$471.00 \u2013 $846.00"},"medium":{"label":"medium","last_step":true,"result":"$759.00 \u2013 $1298.00"},"large":{"label":"large","last_step":true,"result":"$1402.00 \u2013 $2546.00"}}}},"dining-room":{"label":"Dining room","variations_branch":{"controls_type":"button","step_number":3,"items":{"small":{"label":"small","last_step":true,"result":"$439.00 \u2013 $813.00"},"medium":{"label":"medium","last_step":true,"result":"$756.00 \u2013 $1296.00"},"large":{"label":"large","last_step":true,"result":"$1225.00 \u2013 $2368.00"},"extra-large":{"label":"extra large","last_step":true,"result":"$2780.00 \u2013 $4502.00"}}}},"ensuite":{"label":"Ensuite","variations_branch":{"controls_type":"button","step_number":3,"items":{"small":{"label":"small","last_step":true,"result":"$438.00 \u2013 $812.00"},"medium":{"label":"medium","last_step":true,"result":"$750.00 \u2013 $1291.00"},"large":{"label":"large","last_step":true,"result":"$1297.00 \u2013 $2442.00"}}}},"exercise-room":{"label":"Exercise room","variations_branch":{"controls_type":"button","step_number":3,"items":{"small":{"label":"small","last_step":true,"result":"$340.00 \u2013 $713.00"},"medium":{"label":"medium","last_step":true,"result":"$546.00 \u2013 $1086.00"},"large":{"label":"large","last_step":true,"result":"$1759.00 \u2013 $2903.00"},"extra-large":{"label":"extra large","last_step":true,"result":"$3076.00 \u2013 $4799.00"}}}},"family-room":{"label":"Family room","variations_branch":{"controls_type":"button","step_number":3,"items":{"small":{"label":"small","last_step":true,"result":"$457.00 \u2013 $831.00"},"medium":{"label":"medium","last_step":true,"result":"$667.00 \u2013 $1207.00"},"large":{"label":"large","last_step":true,"result":"$1255.00 \u2013 $2400.00"},"extra-large":{"label":"extra large","last_step":true,"result":"$2403.00 \u2013 $4126.00"}}}},"foyer":{"label":"Foyer","variations_branch":{"controls_type":"button","step_number":3,"items":{"small":{"label":"small","last_step":true,"result":"$380.00 \u2013 $754.00"},"medium":{"label":"medium","last_step":true,"result":"$774.00 \u2013 $1315.00"},"large":{"label":"large","last_step":true,"result":"$868.00 \u2013 $2011.00"}}}},"front":{"label":"Front","variations_branch":{"controls_type":"button","step_number":3,"items":{"small":{"label":"small","last_step":true,"result":"$522.00 \u2013 $896.00"},"medium":{"label":"medium","last_step":true,"result":"$599.00 \u2013 $1139.00"},"large":{"label":"large","last_step":true,"result":"$1275.00 \u2013 $2419.00"},"extra-large":{"label":"extra large","last_step":true,"result":"$1286.00 \u2013 $3009.00"}}}},"front-door":{"label":"Front door","variations_branch":{"controls_type":"button","step_number":3,"items":{"small":{"label":"small","last_step":true,"result":"$389.00 \u2013 $764.00"},"medium":{"label":"medium","last_step":true,"result":"$935.00 \u2013 $1476.00"}}}},"game-room":{"label":"Game room","variations_branch":{"controls_type":"button","step_number":3,"items":{"small":{"label":"small","last_step":true,"result":"$437.00 \u2013 $812.00"},"medium":{"label":"medium","last_step":true,"result":"$686.00 \u2013 $1227.00"},"large":{"label":"large","last_step":true,"result":"$1947.00 \u2013 $3091.00"}}}},"garage":{"label":"Garage","variations_branch":{"controls_type":"button","step_number":3,"items":{"small":{"label":"small","last_step":true,"result":"$345.00 \u2013 $719.00"},"medium":{"label":"medium","last_step":true,"result":"$517.00 \u2013 $1058.00"},"large":{"label":"large","last_step":true,"result":"$816.00 \u2013 $1960.00"}}}},"hall":{"label":"Hall","variations_branch":{"controls_type":"button","step_number":3,"items":{"small":{"label":"small","last_step":true,"result":"$467.00 \u2013 $840.00"},"medium":{"label":"medium","last_step":true,"result":"$852.00 \u2013 $1393.00"},"large":{"label":"large","last_step":true,"result":"$639.00 \u2013 $1782.00"},"extra-large":{"label":"extra large","last_step":true,"result":"$1769.00 \u2013 $3491.00"}}}},"hallway":{"label":"Hallway","variations_branch":{"controls_type":"button","step_number":3,"items":{"small":{"label":"small","last_step":true,"result":"$431.00 \u2013 $806.00"},"medium":{"label":"medium","last_step":true,"result":"$596.00 \u2013 $1137.00"},"large":{"label":"large","last_step":true,"result":"$1167.00 \u2013 $2312.00"},"extra-large":{"label":"extra large","last_step":true,"result":"$1854.00 \u2013 $3576.00"}}}},"kitchen":{"label":"Kitchen","variations_branch":{"controls_type":"button","step_number":3,"items":{"small":{"label":"small","last_step":true,"result":"$477.00 \u2013 $851.00"},"medium":{"label":"medium","last_step":true,"result":"$729.00 \u2013 $1269.00"},"large":{"label":"large","last_step":true,"result":"$1150.00 \u2013 $2294.00"},"extra-large":{"label":"extra large","last_step":true,"result":"$2095.00 \u2013 $3817.00"}}}},"laundry":{"label":"Laundry","variations_branch":{"controls_type":"button","step_number":3,"items":{"small":{"label":"small","last_step":true,"result":"$394.00 \u2013 $768.00"},"medium":{"label":"medium","last_step":true,"result":"$618.00 \u2013 $1159.00"}}}},"living-room":{"label":"Living room","variations_branch":{"controls_type":"button","step_number":3,"items":{"small":{"label":"small","last_step":true,"result":"$428.00 \u2013 $802.00"},"medium":{"label":"medium","last_step":true,"result":"$662.00 \u2013 $1203.00"},"large":{"label":"large","last_step":true,"result":"$1385.00 \u2013 $2529.00"},"extra-large":{"label":"extra large","last_step":true,"result":"$2241.00 \u2013 $3963.00"}}}},"loft":{"label":"Loft","variations_branch":{"controls_type":"button","step_number":3,"items":{"small":{"label":"small","last_step":true,"result":"$441.00 \u2013 $815.00"},"medium":{"label":"medium","last_step":true,"result":"$771.00 \u2013 $1311.00"},"large":{"label":"large","last_step":true,"result":"$1983.00 \u2013 $3126.00"},"extra-large":{"label":"extra large","last_step":true,"result":"$2008.00 \u2013 $3731.00"}}}},"master-bedroom":{"label":"Master bedroom","variations_branch":{"controls_type":"button","step_number":3,"items":{"small":{"label":"small","last_step":true,"result":"$517.00 \u2013 $892.00"},"medium":{"label":"medium","last_step":true,"result":"$808.00 \u2013 $1349.00"},"large":{"label":"large","last_step":true,"result":"$1136.00 \u2013 $2226.00"},"extra-large":{"label":"extra large","last_step":true,"result":"$2756.00 \u2013 $4479.00"}}}},"nook":{"label":"Nook","variations_branch":{"controls_type":"button","step_number":3,"items":{"small":{"label":"small","last_step":true,"result":"$453.00 \u2013 $827.00"},"medium":{"label":"medium","last_step":true,"result":"$717.00 \u2013 $1256.00"},"large":{"label":"large","last_step":true,"result":"$1268.00 \u2013 $2411.00"},"extra-large":{"label":"extra large","last_step":true,"result":"$2690.00 \u2013 $4413.00"}}}},"office":{"label":"Office","variations_branch":{"controls_type":"button","step_number":3,"items":{"small":{"label":"small","last_step":true,"result":"$475.00 \u2013 $849.00"},"medium":{"label":"medium","last_step":true,"result":"$696.00 \u2013 $1236.00"},"large":{"label":"large","last_step":true,"result":"$1194.00 \u2013 $2338.00"},"extra-large":{"label":"extra large","last_step":true,"result":"$3297.00 \u2013 $5019.00"}}}},"pantry":{"label":"Pantry","variations_branch":{"controls_type":"button","step_number":3,"items":{"small":{"label":"small","last_step":true,"result":"$383.00 \u2013 $758.00"}}}},"patio":{"label":"Patio","variations_branch":{"controls_type":"button","step_number":3,"items":{"small":{"label":"small","last_step":true,"result":"$475.00 \u2013 $849.00"},"medium":{"label":"medium","last_step":true,"result":"$784.00 \u2013 $1323.00"},"large":{"label":"large","last_step":true,"result":"$1560.00 \u2013 $2703.00"}}}},"play-room":{"label":"Play room","variations_branch":{"controls_type":"button","step_number":3,"items":{"small":{"label":"small","last_step":true,"result":"$373.00 \u2013 $748.00"},"medium":{"label":"medium","last_step":true,"result":"$480.00 \u2013 $1020.00"},"large":{"label":"large","last_step":true,"result":"$712.00 \u2013 $1857.00"}}}},"porch":{"label":"Porch","variations_branch":{"controls_type":"button","step_number":3,"items":{"small":{"label":"small","last_step":true,"result":"$417.00 \u2013 $792.00"},"medium":{"label":"medium","last_step":true,"result":"$478.00 \u2013 $1019.00"},"large":{"label":"large","last_step":true,"result":"$1564.00 \u2013 $2707.00"}}}},"side":{"label":"Side","variations_branch":{"controls_type":"button","step_number":3,"items":{"small":{"label":"small","last_step":true,"result":"$476.00 \u2013 $850.00"},"medium":{"label":"medium","last_step":true,"result":"$577.00 \u2013 $1118.00"},"large":{"label":"large","last_step":true,"result":"$1104.00 \u2013 $2249.00"}}}},"side-door":{"label":"Side door","variations_branch":{"controls_type":"button","step_number":3,"items":{"small":{"label":"small","last_step":true,"result":"$375.00 \u2013 $750.00"}}}},"staircase":{"label":"Staircase","variations_branch":{"controls_type":"button","step_number":3,"items":{"small":{"label":"small","last_step":true,"result":"$375.00 \u2013 $750.00"},"medium":{"label":"medium","last_step":true,"result":"$679.00 \u2013 $1220.00"},"large":{"label":"large","last_step":true,"result":"$1305.00 \u2013 $2449.00"}}}},"storage":{"label":"Storage","variations_branch":{"controls_type":"button","step_number":3,"items":{"small":{"label":"small","last_step":true,"result":"$329.00 \u2013 $704.00"},"medium":{"label":"medium","last_step":true,"result":"$644.00 \u2013 $1185.00"}}}},"study-room":{"label":"Study room","variations_branch":{"controls_type":"button","step_number":3,"items":{"small":{"label":"small","last_step":true,"result":"$866.00 \u2013 $1239.00"}}}},"sun-room":{"label":"Sun room","variations_branch":{"controls_type":"button","step_number":3,"items":{"small":{"label":"small","last_step":true,"result":"$285.00 \u2013 $659.00"},"medium":{"label":"medium","last_step":true,"result":"$710.00 \u2013 $1251.00"},"large":{"label":"large","last_step":true,"result":"$1170.00 \u2013 $2314.00"},"extra-large":{"label":"extra large","last_step":true,"result":"$1958.00 \u2013 $3680.00"}}}},"transsmallom":{"label":"Transsmallom","variations_branch":{"controls_type":"button","step_number":3,"items":{"small":{"label":"small","last_step":true,"result":"$376.00 \u2013 $750.00"},"medium":{"label":"medium","last_step":true,"result":"$808.00 \u2013 $1349.00"}}}},"tv-room":{"label":"TV room","variations_branch":{"controls_type":"button","step_number":3,"items":{"small":{"label":"small","last_step":true,"result":"$440.00 \u2013 $814.00"},"medium":{"label":"medium","last_step":true,"result":"$806.00 \u2013 $1346.00"}}}},"utility-room":{"label":"Utility room","variations_branch":{"controls_type":"button","step_number":3,"items":{"small":{"label":"small","last_step":true,"result":"$350.00 \u2013 $724.00"},"medium":{"label":"medium","last_step":true,"result":"$383.00 \u2013 $922.00"}}}},"back-door":{"label":"Back door","variations_branch":{"controls_type":"button","step_number":3,"items":{"small":{"label":"small","last_step":true,"result":"$1339.00 \u2013 $1714.00"},"medium":{"label":"medium","last_step":true,"result":"$2713.00 \u2013 $3253.00"}}}},"patio-door":{"label":"Patio door","variations_branch":{"controls_type":"button","step_number":3,"items":{"5ft":{"label":"5ft","last_step":true,"result":"$1622.00 \u2013 $2798.00"},"6ft":{"label":"6ft","last_step":true,"result":"$1778.00 \u2013 $3320.00"},"over-6ft":{"label":"Over 6ft","last_step":true,"result":"$2273.00 \u2013 $5757.00"}}}}}},"depth":3},"by-style":{"title":"By Style","step_number":1,"controls_type":"button","variations_branch":{"placeholder":"Styles","controls_type":"select","step_number":2,"items":{"awning":{"label":"Awning","img_src":"https:\/\/www.ecolinewindows.ca\/wp-content\/uploads\/awning.png","img_alt":"awning","variations_branch":{"controls_type":"button","step_number":3,"items":{"double":{"label":"Double","variations_branch":{"controls_type":"button","step_number":4,"items":{"small":{"label":"small","last_step":true,"result":"$478.00 \u2013 $848.00"},"medium":{"label":"medium","last_step":true,"result":"$649.00 \u2013 $1111.00"},"large":{"label":"large","last_step":true,"result":"$1020.00 \u2013 $1887.00"}}}},"triple":{"label":"Triple","variations_branch":{"controls_type":"button","step_number":4,"items":{"small":{"label":"small","last_step":true,"result":"$533.00 \u2013 $877.00"},"medium":{"label":"medium","last_step":true,"result":"$705.00 \u2013 $1140.00"}}}}}}},"awning-picture":{"label":"Awning-Picture","img_src":"https:\/\/www.ecolinewindows.ca\/wp-content\/uploads\/awning-picture.png","img_alt":"awning-picture","variations_branch":{"controls_type":"button","step_number":3,"items":{"triple":{"label":"Triple","variations_branch":{"controls_type":"button","step_number":4,"items":{"small":{"label":"small","last_step":true,"result":"$664.00 \u2013 $1008.00"},"medium":{"label":"medium","last_step":true,"result":"$1004.00 \u2013 $1439.00"},"large":{"label":"large","last_step":true,"result":"$981.00 \u2013 $1779.00"}}}}}}},"casement":{"label":"Casement","img_src":"https:\/\/www.ecolinewindows.ca\/wp-content\/uploads\/casement.png","img_alt":"casement","variations_branch":{"controls_type":"button","step_number":3,"items":{"double":{"label":"Double","variations_branch":{"controls_type":"button","step_number":4,"items":{"small":{"label":"small","last_step":true,"result":"$594.00 \u2013 $963.00"},"medium":{"label":"medium","last_step":true,"result":"$729.00 \u2013 $1191.00"}}}},"triple":{"label":"Triple","variations_branch":{"controls_type":"button","step_number":4,"items":{"small":{"label":"small","last_step":true,"result":"$622.00 \u2013 $991.00"},"medium":{"label":"medium","last_step":true,"result":"$763.00 \u2013 $1228.00"}}}}}}},"casement-fixed-casement":{"label":"Casement-Fixed-Casement","img_src":"https:\/\/www.ecolinewindows.ca\/wp-content\/uploads\/casement-fixed-casement.png","img_alt":"casement-fixed-casement","variations_branch":{"controls_type":"button","step_number":3,"items":{"triple":{"label":"Triple","variations_branch":{"controls_type":"button","step_number":4,"items":{"small":{"label":"small","last_step":true,"result":"$727.00 \u2013 $1071.00"},"medium":{"label":"medium","last_step":true,"result":"$982.00 \u2013 $1417.00"},"large":{"label":"large","last_step":true,"result":"$1308.00 \u2013 $2106.00"}}}}}}},"casement-picture":{"label":"Casement-Picture","img_src":"https:\/\/www.ecolinewindows.ca\/wp-content\/uploads\/casement-picture.png","img_alt":"casement-picture","variations_branch":{"controls_type":"button","step_number":3,"items":{"triple":{"label":"Triple","variations_branch":{"controls_type":"button","step_number":4,"items":{"small":{"label":"small","last_step":true,"result":"$727.00 \u2013 $1071.00"},"medium":{"label":"medium","last_step":true,"result":"$938.00 \u2013 $1373.00"},"large":{"label":"large","last_step":true,"result":"$1309.00 \u2013 $2107.00"}}}}}}},"double-hung":{"label":"Double Hung","img_src":"https:\/\/www.ecolinewindows.ca\/wp-content\/uploads\/double-hung.png","img_alt":"double-hung","variations_branch":{"controls_type":"button","step_number":3,"items":{"double":{"label":"Double","variations_branch":{"controls_type":"button","step_number":4,"items":{"small":{"label":"small","last_step":true,"result":"$423.00 \u2013 $792.00"},"medium":{"label":"medium","last_step":true,"result":"$499.00 \u2013 $934.00"}}}},"triple":{"label":"Triple","variations_branch":{"controls_type":"button","step_number":4,"items":{"small":{"label":"small","last_step":true,"result":"$431.00 \u2013 $775.00"},"medium":{"label":"medium","last_step":true,"result":"$580.00 \u2013 $1042.00"}}}}}}},"double-slider":{"label":"Double Slider","img_src":"https:\/\/www.ecolinewindows.ca\/wp-content\/uploads\/double-slider.png","img_alt":"double-slider","variations_branch":{"controls_type":"button","step_number":3,"items":{"double":{"label":"Double","variations_branch":{"controls_type":"button","step_number":4,"items":{"medium":{"label":"medium","last_step":true,"result":"$898.00 \u2013 $1268.00"}}}},"triple":{"label":"Triple","variations_branch":{"controls_type":"button","step_number":4,"items":{"small":{"label":"small","last_step":true,"result":"$387.00 \u2013 $731.00"},"medium":{"label":"medium","last_step":true,"result":"$662.00 \u2013 $1097.00"}}}}}}},"fixed":{"label":"Fixed","img_src":"https:\/\/www.ecolinewindows.ca\/wp-content\/uploads\/fixed.png","img_alt":"fixed","variations_branch":{"controls_type":"button","step_number":3,"items":{"double":{"label":"Double","variations_branch":{"controls_type":"button","step_number":4,"items":{"small":{"label":"small","last_step":true,"result":"$370.00 \u2013 $740.00"},"medium":{"label":"medium","last_step":true,"result":"$534.00 \u2013 $996.00"},"large":{"label":"large","last_step":true,"result":"$1398.00 \u2013 $2196.00"}}}},"triple":{"label":"Triple","variations_branch":{"controls_type":"button","step_number":4,"items":{"small":{"label":"small","last_step":true,"result":"$450.00 \u2013 $794.00"},"medium":{"label":"medium","last_step":true,"result":"$786.00 \u2013 $1221.00"},"large":{"label":"large","last_step":true,"result":"$1716.00 \u2013 $2583.00"}}}}}}},"half-round":{"label":"Half Round","img_src":"https:\/\/www.ecolinewindows.ca\/wp-content\/uploads\/half-round-1.png","img_alt":"half-round","variations_branch":{"controls_type":"button","step_number":3,"items":{"double":{"label":"Double","variations_branch":{"controls_type":"button","step_number":4,"items":{"medium":{"label":"medium","last_step":true,"result":"$1374.00 \u2013 $1743.00"}}}},"triple":{"label":"Triple","variations_branch":{"controls_type":"button","step_number":4,"items":{"small":{"label":"small","last_step":true,"result":"$989.00 \u2013 $1333.00"},"medium":{"label":"medium","last_step":true,"result":"$1099.00 \u2013 $1533.00"},"large":{"label":"large","last_step":true,"result":"$1582.00 \u2013 $2380.00"}}}}}}},"picture-picture":{"label":"Picture-Picture","img_src":"https:\/\/www.ecolinewindows.ca\/wp-content\/uploads\/picture-picture.png","img_alt":"picture-picture","variations_branch":{"controls_type":"button","step_number":3,"items":{"triple":{"label":"Triple","variations_branch":{"controls_type":"button","step_number":4,"items":{"small":{"label":"small","last_step":true,"result":"$548.00 \u2013 $892.00"},"medium":{"label":"medium","last_step":true,"result":"$809.00 \u2013 $1244.00"},"large":{"label":"large","last_step":true,"result":"$1552.00 \u2013 $2350.00"}}}}}}},"single-hung":{"label":"Single Hung","img_src":"https:\/\/www.ecolinewindows.ca\/wp-content\/uploads\/single-hung.png","img_alt":"single-hung","variations_branch":{"controls_type":"button","step_number":3,"items":{"double":{"label":"Double","variations_branch":{"controls_type":"button","step_number":4,"items":{"small":{"label":"small","last_step":true,"result":"$438.00 \u2013 $787.00"},"medium":{"label":"medium","last_step":true,"result":"$612.00 \u2013 $1074.00"},"large":{"label":"large","last_step":true,"result":"$912.00 \u2013 $1779.00"}}}},"triple":{"label":"Triple","variations_branch":{"controls_type":"button","step_number":4,"items":{"small":{"label":"small","last_step":true,"result":"$443.00 \u2013 $808.00"},"single-slidermedium":{"label":"Single Slidermedium","last_step":true,"result":"$665.00 \u2013 $1100.00"}}}}}}},"single-slider":{"label":"Single Slider","img_src":"https:\/\/www.ecolinewindows.ca\/wp-content\/uploads\/single-slider.png","img_alt":"single-slider","variations_branch":{"controls_type":"button","step_number":3,"items":{"double":{"label":"Double","variations_branch":{"controls_type":"button","step_number":4,"items":{"small":{"label":"small","last_step":true,"result":"$328.00 \u2013 $698.00"},"medium":{"label":"medium","last_step":true,"result":"$627.00 \u2013 $1089.00"},"large":{"label":"large","last_step":true,"result":"$854.00 \u2013 $1721.00"}}}},"triple":{"label":"Triple","variations_branch":{"controls_type":"button","step_number":4,"items":{"small":{"label":"small","last_step":true,"result":"$401.00 \u2013 $745.00"},"medium":{"label":"medium","last_step":true,"result":"$685.00 \u2013 $1120.00"},"large":{"label":"large","last_step":true,"result":"$886.00 \u2013 $1684.00"}}}}}}},"picture":{"label":"Picture","img_src":"https:\/\/www.ecolinewindows.ca\/wp-content\/uploads\/picture.png","img_alt":"picture","variations_branch":{"controls_type":"button","step_number":3,"items":{"double":{"label":"Double","variations_branch":{"controls_type":"button","step_number":4,"items":{"small":{"label":"small","last_step":true,"result":"$286.00 \u2013 $656.00"},"medium":{"label":"medium","last_step":true,"result":"$617.00 \u2013 $1079.00"},"large":{"label":"large","last_step":true,"result":"$1041.00 \u2013 $1908.00"}}}},"triple":{"label":"Triple","variations_branch":{"controls_type":"button","step_number":4,"items":{"small":{"label":"small","last_step":true,"result":"$351.00 \u2013 $696.00"},"medium":{"label":"medium","last_step":true,"result":"$660.00 \u2013 $1095.00"},"large":{"label":"large","last_step":true,"result":"$1144.00 \u2013 $1942.00"}}}}}}},"single-slider---lift-out":{"label":"Single Slider - lift out","img_src":"https:\/\/www.ecolinewindows.ca\/wp-content\/uploads\/single-slider-lift-out.png","img_alt":"single-slider-lift-out","variations_branch":{"controls_type":"button","step_number":3,"items":{"double":{"label":"Double","variations_branch":{"controls_type":"button","step_number":4,"items":{"small":{"label":"small","last_step":true,"result":"$353.00 \u2013 $723.00"},"medium":{"label":"medium","last_step":true,"result":"$638.00 \u2013 $1100.00"},"large":{"label":"large","last_step":true,"result":"$840.00 \u2013 $1644.00"}}}},"triple":{"label":"Triple","variations_branch":{"controls_type":"button","step_number":4,"items":{"small":{"label":"small","last_step":true,"result":"$383.00 \u2013 $727.00"},"medium":{"label":"medium","last_step":true,"result":"$687.00 \u2013 $1122.00"},"large":{"label":"large","last_step":true,"result":"$846.00 \u2013 $1708.00"}}}}}}},"double-slider---lift-out":{"label":"Double Slider - lift out","img_src":"https:\/\/www.ecolinewindows.ca\/wp-content\/uploads\/double-slider-lift-out.png","img_alt":"double-slider-lift-out","variations_branch":{"controls_type":"button","step_number":3,"items":{"double":{"label":"Double","variations_branch":{"controls_type":"button","step_number":4,"items":{"small":{"label":"small","last_step":true,"result":"$318.00 \u2013 $447.00"},"medium":{"label":"medium","last_step":true,"result":"$693.00 \u2013 $1155.00"}}}},"triple":{"label":"Triple","variations_branch":{"controls_type":"button","step_number":4,"items":{"small":{"label":"small","last_step":true,"result":"$353.00 \u2013 $698.00"},"medium":{"label":"medium","last_step":true,"result":"$637.00 \u2013 $1071.00"}}}}}}}}},"depth":4}}
{"single-door":{"title":"Single Door","step_number":1,"img_src":"https:\/\/www.ecolinewindows.ca\/wp-content\/uploads\/single-door-steel-white-no-glass.jpg","img_alt":"single-door-steel-white-no-glass","controls_type":"select","placeholder":"Styles","variations_branch":{"controls_type":"button","step_number":2,"items":{"steel":{"label":"steel","variations_branch":{"controls_type":"button","step_number":3,"items":{"white":{"label":"white","change_calc_image":true,"variations_branch":{"controls_type":"button","step_number":4,"items":{"no-glass":{"label":"no-glass","last_step":true,"result":"$1287.00 - $1480.05","change_calc_image":true},"small":{"label":"small","last_step":true,"result":"$1437.00 - $1952.70","change_calc_image":true},"half-full":{"label":"half-full","last_step":true,"result":"$1587.00 - $2258.05","change_calc_image":true}}}},"painted":{"label":"painted","change_calc_image":true,"variations_branch":{"controls_type":"button","step_number":4,"items":{"no-glass":{"label":"no-glass","last_step":true,"result":"$1451.00 - $2237.9","change_calc_image":true},"small":{"label":"small","last_step":true,"result":"$1601.00 - $2710.55","change_calc_image":true},"half-full":{"label":"half-full","last_step":true,"result":"$1751.00 - $3042.9","change_calc_image":true}}}}}}},"fg":{"label":"fg","variations_branch":{"controls_type":"button","step_number":3,"items":{"white":{"label":"white","change_calc_image":true,"variations_branch":{"controls_type":"button","step_number":4,"items":{"no-glass":{"label":"no-glass","last_step":true,"result":"$1473.00 - $2001","change_calc_image":true},"small":{"label":"small","last_step":true,"result":"$1623.00 - $2473.65","change_calc_image":true},"half-full":{"label":"half-full","last_step":true,"result":"$1773.00 - $2806.00","change_calc_image":true}}}},"painted":{"label":"painted","change_calc_image":true,"variations_branch":{"controls_type":"button","step_number":4,"items":{"no-glass":{"label":"no-glass","last_step":true,"result":"$1637.00 - $2758.85","change_calc_image":true},"small":{"label":"small","last_step":true,"result":"$1787.00 - $3231.50","change_calc_image":true},"half-full":{"label":"half-full","last_step":true,"result":"$1937.00 - $3563.85","change_calc_image":true}}}}}}}}},"depth":4},"door-+-sidelite":{"title":"Door + Sidelite","step_number":1,"img_src":"https:\/\/www.ecolinewindows.ca\/wp-content\/uploads\/door-sidelite-steel-white-no-glass.jpg","img_alt":"door-+-sidelite-steel-white-no-glass","controls_type":"select","placeholder":"Styles","variations_branch":{"controls_type":"button","step_number":2,"items":{"steel":{"label":"steel","variations_branch":{"controls_type":"button","step_number":3,"items":{"white":{"label":"white","change_calc_image":true,"variations_branch":{"controls_type":"button","step_number":4,"items":{"no-glass":{"label":"no-glass","last_step":true,"result":"$1977.00 - $2273.55","change_calc_image":true},"small":{"label":"small","last_step":true,"result":"$2287.00 - $3194.70","change_calc_image":true},"half-full":{"label":"half-full","last_step":true,"result":"$2527.00 - $3768.55","change_calc_image":true}}}},"painted":{"label":"painted","change_calc_image":true,"variations_branch":{"controls_type":"button","step_number":4,"items":{"no-glass":{"label":"no-glass","last_step":true,"result":"$2350.00 - $354.05","change_calc_image":true},"small":{"label":"small","last_step":true,"result":"$2660.00 - $4425.20","change_calc_image":true},"half-full":{"label":"half-full","last_step":true,"result":"$2900.00 - $4999.05","change_calc_image":true}}}}}}},"fg":{"label":"fg","variations_branch":{"controls_type":"button","step_number":3,"items":{"white":{"label":"white","change_calc_image":true,"variations_branch":{"controls_type":"button","step_number":4,"items":{"no-glass":{"label":"no-glass","last_step":true,"result":"$2256.00 - $2839.35","change_calc_image":true},"small":{"label":"small","last_step":true,"result":"$2566.00 - $3760.50","change_calc_image":true},"half-full":{"label":"half-full","last_step":true,"result":"$2806.00 - $4334.35","change_calc_image":true}}}},"painted":{"label":"painted","change_calc_image":true,"variations_branch":{"controls_type":"button","step_number":4,"items":{"no-glass":{"label":"no-glass","last_step":true,"result":"$2629.00 - $4069.85","change_calc_image":true},"small":{"label":"small","last_step":true,"result":"$2939.00 - $4991.00","change_calc_image":true},"half-full":{"label":"half-full","last_step":true,"result":"$3179.00 - $5564.85","change_calc_image":true}}}}}}}}},"depth":4},"door-+-2-sidelites":{"title":"Door + 2 Sidelites","step_number":1,"img_src":"https:\/\/www.ecolinewindows.ca\/wp-content\/uploads\/door-2-sidelites-steel-white-no-glass.jpg","img_alt":"door-2-sidelites-steel-white-no-glass","controls_type":"select","placeholder":"Styles","variations_branch":{"controls_type":"button","step_number":2,"items":{"steel":{"label":"steel","variations_branch":{"controls_type":"button","step_number":3,"items":{"white":{"label":"white","change_calc_image":true,"variations_branch":{"controls_type":"button","step_number":4,"items":{"no-glass":{"label":"no-glass","last_step":true,"result":"$2399.00 - $2758.85","change_calc_image":true},"small":{"label":"small","last_step":true,"result":"$2869.00 - $4128.50","change_calc_image":true},"half-full":{"label":"half-full","last_step":true,"result":"$3199.00 - $4943.85","change_calc_image":true}}}},"painted":{"label":"painted","change_calc_image":true,"variations_branch":{"controls_type":"button","step_number":4,"items":{"no-glass":{"label":"no-glass","last_step":true,"result":"$3431.00 - $5081.85","change_calc_image":true},"small":{"label":"small","last_step":true,"result":"$3901.00 - $6451.50","change_calc_image":true},"half-full":{"label":"half-full","last_step":true,"result":"$4231.00 - $7266.85","change_calc_image":true}}}}}}},"fg":{"label":"fg","variations_branch":{"controls_type":"button","step_number":3,"items":{"white":{"label":"white","change_calc_image":true,"variations_branch":{"controls_type":"button","step_number":4,"items":{"no-glass":{"label":"no-glass","last_step":true,"result":"$2770.00 - $3359.15","change_calc_image":true},"small":{"label":"small","last_step":true,"result":"$3240.00 - $4728.80","change_calc_image":true},"half-full":{"label":"half-full","last_step":true,"result":"$3570.00 - $5544.15","change_calc_image":true}}}},"painted":{"label":"painted","change_calc_image":true,"variations_branch":{"controls_type":"button","step_number":4,"items":{"no-glass":{"label":"no-glass","last_step":true,"result":"$3802.00 - $5682.15","change_calc_image":true},"small":{"label":"small","last_step":true,"result":"$4272.00 - $7051.80","change_calc_image":true},"half-full":{"label":"half-full","last_step":true,"result":"$4602.00 - $7867.15","change_calc_image":true}}}}}}}}},"depth":4},"double-door":{"title":"Double Door","step_number":1,"img_src":"https:\/\/www.ecolinewindows.ca\/wp-content\/uploads\/double-door-steel-white-no-glass.jpg","img_alt":"double-door-steel-white-no-glass","controls_type":"select","placeholder":"Styles","variations_branch":{"controls_type":"button","step_number":2,"items":{"steel":{"label":"steel","variations_branch":{"controls_type":"button","step_number":3,"items":{"white":{"label":"white","change_calc_image":true,"variations_branch":{"controls_type":"button","step_number":4,"items":{"no-glass":{"label":"no-glass","last_step":true,"result":"$2140.00 - $2461.00","change_calc_image":true},"small":{"label":"small","last_step":true,"result":"$2440.00 - $3406.30","change_calc_image":true},"half-full":{"label":"half-full","last_step":true,"result":"$2740.00 - $4071.00","change_calc_image":true}}}},"painted":{"label":"painted","change_calc_image":true,"variations_branch":{"controls_type":"button","step_number":4,"items":{"no-glass":{"label":"no-glass","last_step":true,"result":"$2470.00 - $3930.70","change_calc_image":true},"small":{"label":"small","last_step":true,"result":"$2770.00 - $4876.00","change_calc_image":true},"half-full":{"label":"half-full","last_step":true,"result":"$3070.00 - $5540.70","change_calc_image":true}}}}}}},"fg":{"label":"fg","variations_branch":{"controls_type":"button","step_number":3,"items":{"white":{"label":"white","change_calc_image":true,"variations_branch":{"controls_type":"button","step_number":4,"items":{"no-glass":{"label":"no-glass","last_step":true,"result":"$2511.00 - $3048.65","change_calc_image":true},"small":{"label":"small","last_step":true,"result":"$2811.00 - $3993.95","change_calc_image":true},"half-full":{"label":"half-full","last_step":true,"result":"$3111.00 - $4658.65","change_calc_image":true}}}},"painted":{"label":"painted","change_calc_image":true,"variations_branch":{"controls_type":"button","step_number":4,"items":{"no-glass":{"label":"no-glass","last_step":true,"result":"$2841.00 - $4518.35","change_calc_image":true},"small":{"label":"small","last_step":true,"result":"$3141.00 - $5463.65","change_calc_image":true},"half-full":{"label":"half-full","last_step":true,"result":"$3441.00 - $6128.35","change_calc_image":true}}}}}}}}},"depth":4},"double-door-+-2-sl":{"title":"Double Door + 2 SL","step_number":1,"img_src":"https:\/\/www.ecolinewindows.ca\/wp-content\/uploads\/double-door-2-sl-steel-white.jpg","img_alt":"double-door-2-sl-steel-white","controls_type":"select","placeholder":"Styles","variations_branch":{"controls_type":"button","step_number":2,"items":{"steel":{"label":"steel","variations_branch":{"controls_type":"button","step_number":3,"items":{"white":{"label":"white","change_calc_image":true,"variations_branch":{"controls_type":"button","step_number":4,"items":{"no-glass":{"label":"no-glass","last_step":true,"result":"$3255.00 - $3743.25","change_calc_image":true},"small":{"label":"small","last_step":true,"result":"$3875.00 - $5585.55","change_calc_image":true},"half-full":{"label":"half-full","last_step":true,"result":"$4355.00 - $6733.25","change_calc_image":true}}}},"painted":{"label":"painted","change_calc_image":true,"variations_branch":{"controls_type":"button","step_number":4,"items":{"no-glass":{"label":"no-glass","last_step":true,"result":"$4311.00 - $6160.55","change_calc_image":true},"small":{"label":"small","last_step":true,"result":"$4931.00 - $8002.85","change_calc_image":true},"half-full":{"label":"half-full","last_step":true,"result":"$5411.00 - $9150.55","change_calc_image":true}}}}}}},"fg":{"label":"fg","variations_branch":{"controls_type":"button","step_number":3,"items":{"white":{"label":"white","change_calc_image":true,"variations_branch":{"controls_type":"button","step_number":4,"items":{"no-glass":{"label":"no-glass","last_step":true,"result":"$3810.00 - $4413.70","change_calc_image":true},"small":{"label":"small","last_step":true,"result":"$4430.00 - $6256.00","change_calc_image":true},"half-full":{"label":"half-full","last_step":true,"result":"$4910.00 - $7403.70","change_calc_image":true}}}},"painted":{"label":"painted","change_calc_image":true,"variations_branch":{"controls_type":"button","step_number":4,"items":{"no-glass":{"label":"no-glass","last_step":true,"result":"$4866.00 - $6831.00","change_calc_image":true},"small":{"label":"small","last_step":true,"result":"$5486.00 - $8673.30","change_calc_image":true},"half-full":{"label":"half-full","last_step":true,"result":"$5966.00 - $9821.00","change_calc_image":true}}}}}}}}},"depth":4}}