How Much Can You Save on New Windows?
Check eligibility requirements and potential Rebate amount for your project
You might be eligible for:
Canada Greener Homes Grant & Loan
Senior Home Adaption and Repair Program (SHARP) Grant or Loan
Please, answer the questions below, so we can check your eligibility and estimate possible rebate & loan range
Here are your estimated rebate & loan ranges
Potential rebate amount:
up to
$4000-$5000
Potential loan amount:
up to
$4000-$5000
Download your detailed rebate & loan report
Proceed, if you would like to see results
Proceed, if you would like to see results
Want to apply? Contact Ecoline Experts!
Get a Free Quote for your Window|Door replacement project
(Virtual Window and Door Quote Available)
Window Prices in Edmonton
Get a Free Quote for your Window|Door replacement project
(Virtual Window and Door Quote Available)
Claim Rebates & Loans To Support Your Project
Potential rebate & loan amount:
up to
4 facts about Ecoline Windows Company:
Over 10 years of experience
Over 40,000 installations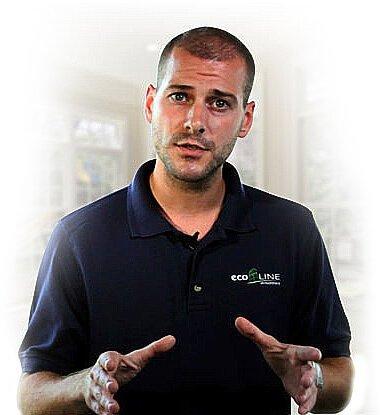 Ecoline Windows offers a variety of high-quality vinyl windows and entry doors in Edmonton. We understand your time is precious, so we have simplified how to search for your perfect window. Using our easy online tool, filters will quickly enable you to find exactly the right product. Additionally, our free window replacement calculator will help you to plan your window replacement project accurately.
We are always pleased to discuss your requirements, so do not hesitate to call or email our team. We are bonded and fully insured, while all our products come with a limited lifetime warranty.
We will do our very best to ensure you are completely satisfied with your purchase. We constantly monitor customer feedback to enable us to improve the level of service we offer.
Ecoline's Hassle-Free Warranty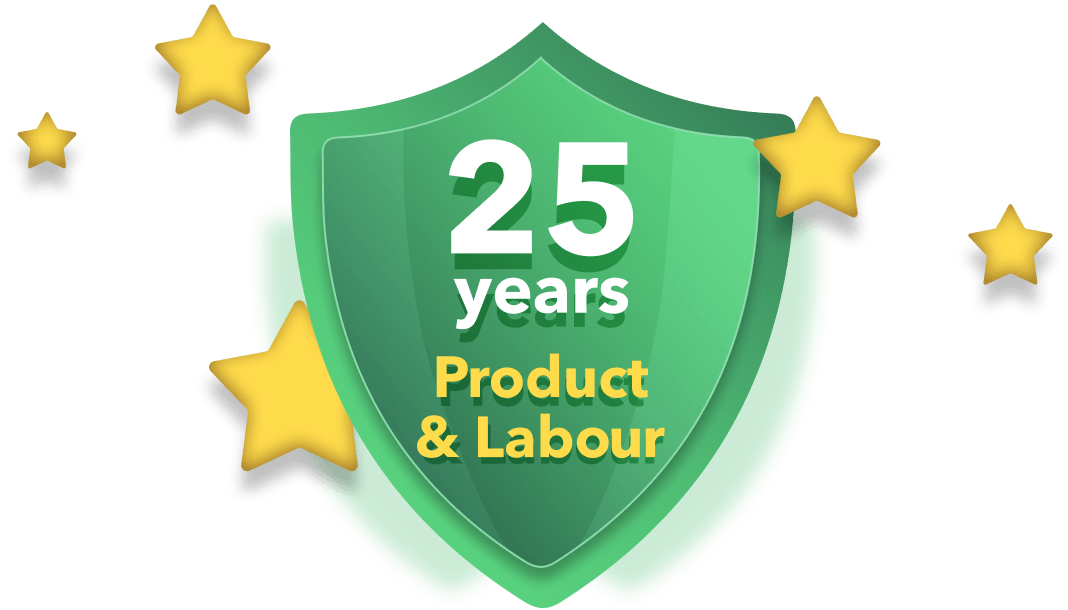 We are local, transparent and strive to build long-term relationships with all our clients. Your satisfaction is our reputation. That's why all our windows come with a direct warranty from the manufacturer on:
Vinyl Frame
Seal Failure
Hardware
Installation
Labour
Learn More
Window Replacement: Case Studies
Casement-Picture to meet egress
Replacing old bedroom units with the new casement windows to meet Edmonton egress code and allow for maximum energy efficiency.
Location
Front Bedroom
Size
62" x 32"
LoE
Triple Glaze, LoE + Argon
Price
$1,155 – $1,260
Our Office & Store in Edmonton
Please fill the short form below if you would like to request a call back from us
Shop Your New Entry Doors by Material & Style
Ecoline replaced all the 9 aluminum windows in my 1975 built house last month. We are very satisfied with the sales (Carlos) , the installation (Demitri and crew) plus the quality of the windows. Everything Carlos said would be done was and more. I felt comfortable with the installation crew in my home and feel the quality of their work and the installation was top notch. I would recommend Ecoline Windows, Carlos and the installation crew (Demetri) to anyone thinking of new windows. Photos shown are of both before and after in some cases. The carport window I am quite pleased with as it was a difficult installation thanks to the construction of the carport.
Bill Herbert
00:32 12 Oct 22
Great customer service. Delivered and installed windows sooner than estimated, installation crew were friendly and fast. I especially appreciated how they took care to not to destroy my flower bed below my windows. As a plant lover, this was very important to me. I would recommend their services.
Ana Salinas
17:25 26 Aug 22
I am delighted with the windows. Easy cleaning. Snap on/off trim for future painting. Great installation crew! I would recommend Ecoline Windows for sure. 😊
Hazel Heikamp
17:54 18 Aug 22
I just have a Conversation with the project manager Audrey Bulay to give me a quote for a sliding door. He's very friendly, very detailed on explaining how Eco Line doors & windows can save you money! Very good product! Very good customer service. Would recommend.5 stars! Can't wait for the installation.
Christian Martinez
19:11 08 Aug 22
I would definitely recommend anyone to go with Ecoline when deciding to upgrade your windows. Carlos has been a treat to deal with. He is well informed in his job and explains and answers any questions that I have. Very accessible. Alex was also good to deal with when he arrived to do the final measurements of the windows. Now it is waiting for the windows to arrive and be installed, As far as my experience so far I would recommend Ecoline to anyone looking at upgrading their windows
Moustafa Hashem
15:41 04 Aug 22
We were looking into replacing our living room and bedroom windows.Mark came to our house to give us a quote. He was on time. He was friendly and easy to work with. He gave us a detailed estimate and even let us know about the energy savings rebate program and how to apply for it. I am happy with their service.
Winnie Lee
15:55 15 Jun 22
Update:Windows installation was flawless, guys installed all windows in less than 2 days, cleaned everything inside and outside of house, hauled out old windows. Windows looks great, everything as we agreed with Carlos. Happy to have new windows from Ecoline, great service once again!We ordered windows for our house from Ecoline Windows. Carlos came on time, was very professional, answered all questions what we needed to know. Communication was really good.
Mayer Mayer
21:51 06 Jun 22
In 2018 I had Ecoline replace 7 windows in my home. In 2021, I had an addition 8 windows plus one front entrance and storm door installed. At both times I was really pleased with their proficiency, professionalism, and friendliness. The installers were thorough, efficient, and tidy. In addition, they were very helpful as I had purchased the wrong door handle for the door, showing me exactly what I needed to buy, and working on other areas while waiting for the replacement handle. I am really pleased with their products and am happy with the lowered heating/cooling bills I've had since replacing my old windows. I have and will continue to recommend them.
When contacted to get a quote they responded within the first day. Carlos was a fantastic salesman, no pressure to buy. We got several quotes done and Ecoline Windows was not only in the top three for cost they offered more details as well.Andrew and Vlad showed up on time and got right to work were friendly and professional they cleaned up the whole job site as they went and even double checked twice to make sure it was all clean. They were absolutely amazing to work with! These guys worked very hard and the windows are looking amazing, I couldn't be happier with their work!!
Jonathan Leduc
16:28 26 May 22
I'm grateful of Carlos help to replace all the windows and doors of my house. He helped me with the rebates and getting beautiful and efficient windows. The installers did a great job, they were quick and cleaned out after installation.
Sally Palma
21:05 04 May 22
I have chosen Ecoline windows for two different projects in my home. I am very satisfied with the good quality product of windows, patio door and blinds. No more drafts in my home. The installers are first class, explained everything to me, cleaned up the work site very well, and removed old material. They were very professional, friendly and helpful. I would highly recommend this company and all of the people I have met so far. They take a great deal of pride in doing things right the first time.Exceptional.
Cecile Blanchard
22:16 28 Apr 22
Ecoline replaced three windows for me 5 years ago and did an amazing job so I hired them again to replace the remaining 10 of my windows and backdoor. They were able to match the windows and trim exactly even after three years! The product and installation is high quality, the people were friendly throughout the process and the price was competitive to other local companies.
Run Ming Cheng
23:10 31 Mar 22
It took what seemed like a long time (7 months) for the windows to come in, but it was worth the wait. They look beautiful. I guess the real test will come next winter. The installers were respectful of the property and installed 21 windows in 2 days.
Debbie Tonner
01:37 30 Mar 22
When we bought our home we knew the first thing we needed to have done would be our windows. We priced them out with a few different companies and ultimately we felt it was the best company for us. Carlos our sales associate was willing to work with us to wait until after our wedding to do the ordering and install all while being cordial and helpful. He answered all of our questions and explained the warranty process to us as well.Now that we have had them installed the difference has been night and day. They are warm and very sound proof! We hadn't prepared for the silence that no background outside noise brings. It is a welcome bonus on top of all the other perks of just having the windows brings.
Janessa Irene
03:16 25 Mar 22
We purchased a home and are renovating it from top to bottom. The old windows and doors were barely good enough to keep out the rain. I contacted Ecoline and I had a very good experience from beginning to end. Carlos, our sales representative was amazing and was wonderful at helping me out whenever I had a question or needed help. He arranged for my Greener Homes inspection, and made everything very simple. Our windows are wonderful and the house already seems more cozy. The installers were incredible and worked very hard and did a terrific job. They were very thorough and explained all the features of my windows after installation. They were respectful and cleaned up while they worked. I would happily recommend Ecoline.
We had all our windows replaced and the 3 guys did it all in one day. At the end, they cleaned up and showed us how to properly clean them and open them. On the same day, the Project Manager Carlos Almeida came to our home to evaluate and check the property. His professionalism and ability to give us prompt answers and the work done make us feel confident in recommending Ecoline's products and services.
Carlos has been fantastic so far during our window replacement. Very knowledgeable and not pushy at all. Was happy to answer a ton of our questions even though the process of getting different quotes. I'm confident that the warranty and product is the best we could get at the price point we were looking. Very professional throughout and am looking forward to our install!
Dealing with Ecoline Windows was a great experience .The installation crew was very polite, efficient and left our home very clean! Alexei and his crew very knowledgeable, responsible ! We are so grateful for excellent service !I would highly recommend Ecoline Windows to anyone looking for a great product and amazing service! Excellent work!
Vladlena Nauhatzki
17:53 23 Feb 22
We were very happy with our install and the product. The order took a little longer than expected but still very happy. We ordered 15 windows and 2 doors and they all look great. Salesperson – Carlos was great and even followed up on the day of install by stopping by to see. The installers were fast and clean and let me ask any questions I had.We were so happy how the 16 foot patio windows turned out.
Brendan Cheung
23:53 22 Feb 22
Carlos stopped by to do our quote. Really excellent explanation of what was available and what he recommended. Made the whole process of ordering windows very simple. Looking forward to the install
Katelyn Ringrose
02:53 26 Jan 22
Would recommend and plan to use them again for the rest of our windows! We had a large front window to be replaced as well as two simple Sliders. They worked efficiently and didn't cut corners, they also cleaned up after themselves. Was very impressed with the quality of windows and the quality of the installation. Only negative I would have is we ordered the windows end of august and we didn't get them installed until mid January… then again with COVID a lot of things are taking longer to come in.
Shayla Gibney
01:22 19 Jan 22
We would highly recommend Ecoline Windows for people looking to have new windows installed. The installers were very professional and worked very hard to complete all our windows in one day despite the poor weather. They laid tarps down in all the rooms in order to protect the floors, hauled away all the garbage and cleaned and vacuumed at the end of the day. The windows were well caulked on the outside and we received instructions on how to properly operate all of them. We also feel the price was competitive with other firms. And our windows look wonderful!
Debbie Stirling
00:01 28 Nov 21
I had triple glazed LoE windows installed in my entire home in 2014, an additional window added into a wall in 2019 and then another window added in 2021 between two existing narrower windows. The photos show before and after the new window installation – you can see the larger window between the two smaller existing narrower windows – it had to fit precisely and look like one larger window. It fit perfectly into the new space. Extremely airtight, no condensation – even in the coldest days of winter – and the windows and screens are easy to clean. The installers did a fantastic job, were meticulous and cleaned everything up when they were done. I would highly recommend this company for the quality of product and quality of workmanship.
Linda Giesinger
00:27 19 Nov 21
Wanted to update my 30 year old garden doors. Got a few quotes and Ecoline quote was competitive and offered triple pane windows. Salesman Ori spent time answering my questions and the installer Yuri did a great job. Finished the installation just before the snow started falling. Very happy with the product and the installation. Would highly recommend Ecoline Windows to anyone.
we recently had three brand new bedroom windows installed in our home. throughput the entire process, we found Ecoline reps. to be very punctual, and knowledgeable when it came to their products and services. The best part of our experience was the windows were to be installed prior to November 1 and they delivered on their promise! Thank you!
Gregory S.
17:45 10 Nov 21
We just has Carlos come to our home and give us a quote for window replacements. We found him very professional and was able to answer all of our many questions. A quote was given to us that same day and he responded to our emails after in a time efficient manner.
Heather West
16:30 08 Nov 21
I am so pleased with my experience with Ecoline Windows Edmonton. From the initial visit to the install the staff were really professional and nice.I love my new windows and would highly recommend anyone to use Ecoline Windows :)
Lucía Gil Herrero
01:48 08 Oct 21
Ian was fantastic for our quote! Very informative and showed us energy ratings and what each window will look like. Answered all our questions and concerns. Thank you!
Jen Sabourin
20:34 05 Oct 21
This is our second time using this company. They installed windows upstairs a few years back and this week we had the lower windows completed. From the quoting process through installation it was a pleasure dealing with this Ecoline and we are thrilled at the quality of the product and the installation process. Efficient and tidy! We've just ordered our new doors at a $4000 less price than the competitors. We highly recommend this company!
Tricia Robertson
21:29 04 Oct 21
Great experience with Ecoline. I appreciate the time that the advisor took to make me feel comfortable, and walk me through the process of changing windows as a first time homeowner. This was a very pleasant experience! Fair quotes! Highly recommend.
Lydia Fialka
21:50 01 Oct 21
Carlos was great to deal with for my windows consultation. He was well knowledged and courteous during meetings with him.*UPDATENew windows were installed and they look great. The install crew was very professional and courteous. They cleaned up everything after.
Ian was very friendly and professional when he came into our home to give us an estimate. He understood our needs and offered his advice. He didn't even mind the messy house!
Danna Schumann
02:06 01 Oct 21
Love my garden doors! Eco line was a pleasure to work with! They came out to measure to be sure the doors were the right size and the installers were amazing! Very helpful, cleaned up the site and even came back that evening when the lock wasn't working right! Highly recommend
Karen Flood-Cholin
19:15 27 Sep 21
So delighted with the windows installed on time, on budget and on scope. Staff were very efficient and professional. Job was very well done and feels like a brand new space. Can't ask for anything better.
I can honestly say that Ecoline Windows is a very great company to work with and their pricing is on par also. We have had 4 windows done so far, two different times and are having the last three done shortly. Need to wait for the windows to arrive. – Carlos was very good at keeping our pricing within our budget and the windows look Awesome.They also have a blinds department that did all four of our windows and they turned out fantastic. We could not be happier with this company and their employees. Thoughtful, caring and great job installing both windows and blinds
Heather Reid
17:27 15 Sep 21
We ordered our new windows in late summer and they were finally installed about a month ago. The windows are fine. The customer service is awful. I have been waiting almost a month for a simple receipt. I have made 5 phone calls and I'm simply told that my file is in the finance department and that the receipt will be sent tomorrow! It's always tomorrow and I'm sick and tired of asking.Revised Sept 11 2021Carlos came to see us yesterday to confirm our quote and order. This is the second time we have used Eco Line Windows. Carlos was professional and prompt. The quote was in line with my expectations and we placed our order. Thank you :)
Stuart Neal
15:48 11 Sep 21
We are so pleased with our experience with Ecoline Windows Edmonton. From the initial visit to the install the staff were extremely professional and helpful. We had several quotes and Ecoline Windows provided the best price. We love our 9 new windows and would highly recommend anyone to use Ecoline Windows.
Jim Nakonechny
19:26 20 Aug 21
I recently had Ecoline windows installed. They look fantastic! The installers did a great job. They cleaned and vacuumed up after each window installation. Even the salesman was great. I would use them again!
Taimi Castell
21:33 12 Aug 21
Carlos was very helpful and knowledgeable about the windows. We were extremely happy with the quote and look forward to our new windows! Carlos made very good suggestions which made our decisions easy.
Betty Kelman
19:03 29 Jul 21
We had three companies come in for our window and door project and Carlos from Ecoline was definitely the best individual we met with. While all the prices were comparable, the knowledge of the project and construction involved that Carlos displayed was well above the other individuals and his details as to what best fit our needs was really appreciated. We were not looking for the cheapest option, but one that met our needs both for now and in the future and that is what Carlos outlined and provided. The experience with Ecoline Windows so far has been very good.
Dave Minnoch
14:37 14 Jul 21
I obtained quotes from two major suppliers and both were quite competitive. For me the deciding factor was the Professional presentations and interactions with the Eco Line representative Carlos. He answered all my questions and concerns in a polite assuring manner with his basic knowledge of their products. He gave me the assurance and confidence in the product and services I was seeking and he truly made the difference in the final selection process.
Terence Mitchell
15:32 16 Jun 21
I obtained quotes from two major suppliers and both were quite competitive. For me the deciding factor was the Professional presentations and interactions with the Eco Line representative Carlos. He answered all my questions and concerns in a polite assuring manner with his basic knowledge of their products. He gave me the assurance and confidence in the product and services I was seeking and he truly made the difference in the final selection process.
Terence Mitchell
19:05 12 Jun 21
Carlos did an amazing job of showing up on time and prepared. No time wasted and very professional at quoting my windows and patio doors. I highly recommend Eco Line for your next quote. I have decided to use Eco Line for this project after getting quotes from 3 other contractors. Eco Lines pricing is competitive and I look forward to experiencing their quality products and installation services.
Jason Wood
00:20 01 Jun 21
just had a quote done by carlos who seemed very knowledgeable about their product. The quote he gave us was very detailed and made our decision to choose them easier. He says he will be providing me with any assistance with the job if I need it which is very reassuring. I look forward to getting my new windows and hope everything goes smooth with the install
Carlos had done a fantastic job for quoting our window for our home… above and beyond expectations made us feel comfortable with this experience and actually are getting excited for our new window… Any questions were handled over and over again over a period of time which was my fault and still delivered great customer service .. thanks Carlos!
My mother had all her windows replaced on both levels of her home a week ago along with her front doors. We are so pleased with the customer service starting with a quote and the initial measurements from our Sales Rep, Yulia. The quality of the install was also excellent. The installers completed the work over a 2 day period. They were very efficient and skilled. We would recommend Ecoline Windows to anyone looking to replace their windows.
I had Carlos come out to give me a quote for my basement windows. He was awesome. Very knowledgeable, professional, and straightforward. He gave me some honest advice about what finish to go with, and that the MDF would suit my needs better than the vinyl. He was also able to demonstrate the different windows they had, and based on those demos they look top quality.Looking forward to getting them installed!
Dana Sanderson
17:26 16 Apr 21
The project manager Ian, did a fantastic job explaining the types of windows and the benefits of the each style. Very good at hearing what I was looking for and working with me to best solve the problems with the windows I was experiencing. I would highly recommend the company who are looking for window replacements. In the past I had two windows needing replaced and they did a marvellous job and even when one needed fixing they came back no questions ask and repaired it. Great job!
Charity Westen
18:00 31 Mar 21
Ecoline Windows has provided windows installation and services for me for the past 2 years. Just recently I had Carlos coming to my house to provide a quote for the replacement of all remaining windows. Carlos was very pleasant and professional. He made sure I was given all the necessary information and advice to help me with my decision. All the windows, which have been so far installed by Ecoline are standing to a test of our harsh winters and I am very happy with the quality of product as well as the service received so far. I would strongly recommend this company.
Grace Borun
02:08 22 Mar 21
Carlos at Ecoline Windows was very helpful and informative during the process of ordering new windows. He patiently explained all options and answered concerns that we had. Carlos brought in a demonstration unit to show the construction of the windows (a first of all other companies we have received quotes from). He explained all warranties from Ecoline Windows. Carlos is a very helpful individual and I will strongly recommend him and Ecoline Windows to family and friends needing windows!
Patrick Van Woerkom
15:19 13 Mar 21
Carlos was awesome. Very kind and polite. Never rushed me into making a decision. Make sure I totally understood how the windows operated and how they were built. I totally recommend Carlos to enjoy the same experience I had.
Sylvia Clipperton
23:22 11 Mar 21
Carlos Almeida (project manager) came 3 times to our home to give usquotes. He was always well dressed, very courteous and took the timeto explain each step of our new window installation. He made myself andmy wife very comfortable with the process. At no time did he rush theprocess, and answered all of our concerns.I would recommend Carlos and Ecoline Windows to anyone consideringnew projects to their home.Polite, courteous, and prompt.
Met with Carlos from Ecoline to replace our Windows it was like we met before. He was very knowledgeable and informative, he also brought samples and demonstrated how his product would work in our home. Their price is was also decent and I would definitely recommend him to other looking replace their Windows or doors
Krystle Watson
20:45 06 Mar 21
Great experience with Carlos Almeida for our in-house consultation and quote. We were looking at replacing all of the (original) windows in our bungalow from the mid-60s, but were unsure about whether it would be worth doing both the main floor and the basement. Carlos clearly explained the available options for each window location and gave a recommendation based our preferences: little-to-no preparation required on our part. Also loved the sample windows he brought (slider and casement styles) so we could see how they would look and operate. All in all, a quick, painless experience. Really looking forward to having the windows installed in the spring (both main floor and basement)!
Aaron Hryciw
23:18 05 Mar 21
Highly recommend Carlos at Ecoline windows. He arrived in my home and was professional and clear with my options. I initially only wanted one window replaced for a bathroom reno but he recommended replacing one of my living windows also as the seal was broken. The quote was very competitive and was completed the same day. Will definitely consider ecoline for future needs.
Anatole Nykolyshyn
14:56 05 Mar 21
The consultant Carlos was by far the best consultant out of the bunch I had over – he was personable, and took the time to get an accurate quote out to you during the visit.The delivery of the windows took longer than had expected (due to covid), which did leave me disappointed as there was no communication from the office.The day of the install, 3 installers came, and installed the 10 windows all in one day (I was a little skeptical at first).They installed all of them in under 6 hours, and left the house clean, trims all installed.I'd consider Ecoline again if I had any windows left to replace!
Eric Pelletier
00:19 21 Dec 20
Have only accepted Ecolines bid for my property. 8 windows and 3 doors. Carlos was very helpful for my needs and questions. The information was informative and concise. Excited to see finished product. Price point was very competitive. I did three estimates.
Sean Livermore
17:54 14 Dec 20
Our sales rep Carlos was very accommodating and professional. He gave us top of the line products and warranty for the best price. I would highly recommend his services thus far. We have only ordered our windows and doors so far. I will review again after installation. Thanks Carlos
Scott Henkelman
18:43 12 Dec 20
I had an excellent experience with Carlos in Edmonton while evaluating new windows and doors for my home. Carlos was very patient through our evaluation, and answered my many questions promptly and thoroughly. He brought samples for us to see and also hosted us in the showroom to touch and feel the products in more detail. Overall the quoting and sales process was polite and professional, would recommend!
Craig Miller
16:56 06 Nov 20
If you are looking for new windows, Ecoline is the place to get them. First it started off with Alex coming to my house to give me a quote. He was very courteous when entering my home. He knew his windows. Any question that I had have, he answered without thinking. Then came the install. Ali and his team were phenomenal. Laying sheets down where they walked, letting me watch and ask questions during the whole process. And leaving my home cleaner then when they came. The whole process was quick and easy. The only hiccup about the whole process was the wait time. With the global pandemic going on, the order did take longer then stated. But its understandable. Thank you so much for the 3 new windows!
Andrew Russell
22:55 04 Nov 20
I am happy and pleased with the look and quality of my windows. They have great customer service and followed up with me through many phone calls to check on the installation and see if I had any questions or concerns. Ali and his team that did our installation were friendly, professional, took their time and did a great job.
Fatima Khaled
03:22 31 Oct 20
Carlos explained very well about where/ how their products are manufactured. And he BROUGHT a SAMPLE WINDOW. To be able to see, feel and touch the product I am buying instead of just telling me the description is crucial for me. I had other companies come out to give me estimates but none of them brought a sample which I find strange because us customers are spending thousands of dollars and we don't even get to see what we are getting for our money? Descriptions and words just don't justify when it comes to spending large amounts of money.Anyway, Carlos from Ecoline satisfied us with the service that he provides and patiently & politely answers questions in a very timely fashion.
Grace Shrumm
18:35 27 Oct 20
Every part of the process with Ecoline Windows was exceptional. They're made in Canada but it does take some time for them to arrive if you need custom windows – so order early. The windows are exactly as promised and they kept us informed of the process every step of the way. Carlos was our first point of contact and he was fantastic. So much so that we referred him and Ecoline immediately to a number of family and friends. And Ali and his team were beyond professional with their install. We'll be ordering more windows shortly.
Kelley Keehn
16:04 14 Oct 20
I must express how pleased we are with our entire experience with this company. Ecoline replaced seven windows in our older house, including a large picture window. Despite delays in manufacturing (a sign of the current state of the world and beyond anyone's control) the entire process from in-home consultation to installation was spectacular. The following is a list of reasons you should choose Ecoline:-Their windows are of the highest quality (the consultation includes numerous samples and pictures to help you make your selection).-Their prices are noteworthy (their prices fell way below other competitors without skimping on quality).-Their customer service is prompt and friendly (I sent emails for updates during manufacturing and each one of them was answered within the day. They also called during and after installation to ensure that we were pleased with the process).-Their installers were cordial and knowledgeable (They arrived within the time frame given and used their personal knowledge of the products to enhance the quality of the installation).Needless to say, I wholeheartedly recommend that you consider this company.
Erika Gulewich
16:58 09 Oct 20
Carlos was great during the whole process. Was never pushing but did check in on the days he said he was going to. Answered all of our questions promptly and professionally.
So far service has been great. Had Carlos come give a first measure and quote. Very personal and knowledgeable, and explains everything with good detail. Will update once windows are installed, but so far, happy with ecoline windows.
Darren Stewart
17:22 08 Oct 20
To whom it may concern:Today after much research and consideration, we have chosen Ecoline Windows as our preferred choice to complete our replacement of windows in our house. We had several companies come by and quote us but it was Carlos Almeida who was the most sincere and informative with regards to product and assisting us with our final decision.Having lived in our home for over 33 years it was difficult to decide on whether to go with the new PVC casement or remove and install our beautiful oak casements. Carlos assured us that this process could be done and even complimented our oak finishing.Carlos was very patient and in fact spent several visits with us and met us at your showroom on a Saturday to show us your window displays.Carlos is very much a professional, never forcing us for a decision and had answered all our questions and concerns. Thank You Carlos and to your supervisors and management you have a jewel here….so look after him! We look forward to having the work completed ASAP.
Casey Wnuk
21:10 07 Oct 20
The service received to date from Mr. Carlos is excellent, my project is still going on. I would suggest that putting one more member on the main line will reduce the waiting time to talk with office.
Muhammad Tariq
02:09 01 Oct 20
Just a purchase from Ecoline. Vitali was great. Highly recommend windows
Victor Hugo
01:54 29 Sep 20
Carlos was very friendly and helpful and he stayed and did the quote at my house and helped us get financing with it too. Would totally recommend it.
Ana Lacayo
15:05 15 Sep 20
A week ago Ecoline Wndows completed our order for a cut-out, brand new picture window in a dining room of our house. We are very satisfied with the work done by Yuriy. We would highly recommend this company as it offers high quality service at a very good price.
Andrey Tsyganok
03:11 13 Sep 20
We just ordered our windows from Ecoline. Carlos was the Ecoline representative that worked with us. He was very knowledgeable, nice and prompt with answers for any questions we had. Looking forward to getting our new windows!
Nolan Rettie
14:10 11 Sep 20
My husband and I were looking to replace all of our windows in our home. As with all major renovations in our home we called a few companies to give us a quote. Carlos Almeida was our sales rep from Ecoline. Carlos came to our home and was very professional and personable, he answered all of our questions and gave us some good ideas on things we were undecided about. We told him we needed a few days to think about it (which turned into a couple of weeks) Through it all Carlos' follow up was good without being annoying. We have since signed with Ecoline and hope that our experience with Ecoline is as pleasant as dealing with Carlos!
Lise Berlinguette
20:32 09 Sep 20
Ecoline has great customer service that began with a very quick response to our request for a quote. We had Carlos come in to supply an estimate within a few business days of our request. He was super informative and knowledgeable and never hesitated to answer all our questions
Mellissa Hache
22:01 03 Sep 20
After each of the first 2 quotes (Durabuilt and WeatherPro), we weren't sure about going ahead with their proposal. We certainly didn't feel comfortable going ahead with the investment. Then came along Ecoline and we felt really good and comfortable with their quote as we had a peace of mind knowing what to expect from them. It was a no brainer to move forward with them.
Yanik Duvoid
01:08 02 Sep 20
Vlad and his crew were excellent. My bow window looks amazing. I would use Ecoline again. Highly recommend.
CAROLINE Manyk
04:47 01 Sep 20
I just had a quote with Vitalii and it was amazing! A super friendly guy and efficient, the walk through was quick and efficient. He had samples, information and again he was friendly. Reccomend.
Jessica Madeline Worme
22:54 28 Aug 20
We had all of our windows replaced last year and they have been excellent. Would definitely recommend Ecoline for any window or door project!
Scott MacDormand
21:39 21 Aug 20
Vitalii is good and friendly. Then he explain well and help us to get a good price. He is really a very big help in our decision…
Eliardo Orag
21:19 07 Aug 20
Had a great appointment with Vitalii. Very knowledgeable and friendly. Would definitely recommend getting a quote from him through this company.
Donald Rushton
18:33 07 Aug 20
Excellent service from the team at ecoline Windows. We absolutely love our new window and are going to upgrade all of the Windows at our house in the future. Alexey helped my mom choose the window and walked her through the entire process. He was kind and respectful and is good at what he does. My only issue was that it took a really long time to get the window in and installed but that's understandable considering they make the window based on your size requirements. These guys are amazing and me and my mom highly recommend them. I will send everyone who needs new Windows to Alexey. Thanks again !!!
Prolific Business Solutions
10:48 01 Aug 20
I have been very pleased with eco line's product service and installation. Their prices and products are very competitive and most of all the follow up is great. I would highly recommend them for your next project.
What I liked in this company is their professional approach to the work. Sales person demonstrated his professionalism by giving us a presentation about the window and the company. Also, demonstrated a sample window and showed how would the final product work. The quality of the product installed is awesome and way more better than other competitors. Ecoline also offered reasonable price with a good promotion. I really do enjoy all of my 8 windows installed and like the smoothness of the casement units. Recommend this company for window change project.
Gavhar Suleimanova
19:45 24 Jun 20
Pleasant experience. From the first in-house appointment to installation and post-installation inspection. Everything was done up to my high standards. Very happy with Ecoline. Great job!
Elshan Hagiev
14:48 24 Jun 20
My experience dealing with Ecoline was nothing but excellent. Alex was my sales rep and he really made this a personable one. The customer follow up was on point. Thanks for all the people behind the scenes that contributed to making this happen for my family.
Veronika Havkin
21:24 06 Nov 19
My experience dealing with Ecoline was nothing but excellent. Alex was my sales rep and he really made this a personable one. The customer follow up was on point. Thanks for all the people behind the scenes that contributed to making this happen for my family.
Veronika Havkin
21:24 06 Nov 19
Thanks to Carlos, my wife and I had an easy time deciding to go with Ecoline for our renovation needs. He was a pleasure to deal with and extremely helpful and informative.We look forward to our new windows and doors. Once they have been installed I will update my review.Aug.9, 2022: (1 year after install)after the initial install there were gaps and openings around a couple of the windows. The gentlemen that did the install did a poor job. After a couple of phone calls and emails someone did come out to fix the concerns that were noticable.It is now 1 year later and I have found that my dining room window was not fully insulated when installed. Almost like the installers ran out of foam and didn't care to open a new can. This makes me think that my front door was not properly insulated, which explains why the storm door kept freezing shut during the winter.Aug.26, 2022: Installers from Ecoline came to check all of the windows and door to insure that they were adequately insulated. Thankfully the only issue was the dining room window. It has since been insulated.I understand this may be solely the fault of the installer/employee but still makes me wonder why they have the power to install and inspect their own work if this can be the outcome. Moving forward I truly hope to not have any more issues.
Yulia was very thorough and helped educate myself and my wife on the details of window design and what sets Ecoline apart. Very professional in her explanations and didn't waste her or my time through the quote. I did feel a bit of sales pressure towards the end however the final price was better than I expected and made it easier to make our decision.
Andrew Bouman
22:33 19 Feb 21
Thanks to Carlos, my wife and I had an easy time deciding to go with Ecoline for our renovation needs. He was a pleasure to deal with and extremely helpful and informative.We look forward to our new windows and doors. Once they have been installed I will update my review.
Vitalii was an awesome project manager.. got us a great quote on our windows.. He explained everything in great detail. He worked with our budget.. Looking forward to having new windows.. Thank you so much.
Kris Short
05:11 05 Jan 21
Excellent explanation and very kind. Knows how to answer questions.
Luisa Reis-Preto
02:32 04 Sep 20
F.A.Q.
How long does the project take to complete?
Our window installers strive to deliver as fast as possible but as a rule a typical project takes around 6 to 10 weeks.
Where are your windows manufactured?
We source our windows from a manufacturer in Ontario, because they met our stringent quality requirements.
What warranty do we offer?
All our windows and doors are manufactured to meet or exceed industry standards. The warranty covers the products against defects in materials and manufacture.
Are there payment options?
How much does a replacement window project cost typically?
The project price of window replacement depends entirely on the number and style of windows you choose. You should treat new windows for your house in Edmonton as a long-term investment.
What are the advantages of triple pane windows over double pane units?
Virtual Window and Door Quote
First and foremost, our hearts go out to anyone who has been impacted by the coronavirus pandemic (Covid19), either directly or indirectly. We are facing a truly unprecedented situation nationwide.
During this uncertain time, we are now offering virtual quotes, so we can continue to offer the same service safely.
All our project managers are able to provide you with video consultation via Zoom, Skype, Facebook among others.
Our virtual quotes are just as informative, as if we met face-to-face in the showroom or in your home.
Book a Virtual Window and Door Quote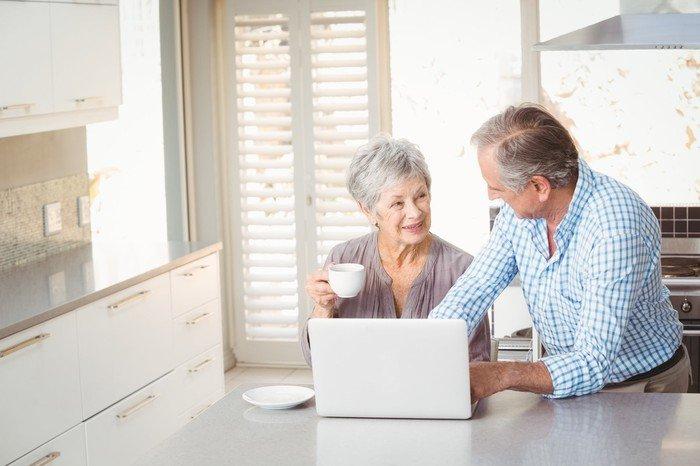 Have questions?We are ready to help!