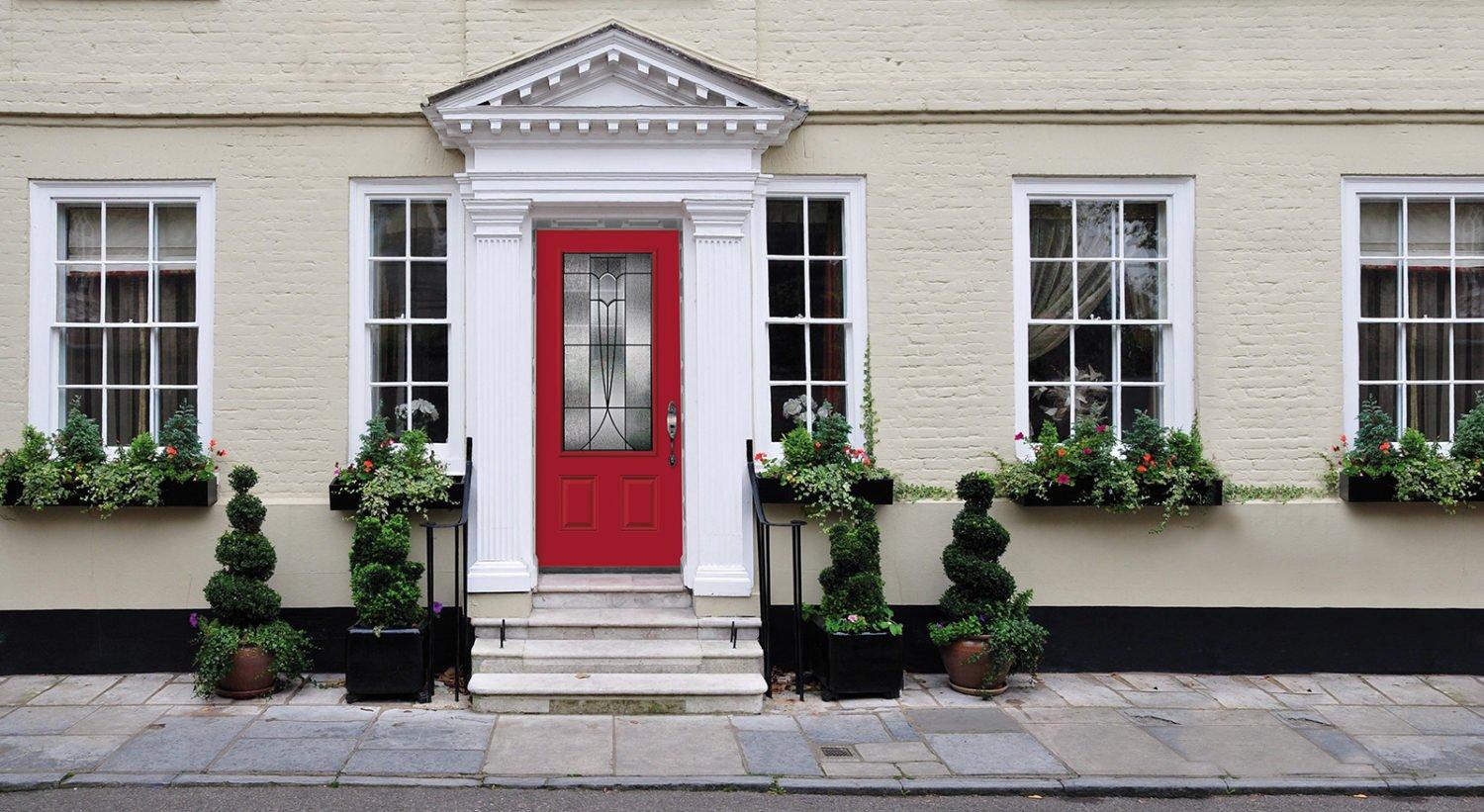 White
Maize
Almond
Wicker
Cashmere

Sandelwood
Canyon Clay
Brownstone
Aztec Red
Venetian Red Burgundy
Pebble
Dover Gray
Chesnut Brown
Commercial Brown
Nutmeg
Midnight Surf
Sable
Windswept Smoke
Slate
Wedgewood Blue
Ivy Green
Forest Green

Black
Paint Colours
Ecoline offers more than 24 pre-mixed, high-quality paint shades to match typical industry stock siding and trim colours plus unique custom blends. If you prefer a custom colour, our team can use a sample to colour match just about any finish. Care is taken to inspect and prep all doors prior to painting. A specially formulated primer is applied for optimum paint adhesion.
While Ecoline attempts to provide accurate paint colour representation for all their door products, variations can occur. Sample swatches are provided as a close representation and are not intended for colour matching. See an Ecoline colour specialist when choosing your final paint colour.
Ball Bearing Hinges
All door hinges are made with lubricated ball bearings for smooth, quiet operation. They are heavier than standard door hinges and designed to provide long-lasting durability. An added benefit is there will be no black graphite residue to collect on your door casings. Ecoline ball bearing hinges provide accurate positioning against the weatherstripping and door jamb to make an air-tight seal when closed. Available in three colour tones to match door hardware.
Zinc
Patina
Brass
Caming Options