4807 32 St SE, # 4
Calgary, AB Canada T2B 2X3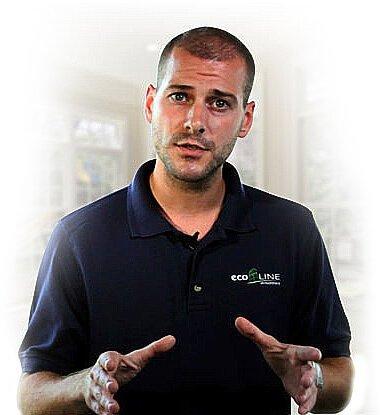 One of the Ecoline Windows distribution centres is located in Calgary. Besides the famous "Calgary Stampede" festival that takes place every July, the city of Calgary is also known for being one of the sunniest cities in Canada. Calgary has the most radiant days year-round of Canada's 100 biggest urban communities. That's where the full potential of our vinyl windows with low-emissive (LoE) coated glass comes in. LoE coating blocks the sun's UV rays and protects the interior from aging.
We offer all types and styles of residential vinyl windows, fiberglass, steel entry doors and garden doors. Our professional window replacement team is always here to answer all your questions about our products and services. Although no one is perfect, we strive to exceed our customers' expectations, that's why your feedback is very important to us. If you have any inquiries or concerns do not hesitate to chat with one of our staff members.
Only Top-Performing Window Covering Products
While the installation is one of the key element to a happy home, we top the ultimate experience with great quality products. We proudly offer a variety of shutters, shades and blinds to please each homeowner's unique style, needs and preferences.
Finely crafted wood shutters are made with premium hardwood to provide a rich finish while state-of-the-art technology builds in superior structural integrity and durability. Maxxmar shutters are also available in leather and wood-look finishes to complement the room's decor. Exclusive specialty shapes and arches include operable louvers and operable panels and are available in both vinyl and wood profiles. Ideal for living rooms, bedrooms and entryways.
Available in 2" and 3.5" textured PVC wood and faux wood, textured or print finishes.
Four unique shade styles are available: cellular, pleated, roller, roman.
Your Child Safety With DecoraSafe
Maxxmar takes child safety seriously. Fitted with the DecoraSafe design, all blinds are made with no accessible cords or chains. A free-hanging wand is easily operated with a crank or retractable chain pusher tab. Once released, the chain automatically retracts out of the reach of children.