When homeowners think about replacing old drafty and leaky windows they rarely consider the added benefits of replacing their patio door as well.
Yet a lot of heat and utility money can get lost through old patio doors.
After all, the bigger the opening, the more heat it allows to escape.
Modern patio doors are manufactured with all the same energy efficient technology that your custom vinyl windows are made with, just in a bigger package.
But one particular concern that inevitably comes up with customers looking for new patio doors is how secure they are and how well they deter break-ins.
While most window and door manufacturers in Canada don't offer a lot of security features in the standard door package, the good news is they often have several upgrades to choose from so you can opt to have as much security as you think your home requires.
Cam-Lock
All patio doors come standard with a cam-lock. The design and function of this lock are similar to that of your standard slider windows. With this lock the door can be latched closed from the inside. Some homeowners find this standard feature enough to provide security for the area they live in, but it doesn't do much in the way of preventing a potential break in.
Key Lock

The next step up from the standard cam lock is a key lock. These locks are similar in function to your regular entry doors. The door can be closed from the inside but requires a key to be opened from the outside. This provides a good level of security and allows you to use the patio door as a separate entrance into the house. Especially convenient if your garage is located behind the house, or if there are tenants that need to access a different entrance.
Kick Lock
Another serious security feature available for sliding patio doors is the kick lock. Kick locks are convenient for three reasons. Firstly, they allow you to lock and unlock the door with a tap of your foot, keeping your hands free.
The second reason these locks are great is that the physical location of the lock makes it impossible to tamper with. Unlike a cam or a key lock, the intruders would essentially have to smash through the glass before they can get this kind of lock to open.
Another reason these locks are great is because they usually have two operational positions. Notice the two channels in the lock. They allow for your patio door to be locked when it is in a closed position or slightly opened to let in the breeze. With a kick lock in the second position, the opening is still not wide enough for someone to force entry into your home.
For customers with little children, there is also an option to install this kind of lock at the top of the door.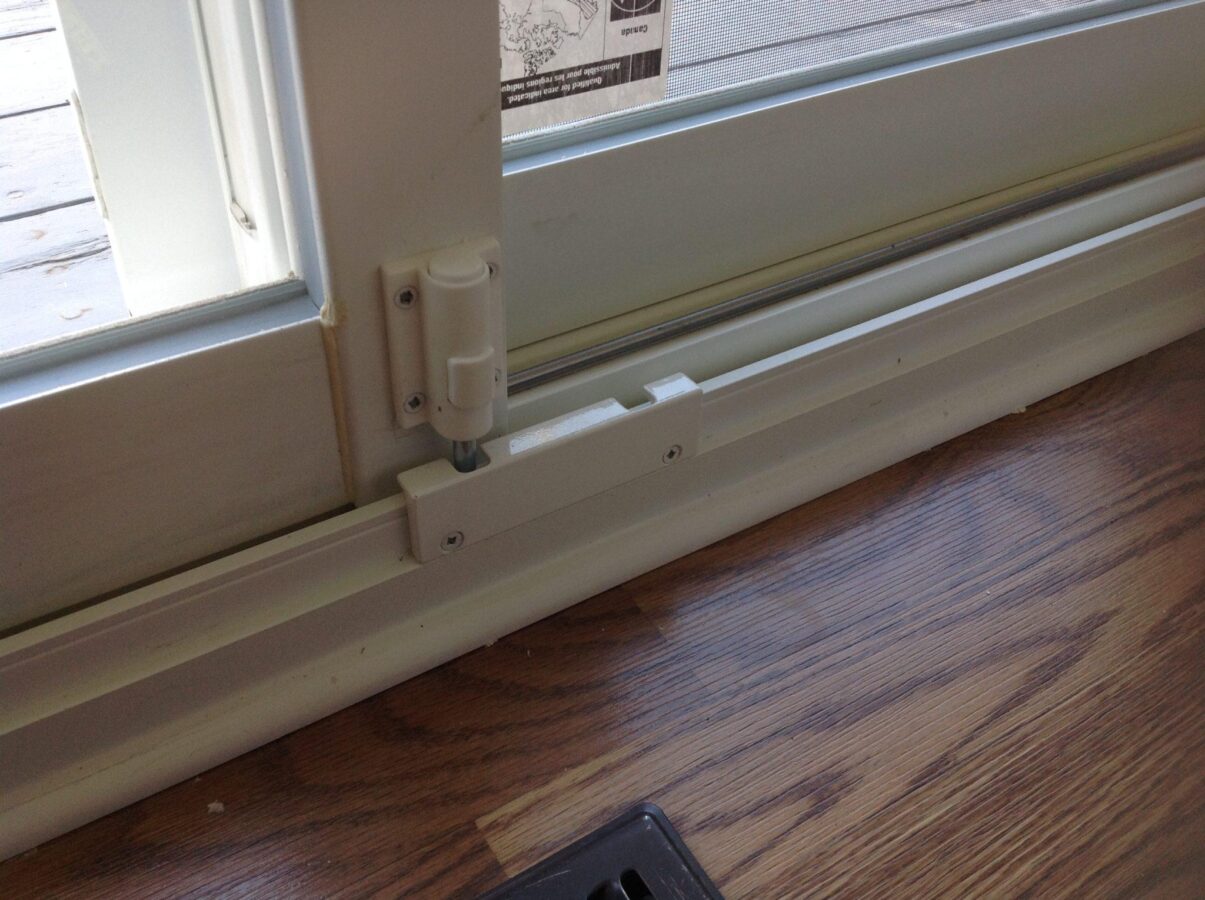 Security bar
One of the most secure ways to prevent intruders or break-ins through your patio door is by installing a security bar. The telescopic bar tucks up against the frame of the door when not in use, but when set horizontally prevents your door from being open altogether. Just like with the kick lock it is impossible to force the door open. The bar wedges the door against the opposite wall, meaning the intruders would have to break the glass to force entry into your home.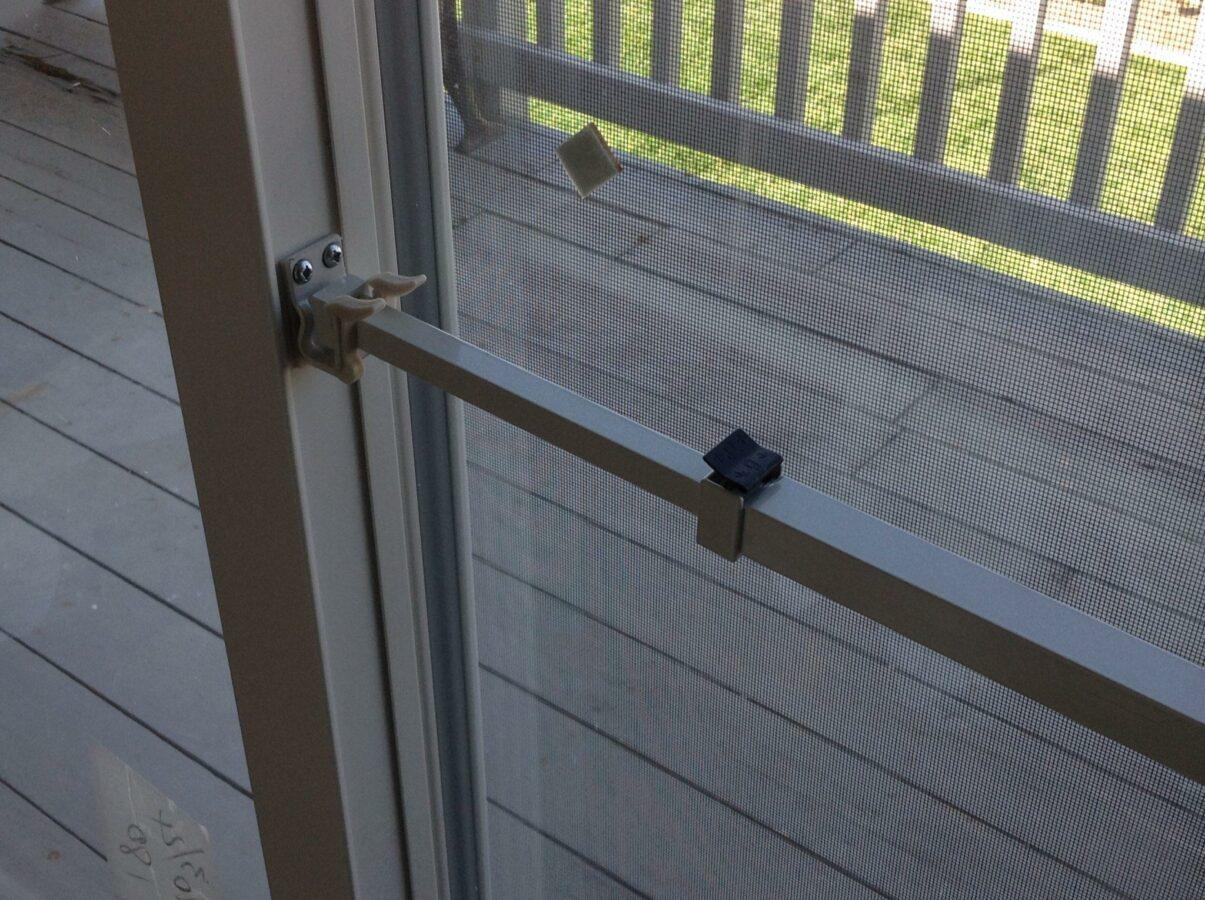 As you can see there are plenty of options to choose from when it comes to securing your new sliding patio door. While these options don't always come standard, the upgrades for additional locks often only cost a fraction of the price of the door. You also get a say in just how much security you want, as all these locks can be combined for maximum protection and comfort.
Learn everything you need to know about buying new windows:
Find out how much a window replacement project should cost
See our full line of replacement vinyl windows
Check out the gallery of our finished projects