Ways to Increase Natural Light in Your Home
1. Get a FREE QUOTE and we will bring SAMPLES to your home.
2. We will call you back during WORKING DAY
3. We guarantee Direct Price and Warranty from Manufacturer
or
Nothing compares to the warm feeling of sunshine across your face after a cold, dreary winter. Better still, bring it into your home and it lifts your spirits, improves your health and even saves on energy.
Interestingly, the many benefits of increased natural light in your home have not gone unnoticed as potential homebuyers are now citing "lots of natural light" as a key feature they look for when choosing a new home, and they're willing to pay for it.
You'll be surprised at the many different ways to increase natural light in your home:
Add More Mirrors and Shiny Objects
You may have heard that adding a mirror to a wall will make the room look bigger, but put one across from a window and it can also double the amount of sunlight that enters the room. Mirrors and other shiny objects reflect light back into the room so add items like:
Decorative wall mirrors
Furniture with glass, chrome or mirrored accents
Metallic light fixtures and faucets
Silver photo frames
Decorative nickel cabinet pulls
Metallic finish on the ceiling
Other "reflective" surfaces
These items will help bounce sunlight around your room and will brighten any space.
Choose the Right Colour Palette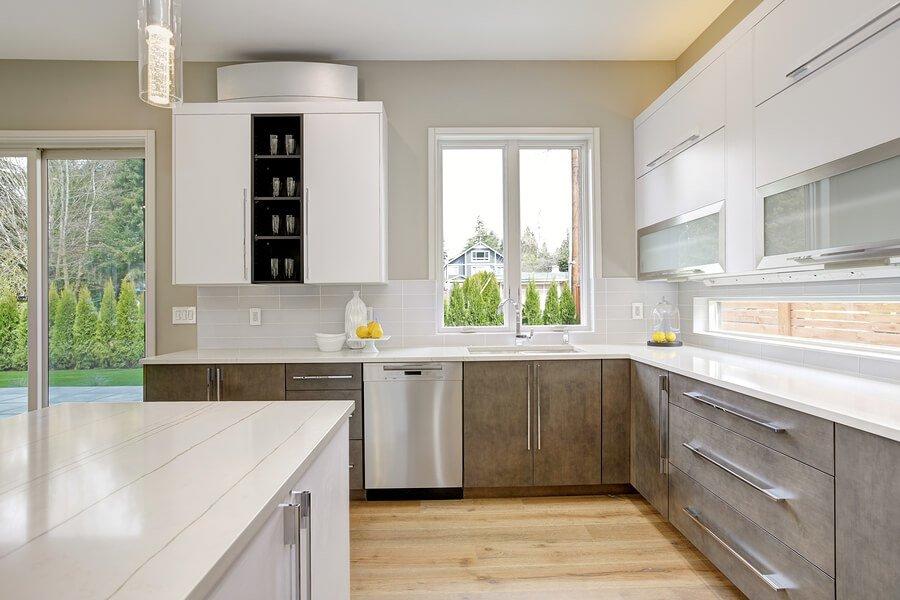 As you may remember from art class, colour can either absorb or reflect light. Dark shades will absorb light so a dark blue room with a lot of windows will appear dull and dreary compared to a room painted white, light grey or light tan. The lighter colours act like a mirror to bounce light around the room.
Don't forget about the ceiling. if you paint the ceiling a few shades lighter than the walls, the room will feel larger, taller and brighter.
Use a shinier, satin or semi-gloss paint to further enhance the reflective properties of the surface colour.
Bring in New Furniture and Accessories
If you're in the market for new upholstered furniture, be sure to select a light colour, especially if it's a large piece such as a sofa or loveseat. Add brighter or richer colour accent pieces such as pillows, smaller furniture, throws, and artwork to compliment the look while maintaining a bright space.
Paint or Cover Your Overhangs
Your home's overhangs or eaves can add a little protection when bad weather strikes but on nice, sunny days, they could be a deterrent to letting that natural light shine through your windows. To boost natural light in every room, either paint the overhangs white around the entire outside perimeter of your home or install a white, maintenance-free aluminum or vinyl. Don't worry about matching the other trim on your home, the eaves are angled toward the house so it will open the door to a bright interior without compromising curb appeal.
Install Larger Windows or Doors
If you're in the market for new windows or doors, now is the perfect time to expand the openings to increase the amount of natural illumination. Advances in window manufacturing allow for minimal framework so there is more exposed glass. Choose picture, bow or bay windows for the greatest impact. These can combine fixed with operable units to allow plenty of light and ventilation.
Stack transom or radius windows above your old windows for extra illumination with no loss of privacy.
Replacing a solid exterior door with a patio or garden door will transform any room into a "sunroom" while helping blur the lines between indoor and outdoor living space. Add decorative sidelites to flank your front door for another way of lighting your foyer without electricity.
Replace Wall Space with Glass Blocks
If you're a fan of the retro movement, you'll love this style choice. Replace an exterior wall section with glass blocks. A popular option during the Art Deco eras of the 1920s and the 1980s, this contemporary look is making a comeback. New designs offer unique textures and colour shading to match any architectural style. They let light penetrate without compromising privacy, security or energy efficiency. Use them in place of standard basement windows to increase light penetration in the darkest space in your home.
Wash the Windows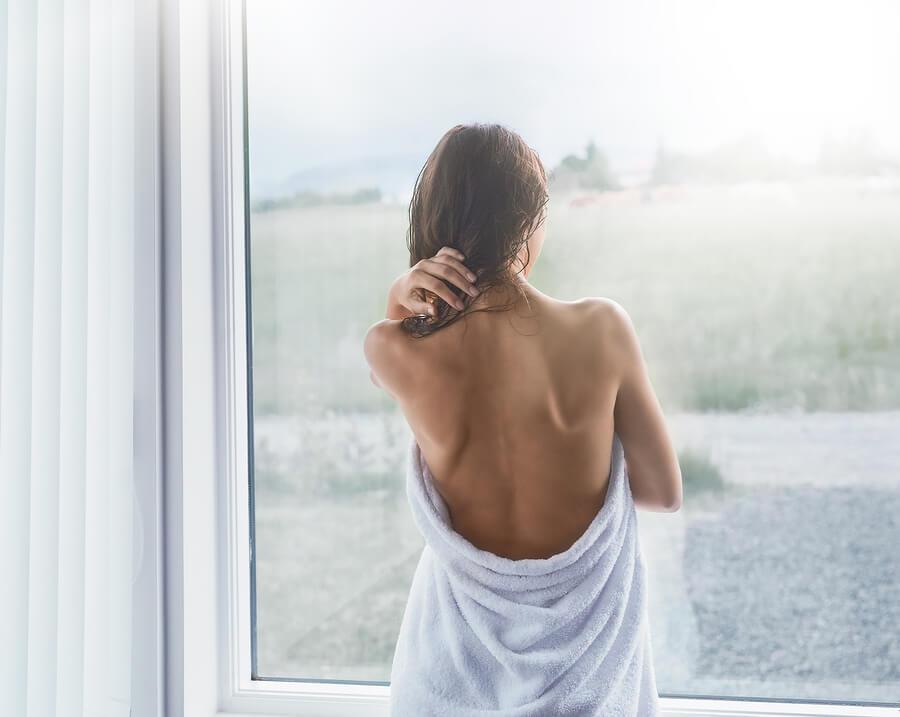 This suggestion may seem basic, but washing your windows and glass doors thoroughly – inside and out – will ensure the maximum sunlight will filter through the glass to shine brightly throughout your living space. Don't think there's much dirt on your windows? Just look at the cloth you used to clean it. Now you're probably wondering how any light came through at all, right?
Lighter Window Treatments
Heavy, brocade draperies are out and light, airy sheers are in. Remember your grandmother's old homestead with draperies so dense you couldn't tell if it was day or night? Window treatments have changed dramatically over the years to follow more simplistic trends.
It's time to take down those Roman shades that block sunlight even when they're open, and let the daylight in. Select sheer draperies in a single panel so you pull the back to enjoy the beautiful view outside. Blinds are another popular option as they allow you to control the amount of light you want and a twist of the wand lets you angle them any way you want.
Interested in ways to increase natural light in your home?
Or maybe you need our help with this?
Add Skylights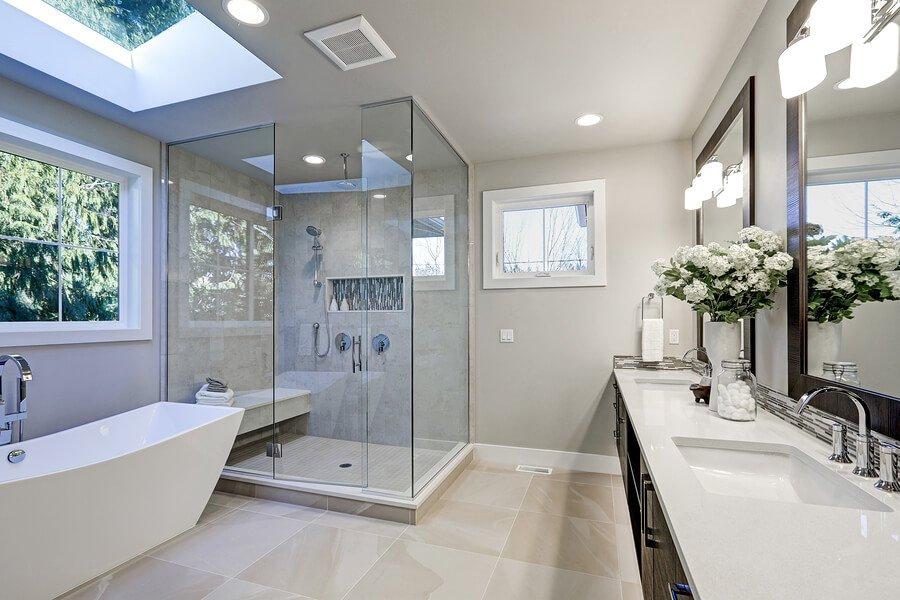 Skylights are a unique and effective way to bring light into your home. They come in a variety of sizes and configurations and are often used in high-traffic spaces like bathrooms and family rooms. This is definitely a project you'll want a professional to handle for you as you'll need to cut a hole in the roof, site-build a skylight well and then install the skylight to fit perfectly without leaking. Skylights are the ultimate "light magnet" and not only let in sunlight, but a full moon might even save a little on your hydro bill.
Install Solar Tubes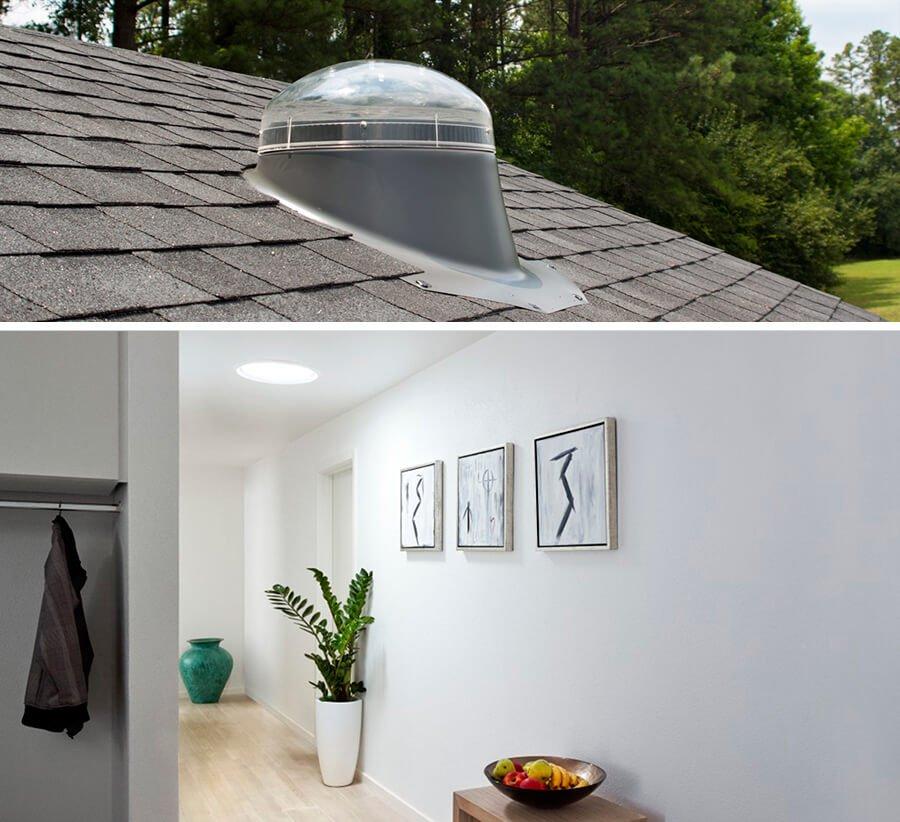 Photo courtesy of VELUX SUN TUNNEL™ Rigid Skylights
Don't have a single-story roof that could accommodate a skylight? Never fear – install a solar tube. These ingenious, twisty, reflective pipes can travel as far as 30 feet from the roof to the ceiling and bring outside light with them. They are available in sizes from 10-inches to 14-inches in diameter and doesn't require a major remodel of drywall, paint or structure. The illumination for the smallest tube is equal to three 100-watt light bulbs. Solar tubes and skylights are great eco-friendly home improvements to brighten up places of your home where natural light is crucial, like your home office or kids reading nook. Look, Ma, no light switch!
Use Highly Reflective Backsplash Tiles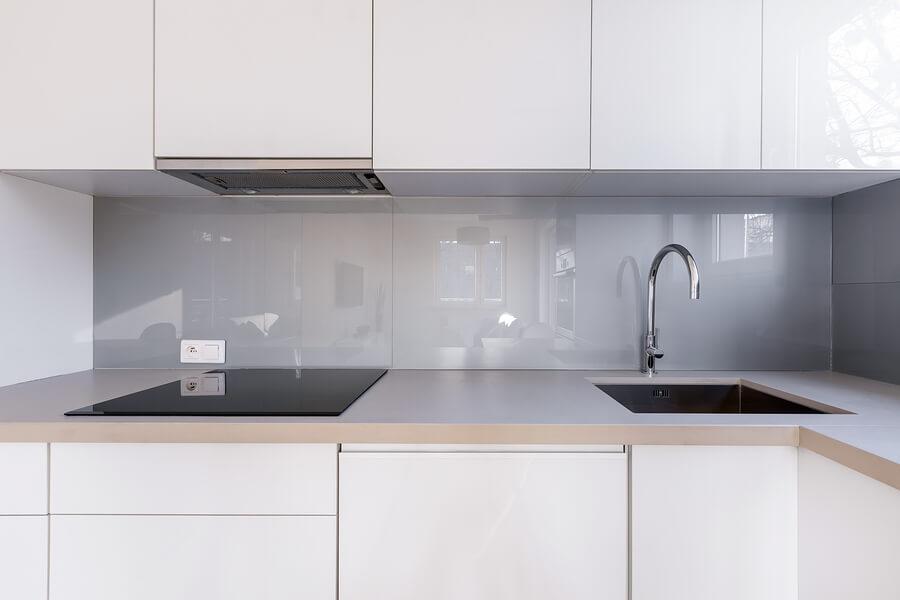 Kitchen and bathroom backsplashes are very trendy and with the endless material choices available, you'll have no trouble finding something that matches your decor. Glass tiles are an excellent alternative to ceramic tile. Recycled glass tiles are better for the environment than ceramic tiles, resist stains and mold, and their slightly transparent properties reflect as much light as mirrors.
Install high-gloss ceramic tiles like the popular subway tiles or metallic tiles for maximum reflection.
Watch Your Feet
You may have never considered your floors to be a light source but choose a wood, ceramic or stone floor with a polished finish to obtain the most reflection. Keep your colour selections to light shades or neutral tones, and you're going to need sunglasses inside.
In rooms where carpeting is the best choice, select light, neutral colours to help bathe the room in warm, natural light.
Trim Trees and Shrubs Outside Windows and Doors
Landscaping and trees outside your home enhance the look and create an attractive curb appeal. Of course, as the greenery outside grows, the light inside lessens. It's time to trim tree branches, shrubs and climbing vines that are blocking windows or doors. Consider replacing overgrown plants with low-lying perennials for flowering annuals to keep an unobstructed view and natural light pouring in.
We may often take our natural resources like sunlight for granted; but if we make a conscious effort to incorporate it into our homes, we'll improve our health, spirit, budget and quality of life.