As the renovation season is ramping up, many homeowners in Edmonton are beginning to plan what projects they will undertake this year. With the Government of Alberta Residential Retail efficiency incentive coming this spring, 2017 seems to be the perfect time to undertake a project you've been thinking about.
As we get a lot of questions regarding window replacement in Edmonton, we thought we would answer some for homeowners wondering where to start their project, and hopefully, recommend some local companies you should consider getting a quote from.
When looking for the right window company, every homeowner will be looking for different things based on the condition of their old windows and their budget. But regardless of what you are looking for you will want a window company that provides a quality product, performs good installation, and offers a warranty that reflects the quality of the product and workmanship.
How to get energy-efficient windows in Edmonton?
Before you begin narrowing down the list of window companies you should get a quote from, it's good to have an understanding of which windows can be considered efficient for the Edmonton and Alberta climate.
One way of ensuring you buy good quality windows for your climate is by choosing units that have been rated by Energy Star. In Canada, Energy Star recognizes three unique climate zones, and rates window performance with those zones in mind.
In order to be meet Energy Star climate zone requirements in Edmonton, windows must have a minimum energy rating (ER) of 29 or maximum U-factor of 1.40
Another way you can make sure new windows are suitable for your climate is by purchasing windows that have been CSA certified. Energy Star and CSA rely on similar performance requirements to certify and rate the windows. The benefit for you as a customer is that all this information is publicly available, so you can see exact performance numbers for different companies.

Check out all the Energy Star rated companies on this Natural Resources Canada website.

See all the CSA certified companies and their performance ratings on the CSA website.
With few exceptions, most companies that are Energy Star rated will also be CSA certified. If you are really going for a window replacement that will make your home more comfortable and efficient, consider having these certifications as a must for any company you decide to get a quote from. While windows that are not certified may be significantly cheaper, they can also become an outright waste of money after a couple of years.
Although,
With that in mind here is our list of Edmonton window companies that you should consider for your windows replacement project:
All Weather Windows Edmonton
Homestars: 86%
BBB: A+
All Weather Windows is one of the biggest window companies in Canada and is based out of Edmonton. They specialize in aluminum clad PVC and full vinyl windows. They also manufacture and supply entry, garden, and patio doors. All Weather Windows do their own installations. Compared to other window companies in Edmonton, All Weather's prices usually fall into the medium range.
The company offers a 25-year warranty on vinyl extrusions, a 20-year comprehensive transferable warranty on their sealed units and a 5-year warranty on installation labour. You can find their full warranty package information in this guide.
One area a lot of big window companies in Canada seem to struggle, is in the quality of their post-installation service. Most of the negative complaints and online reviews about All Weather Windows are about poor communication from the company and having to wait a long time to receive any service. Because bigger window manufacturers have a higher volume of sales they also have a bigger backlog of service requests to be processed. Shopping for windows in Edmonton might make it easier to get timely service from All Weather, as the company's head office and manufacturing plant are located in the city.
Sunrise Windows Edmonton
Homestars: 67%
BBB: A+
Sunrise has been on the Edmonton window replacement scene for 15 years. They offer all standard window styles in vinyl. They offer a range of vinyl windows and entrance doors. Compared to other companies on this list, Sunrise is in the lower range when it comes to pricing. It is also important to note here, that unlike other companies on this list, Sunrise doesn't manufacture their own sealed units, but purchases them pre-made. Companies like All Weather, Polar, and Ecoline purchase glass and then assemble and manufacture their own sealed units.
Perhaps because of this, Sunrise has slightly worse warranties on their insulated glass units than other companies. For example, issues like pressure cracks are only covered for 90 days, compared to 1-2 years from other companies. You can see all the details of Sunrise's warranty here.
Durabuilt Windows and Doors
Homestars: 72%
BBB: A+
Durabuilt is one of Alberta's biggest window and door manufacturers. The company has been in the province since 1988 and manufactures their window and door products in Edmonton. Durabuilt carries all standard vinyl window styles, as well as choices in hybrid windows, tilt-and-turn windows, and entry, garden, and sliding patio doors. Compared to other companies on this list, Durabuilt is at the medium-high end of the price range.
Durabuilt offers a 25-year warranty on vinyl extrusions, 20-year warranty on glass sealed units, and two years limited warranty on labour. See their full window and door warranty in the links.
One of the common problems outlined in the BBB complaints filed against Durabuilt is the lack of follow up with customers from the head office. Several customers who had issues with their order have expressed their frustration over having to repeatedly track down the project consultants and people from the head office in order for their problems to be resolved.
Ecoline Windows
Homestars: 91%
BBB: A
Get a Free Quote On Windows in Edmonton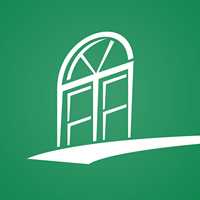 Ecoline Windows Edmonton is BBB accredited business, has been working in Edmonton for 16 years. We specialize in vinyl windows for the replacement market and carry all common window styles. Our windows can be manufactured in a double or triple pane and in a variety of common colours, or a custom shade of your choice. Compared to other companies on this list, Ecoline Windows is in the medium price range.
Our vinyl extrusions are under warranty for 25 years, insulated glass units for 25 years, and our labour warranty is 5 years on problems related to the installation of the window.
At Ecoline Windows we understand that every homeowner's needs are unique, we developed a simplified full-service approach for each project. First, you will work directly with a Product Consultant to assess your particular needs and ensure that you get the right solution for your home. Next, our trained in-house installation staff will install your new windows. Once complete, the windows are inspected by a supervisor for product quality, proper installation and that your home is left neat and clean. Lastly, our Customer Service Technicians are available to address any needs or questions you may have, in person or over the phone.
Polar Windows
Homestars: 72%
BBB: A+
Polar Windows (formerly Polar Ray-O-Max) has been manufacturing and selling window and door products since 1976.  Although Polar is one of the bigger window manufacturers in Western Canada, they have their own sales representatives and work directly with customers. The company carries all standard window types in over 18 different colours. Compared to other companies on this list, Polar Windows is towards the higher end of the price range.
Overall, Polar has good reviews on Homestars and a high BBB rating. The negative reviews are mostly from miscommunications and lack of follow up regarding the order from the head office. Recent negative reviews also bring into question the quality of product and how the company performs installations. Pay special attention if you're interested in getting doors from Polar as several customers in the last year, mentioned issues with this product. You should consider this company when lining up appointments for your window consultation.
Conclusion:
As we mentioned above, to truly get good windows and doors, you should shop for products that are Energy Star Rated and CSA certified. All the companies on this list can manufacture certified windows that will match the Edmonton climate zone requirements. But most of the problems with these companies surface in the customer service and post-installation service aspect. If you are considering a specific company, see some common things past clients complained about and bring it up at your quote appointment. Good window companies do their best to learn from mistakes, bad ones don't care enough to not repeat them again.
Check out these window replacement articles:
Find out how much windows and doors in Edmonton cost
See our full line of replacement window styles
Learn some questions to ask at your window quote appointment
Request A FREE Quote On Windows in Edmonton
Find Best Window Companies in Your City:
Talk to our experts in your city: