Patio Doors In Vancouver: What To Know Before You Buy
Welcome more daylight into your home with our sliding patio doors. With many years of installation experience and a wide range of design options, Ecoline will offer you the best patio door replacement deals in Vancouver.
1. Get a FREE QUOTE and we will bring SAMPLES to your home.
2. We will call you back during WORKING DAY
3. We guarantee Direct Price and Warranty from Manufacturer
or
Jun 24, 2022
Nov 30, 2022
When summer comes, everyone wants to get closer to nature: enjoy the sun, lots of greenery around, fresh air, and warmth. Vancouver residents don't have to go far in order to bring the outdoor inside – sliding glass patio doors fit the bill perfectly. Patio doors will help you easily connect your inner living space with the outside world. They allow you to fill your home with abundant daylight, enjoy scenic views, and provide a convenient entry to your patio.

If you're looking for the Energy Star rated sliding patio doors in Vancouver or want to replace windows, look no further than Ecoline! Make the most of your outdoor space with our units. From standard two-panel to mechanically complex folding patio doors, we provide the largest selection of units for our customers in Vancouver. Discover the colours, styles, and options Ecoline has available and make your best choice.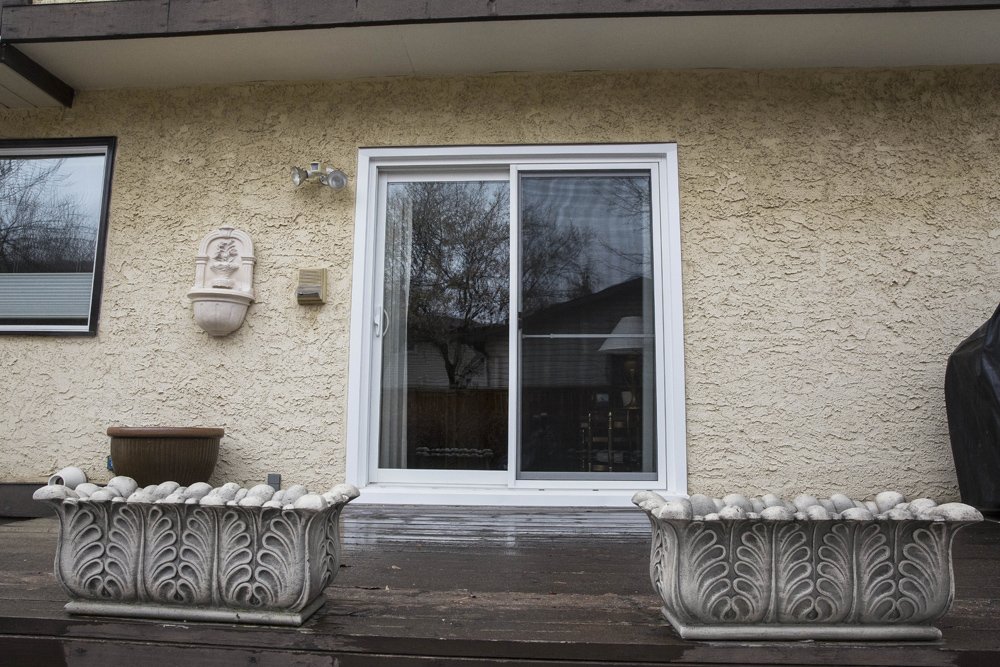 Types Of Patio Doors We Sell In Vancouver
Custom patio doors from Ecoline in Vancouver, BC may be the perfect option if you want convenience, functionality, and a stylish look. But before you start shopping, make sure you understand the basics.
The term "patio doors", although evolved to cover all types of doors that lead to your garden or patio, has traditionally meant sliding doors. Strongly designed, they aim to be space and energy-efficient and provide you with easy access to the outside. Patio doors open with sliding panels that move along the track to one side or another.
In Vancouver, we offer homeowners the following types of sliding doors: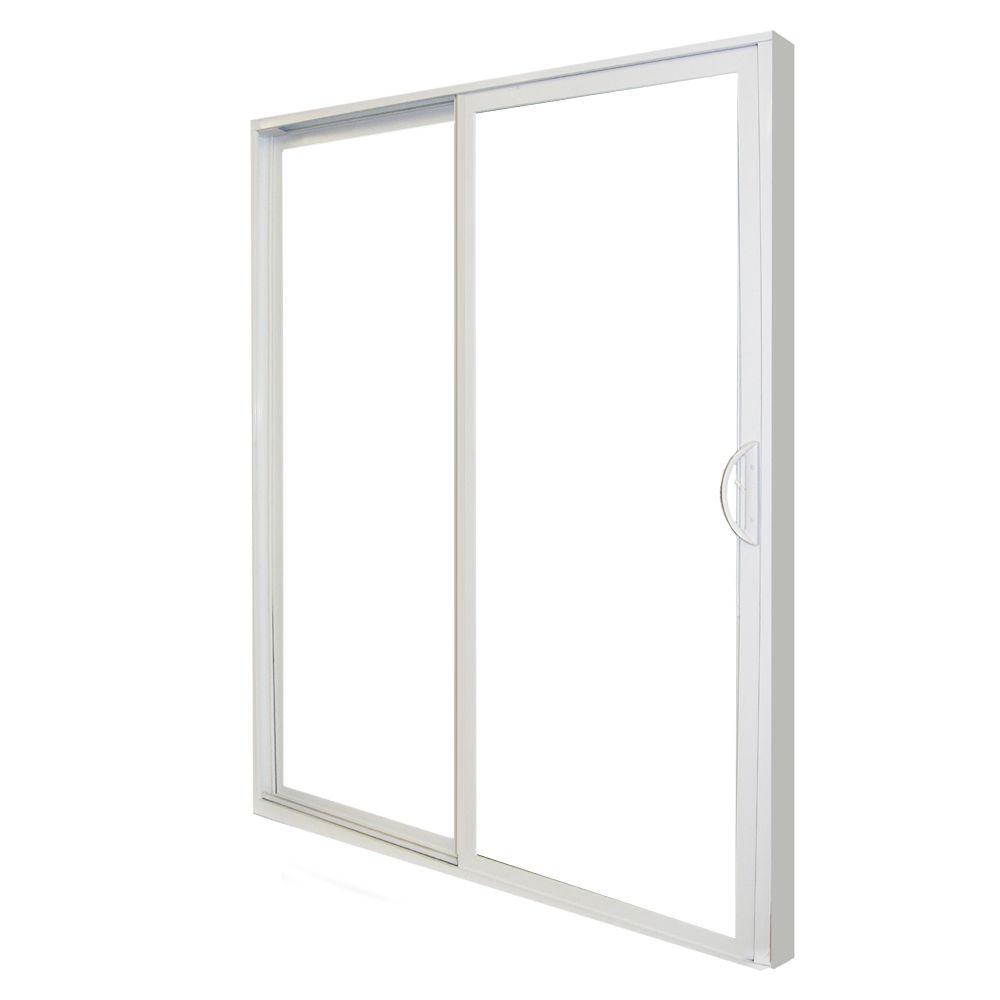 Being the simplest configuration available, two-panel sliding patio doors provide smooth and reliable operation as well as a sleek design. These units are made from two panels, one of which slides along the track while the other remains stationary. 2-panel patio doors are a good choice to make the most of your limited space – they don't create an obstacle when opening and don't take up much space on the wall.
A 3-panel sliding patio door creates a bigger opening allowing even more daylight to come in. Such units are designed to have one moving panel and two fixed ones. Homeowners are welcome to decide which panel to make sliding and which to leave stationary.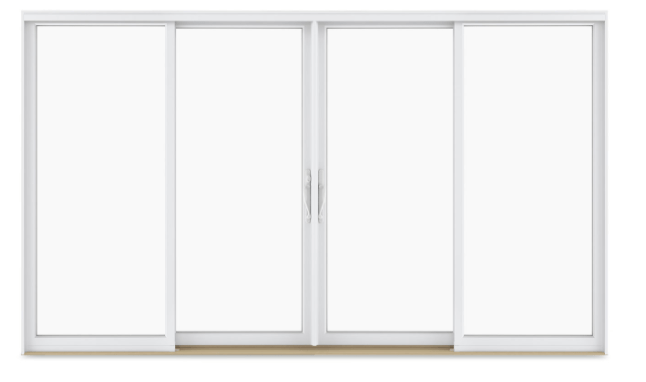 If you want to visually expand your interior space and fill it with natural light as much as possible, choose a 4-panel patio door. Such units are usually large and take up a lot of wall space, as they have as many as four glass panels: two operating and two fixed. Center panels slide apart to create a wide opening.
Folding doors can be made of three to eight panels. They differ from ordinary sliding doors in the principle of their operation: their panels don't just slide along the track but fold similar to an accordion. Multiple panels of bifold doors will give the impression that your patio is an extension of your house. Such units are always an eye-catching addition to your home design.
Our patio door models are suitable for any standard or custom size opening up to 12′ wide. Also, we equip every patio door we sell in Vancouver with a sliding screen in order to ensure excellent ventilation.
How Much Do Patio Doors Cost?
Patio door prices largely depend on the following factors:
number of panels
the final size of the unit
door type
materials for manufacturing
additional work (e.g. enlargement of an existing opening)
customization
To find out the cost of your project, you can use our online door cost estimator or request a free quote from us.
Interested in this topic?
Or maybe you need our help with this?
Even if installing new patio doors is expensive in the beginning, it will help you cut costs down the road. Ecoline's glass patio doors are extremely durable, they can last up to 20-25 years without the need for major maintenance and repair. They let in good airflow and plenty of daylight, which will help you save on your electricity bills. In addition, our units are quite energy-efficient. Double-glazed sliding patio doors come as standard and you can opt for triple glazing as well as LoE coating to enhance their energy efficiency.
5 Reasons To Choose Ecoline's Patio Doors
User-friendly design – while traditional doors need some extra space for opening, swinging inward or outward, patio doors deal with this issue and are perfect for restricted spaces. They offer smooth operation that doesn't require any effort.
Appealing aesthetics – an elegant and simple design of glass units deepens the impression of luxury and elegance. Sliding patio doors are a good match for homes in contemporary style. You may style them to your liking by choosing frame colours, glass texture, fittings, etc.
Lots of daylight – thanks to the huge glazing area, patio doors let in a lot of natural light, making your room brighter and cozier.
An outstanding view – large glass panels provide a clear, unobstructed view of the outdoors.
Energy efficiency – we ensure the energy efficiency of our units with your choice of double or triple glazing, LoE coatings, and excellent sealing.
Patio Doors Customization Solutions
Our units have come a long way to meet all the needs of our customers. You can customize your patio doors to make them perfectly complement your home design. Choose your options and make a design statement with your new patio doors.
Colour Options
We offer a large selection of designs and colour options for our units to fit perfectly into the home style. Not only for patio doors, but also for exterior doors. If you want something more interesting and eye-catching than just standard White or Black patio doors, take a look at such options as Commercial brown, Chestnut Brown, Sable, Slate Grey, Cream colours, and more. With our wide range of standard exterior colours, paint-to-order, and colour matching programs, you can easily find the perfect solution.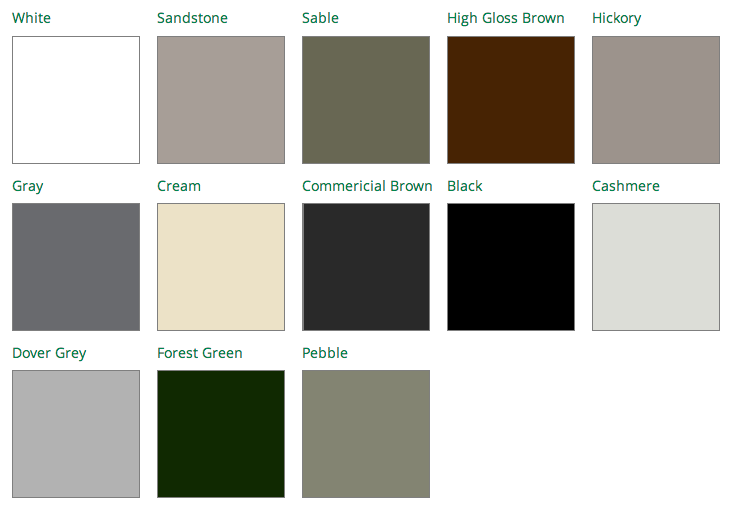 Finishing Options
Details matter. This is what can make your doors look the most harmonious in both the interior and exterior and brings the whole design of the house together. Our hardware finishes are available in five basic options: white, black, antique brass, brushed nickel, and faux orb, which are easy to match with all the main colours of the frame.
Door Hardware and Locking Systems
To enhance the safety and security of your home, we offer a variety of locking options including:
Guardian Locks
Two-Position Kick Lock
Folding Security Bar
On top of that, all our units are equipped with a contemporary-styled, easy-to-operate handle, the colour of which you're free to choose.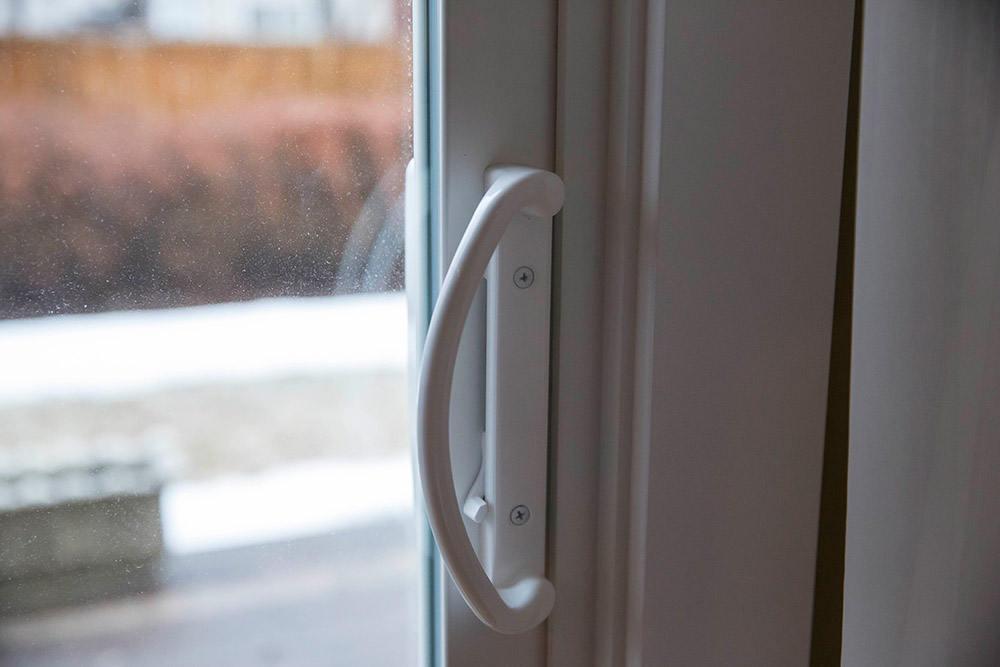 Glass Options
We've introduced a special technology called a privacy glass feature to provide you with a beautiful view of the outside while eliminating the opportunity for someone to look inside. There are the following glass designs to choose from: Super Grey, Silvet, Glue Chip, Frosted, Delta Frosted, Chinchilla, and Acid Etched. Enhance your privacy level and make your door style unique.
Grilles Options
You have the option to add various grilles to your glass patio doors – decorative strips to visually divide the glass sheet into smaller parts. It's an easy way to add elegance and compliment your desired look. We offer grills that can be placed both on the inside and the outside of the door.
Blinds for patio doors
Is your patio on the sunny side? Are you looking for a way to control the amount of sunlight on hot days? Blinds for patio doors are the very thing you need. Select their style, colours, and size to customize your blinds. When chosen wisely, they will add a lot of style to your home.
Patio Door Installation
Glass patio doors can ultimately improve the look and feel of your house. But just choosing and buying an appropriate unit is only half the battle. The correct patio door replacement in compliance with all requirements is an important condition that will ensure the aesthetic appearance. At the slightest misalignment due to size mismatch or installation error, both aesthetics and functionality will be lost.
It is worth emphasizing that self-installation, although it can be successful, will require a lot of attention, effort, and certain skills. Installation by specialists will give a guaranteed result without any effort on your part. If you're not confident in your skills, entrust your project to our professional installers. This will allow you to avoid double work in case of an error.
More recommendations from our:
FAQ
How much do sliding doors cost in Vancouver?
The final cost of the unit depends on several factors: its type, its size, custom features, the need for additional work such as expanding the opening, and so on. To find out the approximate cost of sliding patio doors, use our online cost estimator. You can also request a free quote from us providing your project details.
What is cheaper: Sliding or French doors?
Sliding doors tend to be more affordable compared to French doors, but the cost of any unit can vary greatly depending on the features and options you select. To find out the approximate cost of your project, use our online cost estimator or request a free quote from us.
What type of patio doors is most energy efficient?
The patio doors we manufacture are double glazed as standard. In order to maximize their energy efficiency, you may opt for triple glazing and equip glass panels with LoE coating, which reflects outgoing heat back into the room.