When it comes to choosing replacement windows for your home, you often have a choice of products that match different budgets. There are two main types of windows: crank and sliding. Crank windows are more expensive but are also more efficient. Slider windows are cheaper but don't have the same efficiency performance as crank windows. We'll explain why in this post.
There are two main types of crank windows: casement and awning. Today we'll discuss why casement windows are the best window you can get for comfort, efficiency, and performance.
Casement windows open vertically, like a door, and are ideal for tall or narrow spaces. In bigger openings, casements are often combined with picture windows to provide an opening and allow for airflow control. Operable casement windows can be customized to open one way or the other, for a perfect fit in your home.
Learn more about casement window features and functions in this video:
Crank vs. Sliding: Why Casement Windows Are Better
So why are casement windows worth paying extra for? Check out this video:
The biggest difference between crank and sliding windows is in how these windows open. Because casements open away from the frame, the perimeter of the frame allows for the use of a compression seal. When the window is closed, the compression seal evenly fills the space between the moving part and the static frame of the window. The unit as a whole is airtight and doesn't leak air or lose heat. Because slider windows literally slide inside the frame, it is impossible to use compression seals in the areas where the sash sits against the frame. That's why sliding windows are not as efficient as casements.
Casement Window Features
Besides the compression seals, casement windows boast several great features that make them a superior choice for any replacement. Check out the video below:
A great design feature in casement windows is the multi-point lock. By locking the window in several points at once, the window is allowed to sit more evenly against the compression seal, helping with its efficiency and performance. It also acts as a detriment to break-ins. When closed, casement windows can't be pried or pulled open from the outside.
Another great feature present in casement windows is the fold-down handle and the crank mechanism. One thing that homeowners rarely consider is the weight of their new windows. But because new windows often have 2 or 3 panes of glass, the sashes in which these panels sit can get quite heavy. To open or close a slider you window you literally have to shift the weight of the whole sash from one side to the other. Not so with casements. The crank mechanism significantly reduces the amount of force required to open the window from inside. That's why crank windows, in general, are recommended over counter-tops or in places where it is difficult to approach the window to open in.
Can Casement Windows Be Used For Egress?
Because you generally require the most comfort and efficiency in the home, in your bedroom, casement windows are ideal for those applications. But another thing that is required in all bedroom windows, is that they can be used as an exit in the event of an emergency. That's why the window has to be of a certain minimum size, and not have window components interfere or obstruct the way.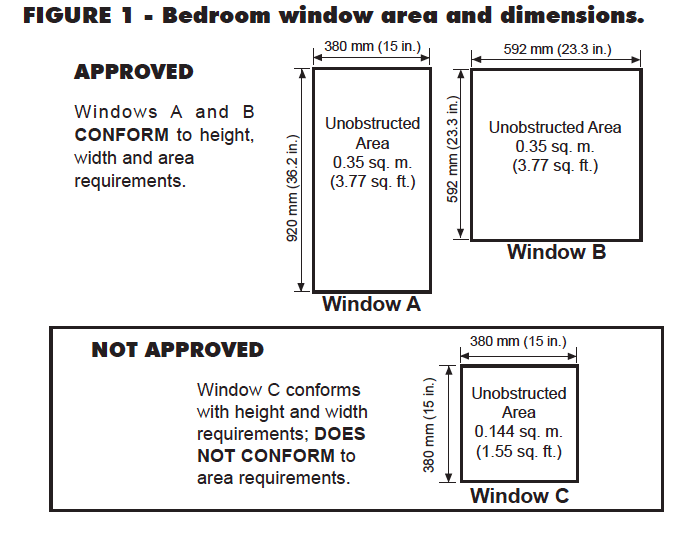 Casement windows can be manufactured with a sash that opens to 90 degrees and allows for an easy exit in case of a fire or an extreme situation.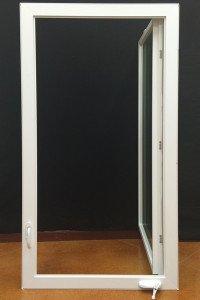 A 90 degree hinge also allows for easy cleaning and maintenance of your window sashes from the inside.
At Ecoline Windows, we offer some of the highest performance casement windows on the Canadian market. All our windows are ENERGY STAR rated and NAFS tested, so you know that you're getting a quality product. Our windows can be manufactured for any climate zone in Canada, so your home feels comfortable in the coldest winters and hottest summers.
Learn everything you need to know about replacing your windows:
Modern Windows Compared: Awning And Casement vs. Slider And Hung
One Thing You MUST Know Before Scheduling A Window Replacement Quote
Find Out The Cost of Replacement Windows