As we trek through the last legs of winter here, you might find yourself looking at your older patio doors and thinking that it`s time for an upgrade. Especially if you are encountering issues with the operation of the door, or if you are noticing leaks and excessive condensation on the panes.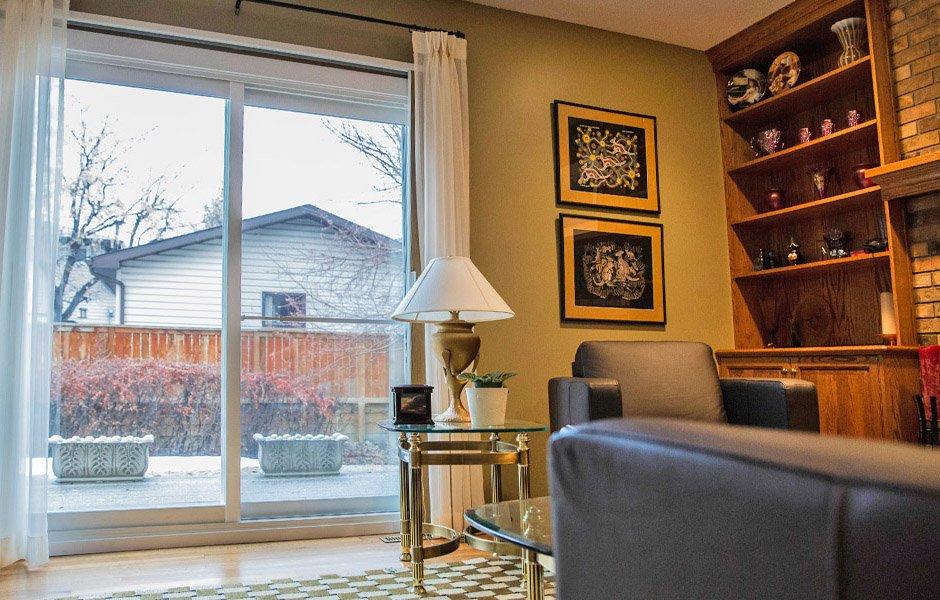 A proper patio door will add to your home by allowing you barrier-free access to your deck, backyard, patio, or just the outside in general. They also give you unobstructed views of the outdoors, and will keep your house insulated when properly installed.
You might be wondering what kind of options there are that are available to you. When choosing doors for your patio you can go with the traditional sliding glass doors, or perhaps you want to opt for swinging–or french doors to add a bit of style and aesthetic to your home. No matter what options you choose, make sure to do your research before making a final decision to make sure you are getting the door that you want. Work with the company that you decide on to make sure your door is customized based on your desires.
While you`re looking at embarking on a renovation project to update your patio doors, you might find yourself looking at your older windows and wishing they would look just as nice as your new doors to match. Talk to the company you want for your doors and see if they can help you update to modern windows. If they are a windows and doors company they will likely have options for you to update to. From triple glazed windows, to hung and casement windows, they can help you make sure your home update runs smoothly and ends with the result of your home looking and feeling the way that makes you happy.
Check out these window replacement articles:
Find Out The Cost of Replacement Windows
One Thing You MUST Know Before Scheduling A Window Replacement Quote
How To Compare Replacement Windows