Whether it is a window company, or any other type of home renovation business, a lot of homeowners are very mistrusting when it comes to finding someone to complete a project.
But is this lack of trust baseless?
Let's just say that for every customer approaching a window replacement with skepticism, there is one that happily takes whatever the salesman feeds them. Because window salesmen sometimes have been in the business for over twenty years and homeowners know very little about windows until it is time to replace them, a lot of the time window contracts get sold on false assurances, white lies, and outright misinformation.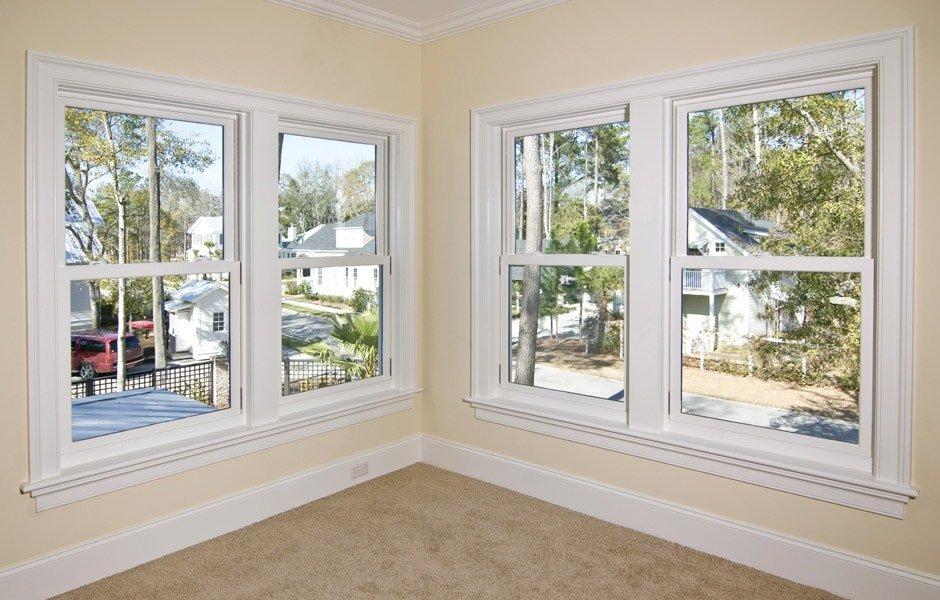 In our previous post we highlighted some price scams shady window companies pull off to get the contract, but really that is just the tip of the iceberg. In reality window companies often use numerous ploys together to make their company sound appealing. It is part of the job in a sense, after all, very few things in our competitive market sell themselves. But sales tactics and approaches can often be forgiven with one exception: as long as the project consultant doesn't lie to you. Trustworthy window companies simply don't do that, even if their price of windows is higher than the competitor. Because in window replacement as in any other business, lying to a customer is only done to make more money from them.
So how do you avoid getting scammed by a local window company? Very simple. Do your research. On the Internet you can find a plethora of information about the window company, quality of their windows and installation, and even previous customer experiences. But more importantly, familiarize yourself with the window replacement process so you know exactly what is true and what is a lie at your window quote appointment.
Today we'll look at some product quality scams that window companies employ, to get your business.
1. Installing lower quality windows than sold
This is one of the more common and difficult to recognize scams unless you know about windows. Because most companies or suppliers may sell a variety of window types in the same style, it is very easy to replace one with the other. Salesmen may insist that you need the highest quality windows during your quote appointment. That may or may not be true, depending on where exactly you live. But after charging your for the premium option, the company will deliver unmarked windows for your installation and will tell you that they are exactly as you ordered.How to prevent this from happening? Consider companies that sell Energy Star rated windows. An Energy Star rating not only ensures the windows meet standard performance requirements. A big advantage of Energy Star and CSA approved windows is that each unit comes with labeling specifying the model type, manufacturer, and that window's specific performance numbers.
2. Wrong samples at the window quote appointment

This tactic is pretty straightforward. If you know what to look for in identifying the quality of the window. But, because the salesman assumes that you probably don't, chances are they will bring the most tricked-out sample window. Most often these samples will have additional features that cost extra. A salesman will then either use that sample to justify their high price, or use it as an advantage to undersell the competition, as in "look at all the additional features you get with us for the same price." The result is the same here, you end up with a sedan for the price of a convertible.How to avoid this window company scam? Do your research about the windows.
If the deal is too good to be true, it probably is. Be sure to specify with the project consultant which features come standard with the window and which are offered at additional cost. All additional window features are useful but not all are absolutely necessary. You will probably be fine if your vinyl frames don't have something like ETI foam, but Low-E coatings on glazings are a perfect add-on for windows in Canada.
3. Lies about window performance

Shady window companies only care about making money. Often their salespeople make bigger commission by selling lower quality product. By selling cheaper windows the company keeps their operational costs low, the project consultants make their money, and everyone is happy. Except the client. Because they just bought bad windows on a lie. And the worst part, when these windows begin to fall apart and leak five to ten years down the road, the shady window company will probably won't even be there to warranty or service them.Anytime you hear salesmen say their windows are "better" than a competitor's, ask for proof. If the salesman truly knows what they are talking about they should provide you with numbers, performance tests, and ratings, not generic answers like "because they are triple pane."
It's easy to see that when it comes to replacing windows in your home, your experience greatly depends on the company you go with. But most homeowners don't understand that choosing that company is their part of the job. Too many customers are too happy by giving their money to a company with the cheapest quote. These tend to be the same customers who write scathing reviews five years down the road when the window company they chose is giving them the runaround instead of coming out to service their windows.
Learn everything you need to know about window replacements:
Find out how much a window project should cost
See the variety of available window styles
Check out our photo gallery of finished window replacement projects