What are window casings?
Casings are the trim that goes around your window on the inside of the house. Although they don't play a part in making your window more or less efficient, window casings are an integral part of creating a specific look for the windows and doors in your house. This is also an area where you can express yourself and customize to make sure you get exactly what you imagined.
In modern custom windows casings are usually made from vinyl or wood. Because, like we mentioned, casings don't play an integral part in the performance of your windows, the choice really comes down to what kind of look you're trying to create inside your house.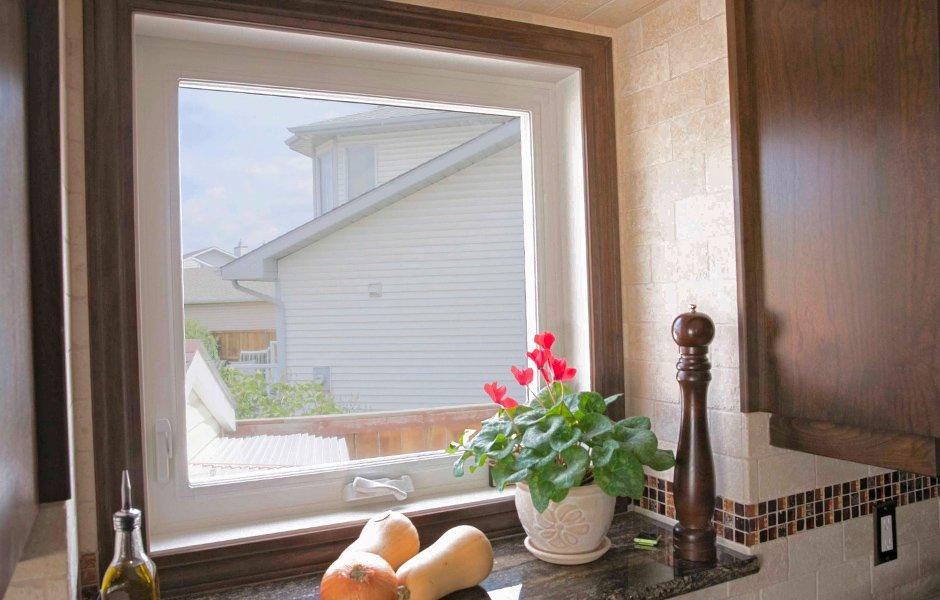 Oak window trim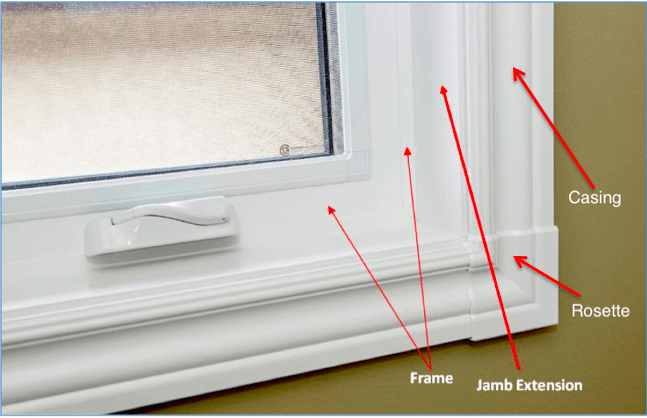 Why pick vinyl casing?
Vinyl casings are an ideal solution for a modern, complete look in your home. Vinyl is a great material because it does not deteriorate or rot with time. It will also perfectly match your new vinyl windows. There are also numerous options when it comes to selecting rosettes (trim corners), that will add a unique look to your windows. Although clean and polished, most vinyl casings tend to look similar and offer little in the way of customization for a pickier customer.
Benefits of wooden trim
If you really want your home stand out or have a specific idea for how you want your windows to complete the look, you may want to consider wooden casings. Made from a variety of materials, they can be ideal in getting exactly the look you want. Oak is a popular choice because it is easy and quick to stain. Because wooden casings can be stained or painted, and come in a variety of height and width profiles, they can be made to match your baseboards or another moulding in your house. The drawback with wooden casings is that they have a much shorter lifespan than their vinyl counterpart. As moisture levels change in your house during different seasons, the wood expands and contracts, meaning your casings may need to be changed long before it is time to change the window.
For our windows and doors installation in Winnipeg, we mostly use vinyl casing for its clean look and zero maintenance. There is no right and wrong way to choose casings for your home. It really depends on what you envision the final result of your replacement project to be. Vinyl casing is generally more durable and long-lasting while wooden casing allows you to create a custom look to make sure your new windows match your home ideally.
Check out these window replacement articles:
Find out what makes a high-efficiency window
Learn more about window prices
See our full line of vinyl window styles