Which window style is the most efficient for the harsh Saskatchewan climate? Most homeowners in Regina and the prairies rely on casement style windows when they want maximum efficiency and comfort.
At this point you may be asking what does this have to with awning windows? Very simple, casement and awning windows are actually the same window in terms of comfort, technology, and performance levels. The main difference between the two types, is that casement windows operate horizontally (the sash turns away from the window) and awning windows open vertically (the sash moves upward away from the frame).
For other window type comparisons check out:
Casement Windows In Regina
Slider Windows In Regina
What's special about awning windows?
We already mentioned that awning windows are virtually identical to casement windows in how they work and operate. Casement windows are considered the most efficient window types greatly because of the compression seal technology they utilize. Compression seals fill the space between the operable sash and frame of the window, to make an airtight unit. This eliminates any drafts and leaks, thus resulting in a much better performing window.
Slider type windows rely on fiber weatherstripping instead of compression seals. Fiber weatherstripping is not as efficient as compression seals, and the windows don't perform as well as a result.
Another great feature of awning and casement windows is the ease with which they can operated. Because these windows use crank technology, the amount of force required to open and close the window is significantly smaller than with sliding windows where you have to physically move the sash in order to open or close the window. This is particularly important for awning windows, as a lot of homeowners prefer to put them above sinks or kitchen counters. Because modern windows can be fairly heavy, people often complain that it is difficult to operate sliding windows.
And finally, one of the best features of awning windows, is that because of how they are designed, these windows can be open in wet weather, without letting any precipitation in. This is why they are ideal for areas like kitchens and bathrooms where good ventilation is required year-round.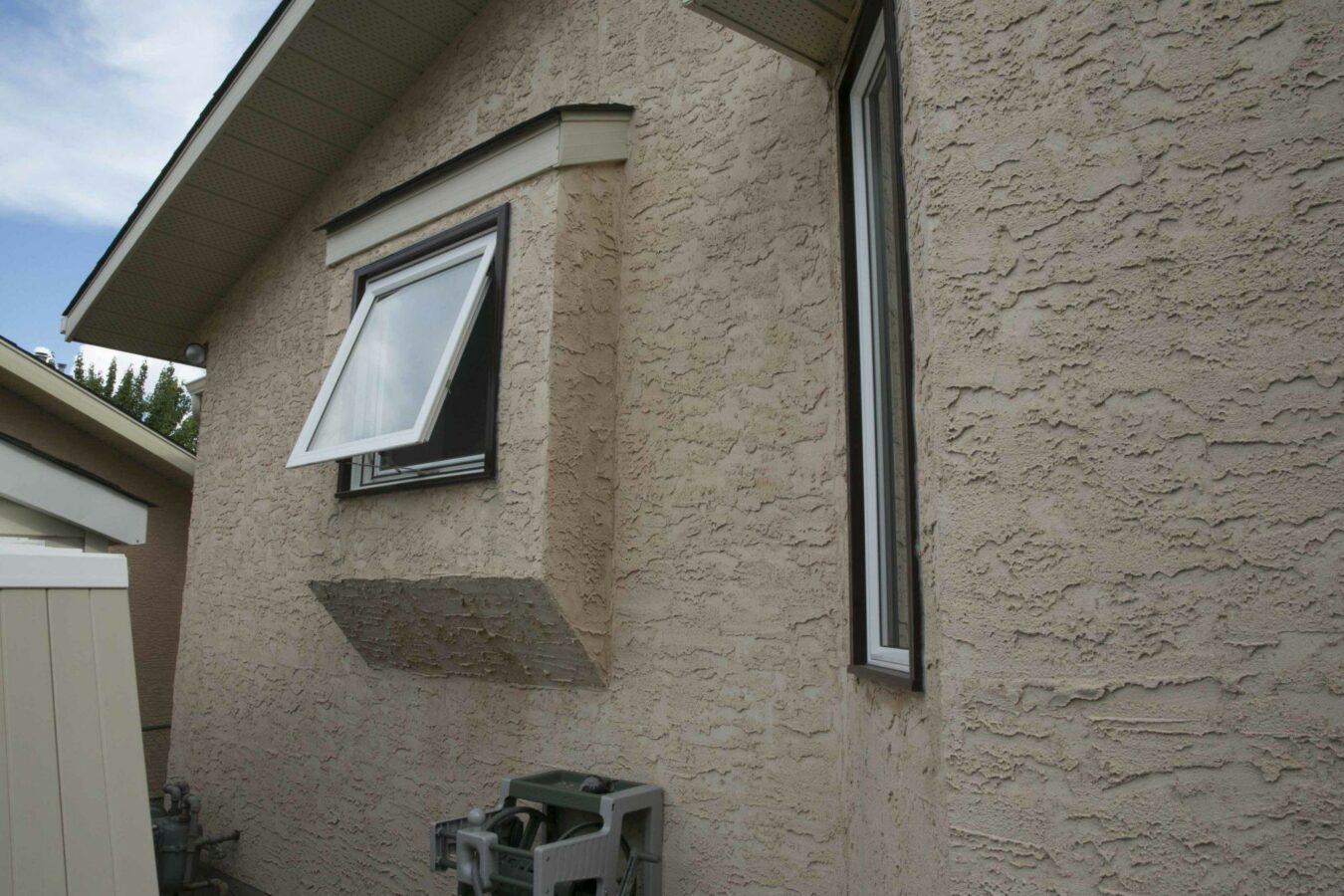 How to compare awning windows?
Regardless of the window type or style, in order to get the most out of your replacement project  all windows you consider should meet local ENERGY STAR performance requirements. ENERGY STAR rates household appliances and building products based on whether they help reduce energy consumption in your home. In Canada, ENERGY STAR has designated three specific climate zones based on weather information in those areas. Awning windows in Regina must meet climate zone 2 requirements in order to be considered efficient.
That means the window has to meet a minimum ER rating of 29 and a U-Factor of 1.40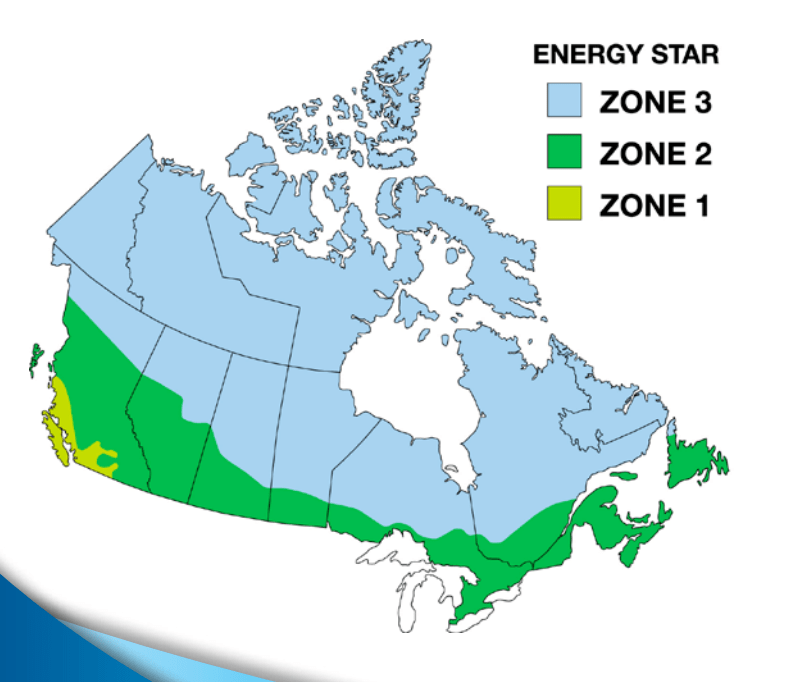 ER Ratings or U-Factor: What's more important for comparing windows?
Both of these values are crucial in determining whether any window is efficient enough for your local area. But which is a better representation? A window's ER number can be significantly improved by higher SHGC factors. U-Factor, on the other hand, measures how resistant the window is to lose heat.
[hypotext target="1″]Expand to read more[/hypotext] [hypotext id="1″]An ER number is a more encompassing measure of how a window "transfers" energy. The more heat it gains rather than loses, the more efficient a window is considered. Therefore, it is always important to look at the SHGC number to see how it plays into the window rating. Windows with higher heat gain ratings will be considered more efficient.
The U-Factor, on the other hand, assesses a window's resistance to heat loss. This is especially important to consider in Canada as we often have longer nights in the winter where it is essential for a home to retain as much of its heat as possible.[/hypotext]
We have compared awnings from the top Regina window companies: All Weather Windows, Clear View Windows and Doors, Northome Comfort Windows, Ecoline Windows, Glacier Glass, Regina Windows and Exteriors, and Sunview.
Be sure to take note of the both, the window's ER rating and it's U-Factor coefficient. Also check out the value ranges for each performance category. Often it is possible to improve the window's performance with additional features.
The ratings below are for single triple-pane awning windows, with an application of Low-E and Argon gas fills between the panes.
Not seeing a company you're interested in? Product information for all ENERGY STAR rated windows can be found on this Natural Resources Canada website.
As you can see, there are plenty of window companies in Regina and Saskatchewan that offer great performance ratings on their awning windows. Also keep in mind however, that the quality of the window is only one-half of the success of your window replacement. The other half has to do entirely with how the product is installed. A bad installation can all but nullify the performance capabilities of your expensive new windows, so be sure you pick a company that can do a great job.
To learn more about new windows check out:
Find Out The Cost of Replacement Windows
One Thing You MUST Know Before Scheduling A Window Replacement Quote
How To Pick A Window Company