We often get questions from young couples who just bought their first house.
Unless your place is brand new, there are often things that need to be fixed, and renovation projects undertaken before you can truly call your house a home.
And of course, window replacement often comes up as one of the first concerns. Custom windows can make your home more comfortable, energy efficient, and add a unique aesthetic. Very few other reno projects combine all three factors. But it is also one of the more expensive projects you can undertake, and if you don't do it right, your money can go to waste.
That's why we thought it's best to take a second and make sure you're doing the right thing when considering a window replacement.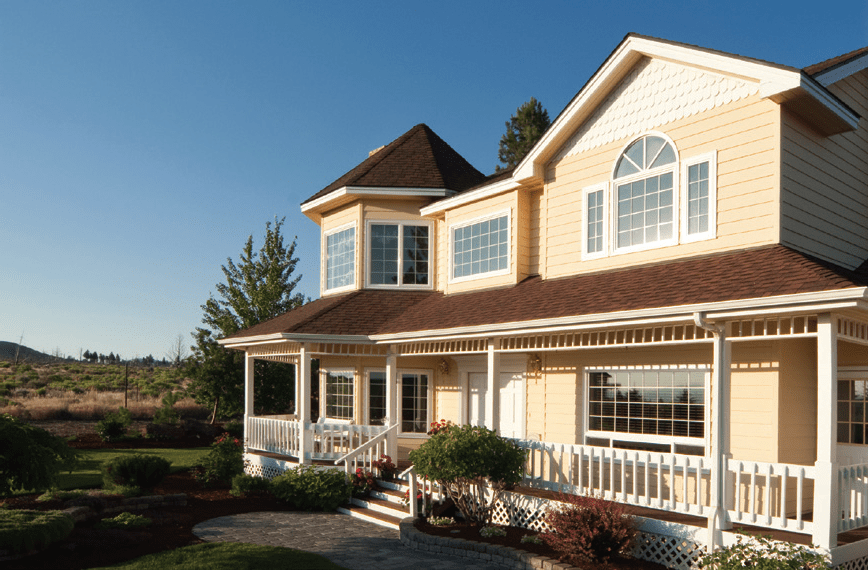 How do you know which windows need to be replaced?
Sometimes getting new windows is almost an impulse with new homeowners. They see peeling frames or cracked glass and think the window is no good. But even if some of your windows have issues, it doesn't always mean they need to be replaced.
There are window companies in Canada that will offer to evaluate your windows and tell you which ones need to go. We just make that a natural part of our consultation appointment. A good project consultant should be able to tell which windows need to be replaced, and which can be repaired or touched up. Be wary of consultants who just go along and agree when you say you want new windows for the whole house.
Another secret those other companies don't want you to know is that you can often assess your windows yourself. And you don't need to be an engineer or a municipal inspector to determine which of your windows are performing well, and which need to be replaced. There are plenty of resources online.
Even we put together a little video about the things to look out for when you're examining your windows.
The main takeaway here is that a lot of window problems don't have to result in a replacement, and often can be fixed, even by the homeowner.
Should you consider replacing windows in stages?
Inevitably, however, there will be windows in your house that drain energy. Rotten wood frames, leaks, and noticeable drafts are a sure sign that the windows are not sealed properly, or no longer function how they should.
And so you've decided on which windows have to go. You may be looking at getting 2 or 3 new ones, or you may need windows for the whole house. But as we mentioned, window replacement is one of the more expensive undertakings in your home, and budgeting a replacement is often the main concern for young couples and new homeowners.
That's why we often offer customers to do the project in stages. You can sign as many contracts as you want with a window company. If there are windows you absolutely have to get rid of, take care of those first, and get a quote for the other ones you're considering replacing. That way you can work within your budget, and know what you can expect to pay in the future. Window companies will often honor a quote from last year, as long as you haven't changed your mind on the window styles and features you want. This way you can manage your window replacement in order of necessity and don't have to splurge on getting windows in all your rooms at once.
Doing your project in stages can also give you an idea of how the company's window installers work, and whether their product is right for you. It is much easier to go with a different company when you don't like one or two windows. It's a different story after you've had the whole house done, and you don't like the end result. 
Expecting a baby? Remember about egress windows
By law, every room that is considered a bedroom in Canada, must have windows that meet fire code requirements and can be used as an exit in the event of an emergency. Your project consultant should also mention this during your quote appointment. Existing windows are usually egress compliant, but if you're looking to turn a basement into a living area, or turn an office into a bedroom, you may have to enlarge the opening of your windows. We've also written about this extensively, and you can find information on cut-outs and egress windows here.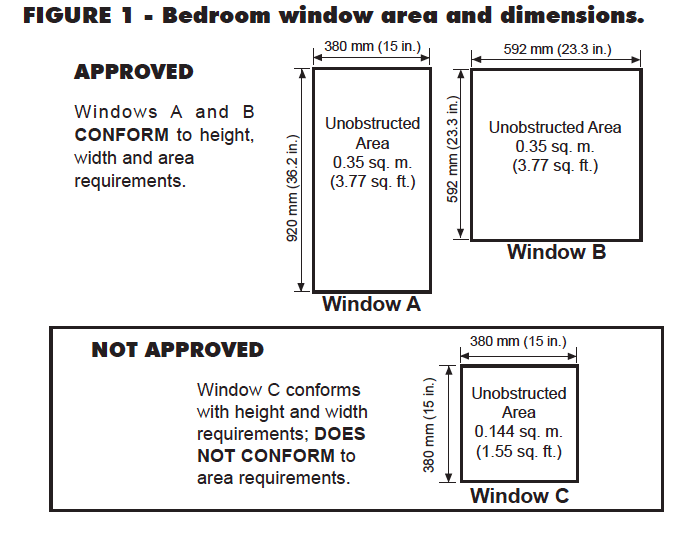 5 things you must know about replacement windows:
Window quotes are best done in person. As you're looking to get new windows you may call up some companies to get a rough price. But the replacement window cost greatly depends on the existing condition of the windows, and the structure around them. It may be frustrating when you're not given a price upfront over the phone, but taking the time and having a consultant over will result in a more accurate quote and hopefully weed out some companies that are just after your money.
 There are two main types of installations: full-frame and retrofit (insert). The two installations types are very different and depend on the condition of your windows. Find out more about installation types here.
Product quality matters, but just as important is how the windows are installed. Look for quality window installers that will ensure your windows are sealed properly and perform to their full potential.
Make sure your company is legitimate. There are plenty of window companies that are there one year and gone the next. Look for companies that are accredited by the Better Business Bureau and have a presence on Homestars.com. This will also help you see what problems other customers had with these companies.
Look for companies that have a service department. In their online reviews, most customers complain not about the quality of the product, but rather the lack of communication when there are problems with their new windows. Most window components are warranted for 10-25 years. You still want the company to exist when there are warranty concerns down the road, and not just be left with broken windows.
New homeowners often struggle with juggling window replacement with other things that have to be done around the house. And the problem isn't just about the time. Most of the time it's about budgeting several projects at the same time. But if you work with the right company, there are definitely ways to get new windows when you need them, and within your means.
Find out everything you need to know about replacement windows:
Learn how much a new window project should cost
See all of our vinyl window styles
Follow the window replacement process in our visual INFOGRAPHIC