Are there any disadvantages to bigger window companies?
Most of the time big box manufacturers work with numerous dealers, have the latest product, and offer plenty of options for all budget levels.
But one area where almost all large window companies struggle in, is following up and providing prompt warranty service. Might not seem like a big deal if your windows are installed properly.
But if you think about the fact that your windows are generally warranted for around twenty years, it is almost impossible for something not go wrong on that long of a timeline. And whether you need a new window screen ten years from now or a brand new insulated glass unit, you will still want to feel like a customer when you make that service phone call, not an afterthought.
Check out these window company reviews:
Lux Windows and Glass vs. Jeld-Wen Windows and Doors
JELD-WEN vs. All Weather Windows
JELD-WEN vs. Polar Windows
Today we look at two of the more popular and biggest window companies in Canada: Pella Windows and Doors and Jeld-Wen Windows.
Before we dive in, keep in mind that Pella does both supply and install while Jeld-Wen is only a supplier to stores and third-party dealers.
Pella Windows and Doors


Homestars: 6.2
BBB: A+ 
About
Pella windows is one of the oldest and biggest manufacturers in North America. In Canada, Pella operates in Alberta and Ontario. The company has ten manufacturing facilities, but it is important to note that they don't manufacture windows in Canada. If you're looking for Pella windows in Calgary, there is a designated showroom, as well as a couple smaller companies that carry and install their product.
Product
Pella offers three main material choices for windows. Besides vinyl and wood windows, they also offer fiberglass windows. Pella has seven different product lines to match different levels of performance, efficiency, and price. The company also manufactures and installs roller shades and between-the-pane blinds. Another interested feature that Pella offers is their "inSYNCtive" technology which allows you to control shutters and windows through a smartphone or a tablet. This is really a step into the future of home and window technology, as more and more companies are starting to offer this service.
Certifications
–ENERGY STAR rated
Warranty
Pella windows and doors offers lifetime non-transferrable warranty on their vinyl window components, and a twenty-year limited warranty on their insulated glass units. As with most companies that carry different materials and product lines, the window warranty varies between products, so be sure to look for the specific warranty for the windows you are interested in.
Reviews
Although the company has not claimed their Homestars page, there are still several reviews for Pella. Overall, people who left negative feedback were not impressed with the quality of some of Pella's product or had problems with installation mistakes. But as with all big window companies the biggest overarching problem for most Pella customers was having to play phone tag with the company when they needed service or had to have window parts reordered.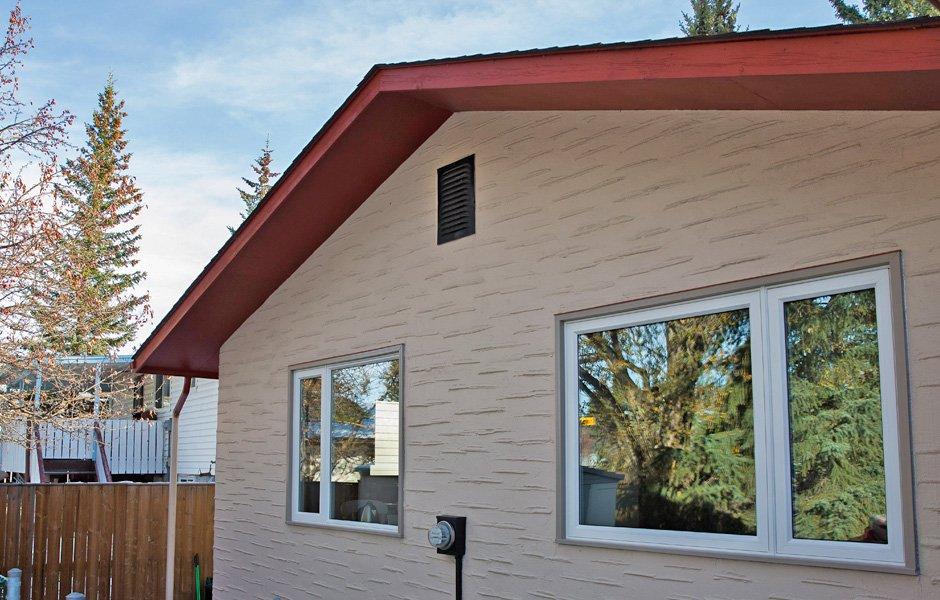 JELD-WEN


Homestars: N/A
BBB: Not Accredited
About
JELD-WEN started in the United States in 1960 and expanded into Canada in 1996. Today the company is one of the largest window and door manufacturers in the world. Jeld-Wen is a supply only company and works with numerous dealers. While you are comparing the company for the quality of the product, remember that window installation is just as important in ensuring maximum performance and efficiency in your home.
Product
The company produces all standard styles of windows in wood, aluminum-clad wood, and vinyl options. They also offer a variety of entry and patio doors. It is important to remember that JELD-WEN supplies product to numerous companies and renovation department stores like Home Depot. Regardless of the quality of Jeld-Wen's product it will be important to find a dealer or window installer that will be able to perform the installation correctly.
Certifications
Energy Star Rated
2012 Energy Star Manufacturer of The Year
Warranty
For residential windows, JELD-WEN offers a warranty of 20 years on wood and wood clad windows. Their vinyl window warranty is for as long as the homeowner owns the residence. Your warranty may not be transferable if you decide to sell your home. The company also offers a 20-year warranty on insulated triple pane glass units. They do offer several forms for after sales service, and info on filling out a warranty claim, but in most cases you will most likely have to turn to the company or dealer that sold you the windows to complete a warranty claim. This is another point of importance if you are considering JELD-WEN products: while the manufacturer may provide warranty on the hardware, make sure you figure out who is responsible for completing service that is related to potential installation problems shall they arise. Generally, Canadian window companies offer labour warranty between two and ten years. Make sure that the dealer you end up going with provides and explains labour warranty in case there are mistakes made during the installation.
Reviews
While there are some negative comments about the quality of their product online, most customers seem generally satisfied with the service they received when working directly with the company. It may be worrisome that the company doesn't have a Homestars or BBB rating, but you should be more concerned about the ratings for the dealers that carry JELD-WEN's product, as that is more likely where the problem will arise.
CONCLUSION

Both of these companies are great choices if you are considering going with a bigger manufacturer.
Pella takes the edge when it comes to product selection as their window technology seems more modern (fiberglass windows) and they are already implementing smart home solutions for remote-controlled windows and shutters.
Although Jeld-Wen doesn't have a Homestars or BBB page, the online reviews about dealing with the company are overall more positive than in Pella's case. Several Pella customers who did their window replacement in stages felt that the company has taken a turn for the worse in the last few years in terms of workmanship quality.
At Ecoline Windows, we take a different approach from big box retail window companies. Although we may not have a big range of products, we strongly stand behind the quality of our vinyl windows. We also understand the frustrations of homeowners who find it difficult to communicate with windows companies and constantly having their warranty service delayed. Our dedicated service department ensures that any concerns you have are received, addressed, and resolved in an efficient manner. Most of all, we always try to keep you informed throughout the whole process, so you don't have to guess when it comes to your project or service timelines. We may not have the scale of companies like Pella or Jeld-Wen, but having less customers in fewer areas allows us to really focus on the needs of our clients, and give every homeowner the time and attention they deserve.
Check out:
Find Out The Cost of Replacement Windows
Modern Windows Compared: Awning And Casement vs. Slider And Hung
Standard Sizes for Canadian Windows and Doors
Windows Calgary: Does Local Make A Difference?
Click Here To Get A Quote For A Full-Service Window Replacement