Most window replacement companies in Canada can be categorized into three groups: suppliers, installers, and suppliers and installers.
Obviously each type of company is suitable for different customers. Suppliers often work with different dealers or installers and vice versa. Supply and install companies focus on the full-service approach, where the manufacturing and installation of the windows is handled by one company.
Check out window company reviews:
Pella Windows and Doors vs. Jeld-Wen Windows and Doors
Lux Windows and Glass vs. Jeld-Wen Windows and Doors
JELD-WEN vs. Polar Windows
All-Weather Windows vs. Cambridge WindowsDurabuilt vs. All Weather Windows
All Weather Windows vs. Ply Gem
Today we will look at two of the more established Canadian window companies; one that only supplies windows, and one that supplies and installs.
Note: For customers in Winnipeg, All Weather Windows and JELD-WEN can both be considered suppliers, as All Weather doesn't perform their own installations in Manitoba.
JELD-WEN


Homestars: N/A
BBB: Not Accredited
About
JELD-WEN started as a millwork plant in 1960 and expanded into Canada in 1996. Today the company is one of the largest window and door manufacturers in the world. For customers looking for local Winnipeg windows, there is an additional convenience as JELD-WEN has a manufacturing facility, design centre, and their Canadian head office in the city.
Product
JELD-WEN manufactures all standard styles of windows in wood, aluminum-clad wood, and vinyl options. The company also offers a variety of entry and patio doors. It is important to remember that JELD-WEN supplies product to numerous companies and renovation department stores like Home Depot. Regardless of the quality of Jeld-Wen's product it will be important to find a dealer or window installer that will be able to perform the job properly. Remember, your windows can only be fully energy efficient if they are installed correctly.
Certifications
Energy Star Rated
2012 Energy Star Manufacturer of The Year
Warranty
For residential windows, JELD-WEN offers a warranty of 20 years on wood and wood clad windows. Their vinyl window warranty is for as long as the homeowner owns the residence. Your warranty may not be transferable if you decide to sell your home. The company also offers a 20-year warranty on insulated triple pane glass units. They do offer several forms for after sales service, and info on filling out a warranty claim, but in most cases you will most likely have to turn to the company or dealer that sold you the windows to complete a warranty claim.
This is another point of importance if you are considering JELD-WEN products: while the manufacturer may provide warranty on the hardware, make sure you figure out who is responsible for completing service that is related to potential installation problems shall they arise. Generally, Canadian window companies offer labour warranty between two and ten years. Make sure that the dealer you end up going with provides and explains labour warranty in case there are mistakes made during the installation.
While there are some negative reviews about the quality of their product online, most customers seem generally satisfied with the service they received directly from the company. It may be worrisome that the company doesn't have a direct Homestars or BBB rating, but you should be more concerned about the ratings for the dealers that carry JELD-WEN's product. There you will find information on how the customers liked the product, and whether the specific dealer or installer's work is satisfactory.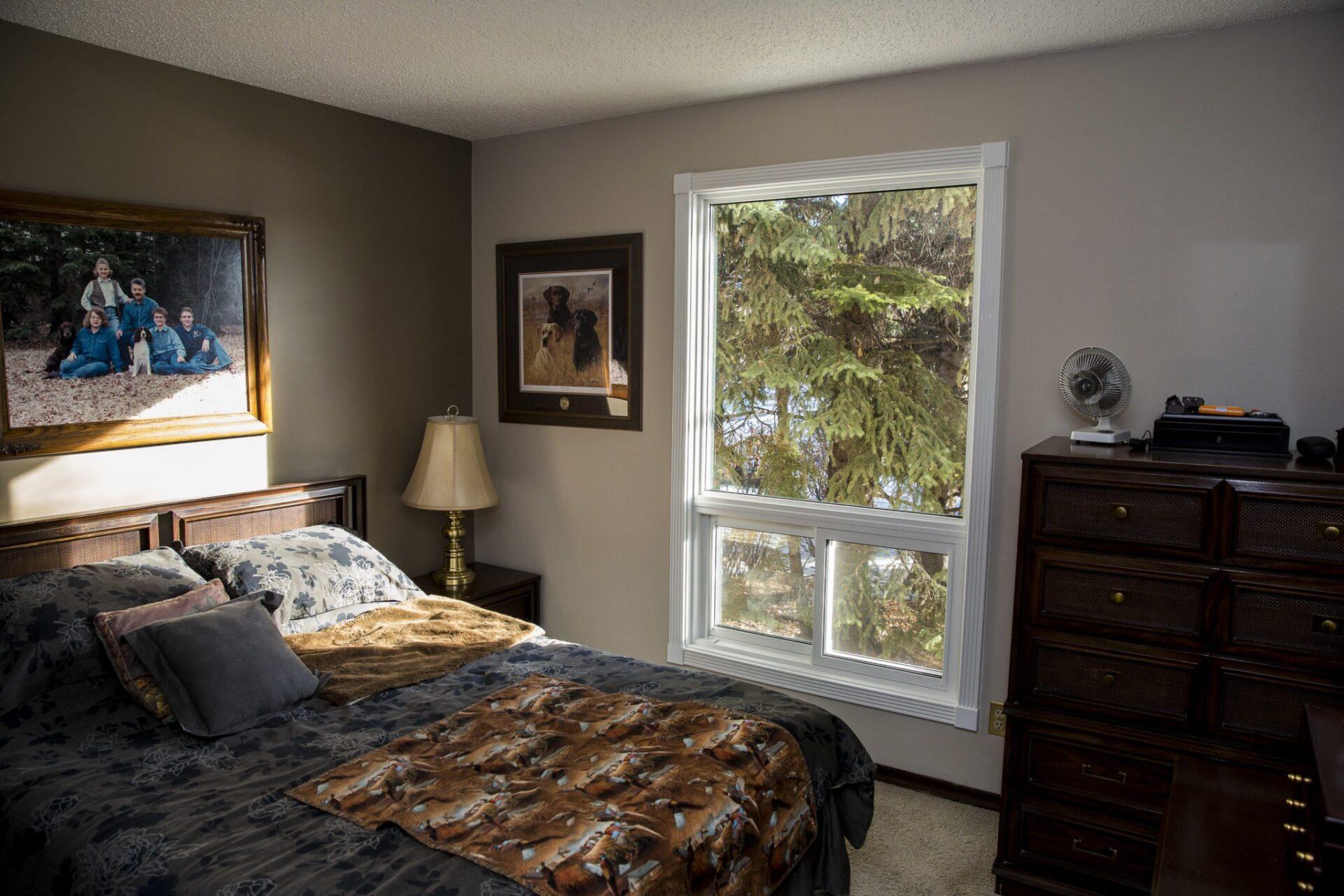 All Weather Windows
Homestars (Calgary): 8.9
BBB: A-
About
One of the older companies in Canada, All Weather has been in business since 1978. This window company has two manufacturing facilities with a head office in Edmonton. Once again, for customers in Manitoba, it is important to note that in the province All Weather only acts as a dealer and doesn't perform their own installations.
Product
All Weather specializes in aluminum clad PVC and full vinyl windows. They also manufacture and supply entry, garden, and patio doors. All Weather Windows also offer their own installation services. Going with a full-service approach company is often better for any potential warranty service you may need. Because everything is done in house these kind of companies are usually more committed to resolving installation related problems than companies that just supply the product.
Certifications
– CSA certified and Energy Star rated
– Window Wise and Installation Masters Certification for installers
– Best of Homestars '10, '11, '12 
Warranty
The company offers a 20-year comprehensive transferable warranty on their sealed units and a 5-year warranty on installation labour. You can find their full warranty package information in this guide.
All Weather Windows have their own production line and focus on a more narrow line of product than JELD-WEN. Companies that do fewer things, also tend to do them better and to a higher standard. As with most window companies, the biggest areas of concern for customers was following up, scheduling, and providing service on the damaged product.
Conclusion

Although JELD-WEN is a supply only, and All Weather can be considered a supply and install company, the complaints and negative feedback about these companies online are generally related to the same thing: service. The only difference is that with JELD-WEN products customers found it hard to get installation related service from the dealer, and with All Weather there were difficulties with getting that service from the company itself.
JELD-WEN also carries wood windows, while All Weather Windows specializes only in PVC options.
Both of these companies are well known on the Canadian market, and should definitely be considered when you're trying to get a quote. Whether you decide to go supply only or supply and install, make sure that the company or dealer you go through has a designated service department that deals with post-installation issues. Considering you want your investment to last as long as possible, it is best to have a peace of mind knowing that someone will be there to take care of things in the event something goes wrong.
Check out these other great articles:
Find Out The Cost of Replacement Windows
One Thing You MUST Know Before Scheduling A Window Replacement Quote
Modern Windows Compared: Awning And Casement vs. Slider And Hung