When something goes wrong or breaks in our home, the first instinct is often to turn to places we know and trust. But can you guarantee a good replacement with a quick trip to Home Depot windows aisle?
Maybe… 
Big department stores often have the buying power to source windows from multiple manufacturers. If you're unsure of what kind of replacement your windows require and what the advantages are of some materials over others, you can go in and look at a lot of products and options first hand.
But that's pretty much where the advantage over specialty vinyl window replacement companies ends.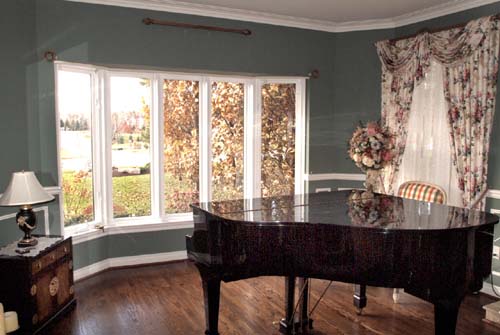 And as we often preach in our posts, the biggest factor in efficiency and longevity of your custom windows is not the product itself, but how it is installed. Not to say a company like Home Depot has unqualified installers, but in the situation where you need additional work or service, you may be hard-pressed to find answers.
Because most workers that install for big department stores are subcontracted, the level of responsibility and commitment is simply not the same as with a company that has their own dedicated window installers.
Same goes for your purchasing process in general. A company that specializes only in window replacement will generally be more attentive, and follow up with the client throughout all stages of manufacturing, shipping, and installation booking. Because you are the business this company relies on, it is in their best interest to make sure you leave satisfied, as not only their income but the potential for future business depends on your experience. With a department store, you're merely purchasing the product, and purchasing the installation service for it. If something goes wrong with your project, they'll just recoup the money when someone buys a new bathtub in the next aisle.
Another point of contention with department store windows is the warranty. Because they are merely a supplier, this often leaves you to deal directly with the manufacturer in the event something goes wrong with your product or installation. A specialty company still has to follow the same procedures, but the benefit for you is that they take care of the whole process, as it is part of their business.
That isn't to say places like Home Depot or Lowe's aren't worth consideration. They are just generally targeted toward a specific type of customer. You may benefit from a department store if you're looking to install the windows yourself, or need a quick replacement for one or two windows. But if you're considering a full-house replacement, and aren't an installation pro yourself, chances are you're better off with a company that will ensure you're taken care of throughout the whole process.
Learn everything you need to know before getting new windows:
Find out how much a replacement project should cost
See our exclusive line of vinyl window styles
Follow the replacement process with our INFOGRAPHIC