Meridian Windows and Doors vs. Weather Pro: Calgary Window Companies Review [2023]
1. Get a FREE QUOTE and we will bring SAMPLES to your home.
2. We will call you back during WORKING DAY
3. We guarantee Direct Price and Warranty from Manufacturer
or
May 21, 2015
Nov 29, 2023
It may seem like just words to most people, but no two window replacement projects are the same.
The condition of your windows generally dictates what kind of a replacement is required. But that's just half of the story. 
Most often the homeowner's budget is a big dictating factor in the kind of product and installation they end up with. And there is nothing wrong with that. Not everybody needs, or indeed wants top of the line product and full-frame replacement.
Whether it be a rental property, a smaller room or even the decent condition of existing windows, sometimes an insert or a retrofit replacement is what a customer wants.
Today we'll look at two window companies – Meridian Windows and Weather Pro Windows in Calgary  and compare their window services and customer reviews. Both specialise in residential replacement, so this comprehensive window guide aims to analyse whether they're worth considering for a consultation appointment.
Ready For a Window Upgrade? Contact Ecoline to Get a Free Quote!
Ecoline is here to elevate your home with our exclusive range of high-quality, energy-efficient windows. Contact us today to receive a free consultation!
Meridian Windows Calgary (No Longer in Business)
HomeStars: 8.5
BBB: Not Accredited
About
Meridian Windows and Doors operated in Alberta and Ontario markets. The company was family owned and operated but unfortunately is no longer in business.
Product
The company carried all standard styles and types of energy-efficient windows. They specialized in insert installations, with an aluminum cladding finish. It is important to note that in this type of installation the brickmould is not replaced for a new, vinyl one. Generally, quality windows for insert installations come with a nail flange on the sides to take up the space. Beware of companies that simply fill the gap between the retrofit window and existing brickmoulds with foam, as the foam on its own is not weatherproof.
Certifications
Energy Star Rated
Warranty
Meridian has clear information about their warranty policy. The vinyl window components and workmanship are covered for up to twenty-five years. The insulating glass units are covered against seal breaks for fifteen years.
As with most Calgary window companies, the online complaints and negative reviews about Meridian generally had to do with the lack of service or fulfillment of warranty. As with other companies, unsatisfied clients complained that their calls haven't been returned, or that the company didn't take any initiative to resolve issues. There were also complaints about Meridian consistently cold-calling the same people and offering their windows through telemarketing.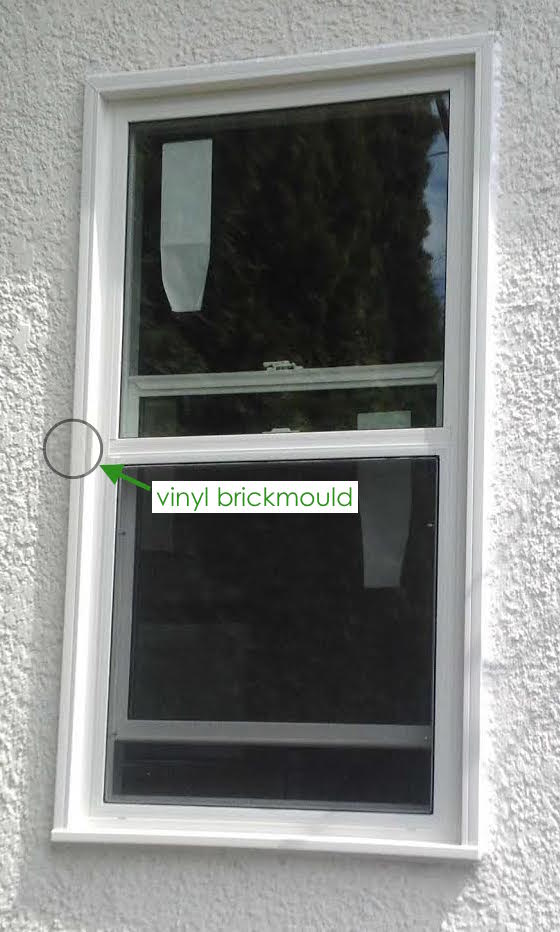 Weather Pro Windows in Calgary
About
Weather Pro services Calgary, Edmonton, and Winnipeg. The company is among the best Calgary window Installation specialists according to many customer reviews, offering various windows and door options tailored to current residential window trends.
Product
The company carries all standard window styles in vinyl. They also carry tilt-and-turn windows which are sometimes difficult to find from other companies. The company also carries a variety of doors from all standard materials. Weather Pro also specializes in insert windows with aluminum capping on the outside.
Certifications
Homestars Best in Calgary 2014
Energy Star-rated
CSA-rated
Warranty
There is no breakdown on the company website regarding their warranty though the homepage does mention that Weather Pro provides a "transferable lifetime, non-prorated warranty certificate."
In keeping true with the trend, the complaints customers had about this company are generally regarding not following up with the clients' service or guarantee concerns. However, Weather Pro is still recognised by many as a reliable company to shop for durable and high-Quality windows in Calgary.
Conclusion
Both of these companies specialise in insert windows with aluminum cladding. This type of installation is not as thorough or complete as a full-frame replacement, but if done properly, can still work very well.
The big thing about windows that don't come with a new brickmould is what goes in its place. If the window doesn't come with a nail flange and is instead foamed in place, it is much less energy-efficient and more prone to moisture damage. That is why this kind of installation is often referred to as "economy" or "budget."
Aesthethically, the aluminum capping also doesn't rival the look of vinyl brickmould. Because capping is bent and cut by hand, it often ends up looking at least a little different on all windows, taking away from the general curb appeal of the home.
Both of these companies also purchase their product from a dealer rather than manufacture it themselves. This is usually not an issue if the dealer's product is of high quality. There are horror stories out there however of companies installing a lesser quality product than the customer paid for. Because some companies work with multiple dealers, you may not know exactly what kind of windows you're getting until the day of the installation.
Before you make an investment on replacement windows or any renovation project for that matter, research the companies and their suppliers to make sure you not only get proper service, but the highest quality product.
F.A.Q.
What are the differences between local and national window brands in Calgary?
Local window brands often have a better understanding of the specific needs and climate conditions of the area. On the other hand, national brands might offer a wider range of products but may not be as tailored to local requirements.
Why is it crucial to consider climate-specific windows for Calgary homes?
Calgary's unique climate, characterised by extreme weather conditions, demands windows that are designed for energy efficiency and durability. Climate-specific windows ensure better insulation, reducing heating and cooling costs and enhancing comfort.
Is Meridian Windows and Doors still in business?
Meridian Windows and Doors is no longer in business. Customers looking for window replacement services in Calgary might need to consider other local providers like Ecoline Windows.
How do retrofit window replacements compare to full-frame replacements?
Retrofit window replacements are generally less expensive than full-frame replacements and do not change home's structure. However, they are only suitable if the existing frames are not damaged and have not issues like moisture or rot. Full-frame replacements are more comprehensive and might be necessary for older or more damaged frames.
Check out these window company reviews:
What are The Best Calgary Windows and Doors Companies
All Weather Windows vs. Ply Gem
Canadian Choice vs. Meridian Windows and Doors
Supreme Windows and Doors vs. All Star Home
Andersen Windows vs. Ply Gem
Lux Windows vs. Jeld-Wen Windows and Doors
Cossins Windows and Doors vs. Greg Martineau Projects
Cossins Windows vs. Lux Windows
Lux Windows vs Gienow Windows
Lux Windows vs. Supreme Windows