A savvy and educated homeowner will most likely approach their window replacement room by room. The direction a room faces, what it is used for by the occupants, and even landscaping features in front of it, can all have an effect on which type of window is right for that space.
And while rooms upstairs are generally bedrooms in most Canadian homes, the main floor of the house requires much more functionality and practicality from the windows that get put in there.
Key points:
When considering windows for the main floor think about what kind of window you want, which way you want it to open, and whether it will need to be combined with another window in a big opening.
Privacy and security are always a concern for main floor windows. Consider which windows may require additional features to accommodate that.
The direction of the windows will determine how much sun a room will get. That in turn may mean you need additional or fewer Low-E coatings on certain windows.
Here is a more detailed breakdown.
What you should know about living room windows
Living room windows are usually the biggest in the house. This is also an area where homeowners generally want the most natural light. It is also a room where people spend a lot of their time at home, so it is important for these windows to be able to open for ventilation as needed.
Because the opening for living room windows often exceeds the size restrictions for just one window, it is necessary to install a unit that is, in fact, a combination of several windows. Most often this combination results in a fixed window with an operable one on either or both sides (see picture below). It is important to remember that not all windows play together when it comes to their frame size. Casement windows usually have a higher frame profile than sliders. Therefore, a high profile fixed window must be used in the combination to keep the look seamless. Low profile picture windows are used in combination with slider windows. There are also end-vent windows, that look similar to a combination slider, but function in a similar fashion to regular sliding windows.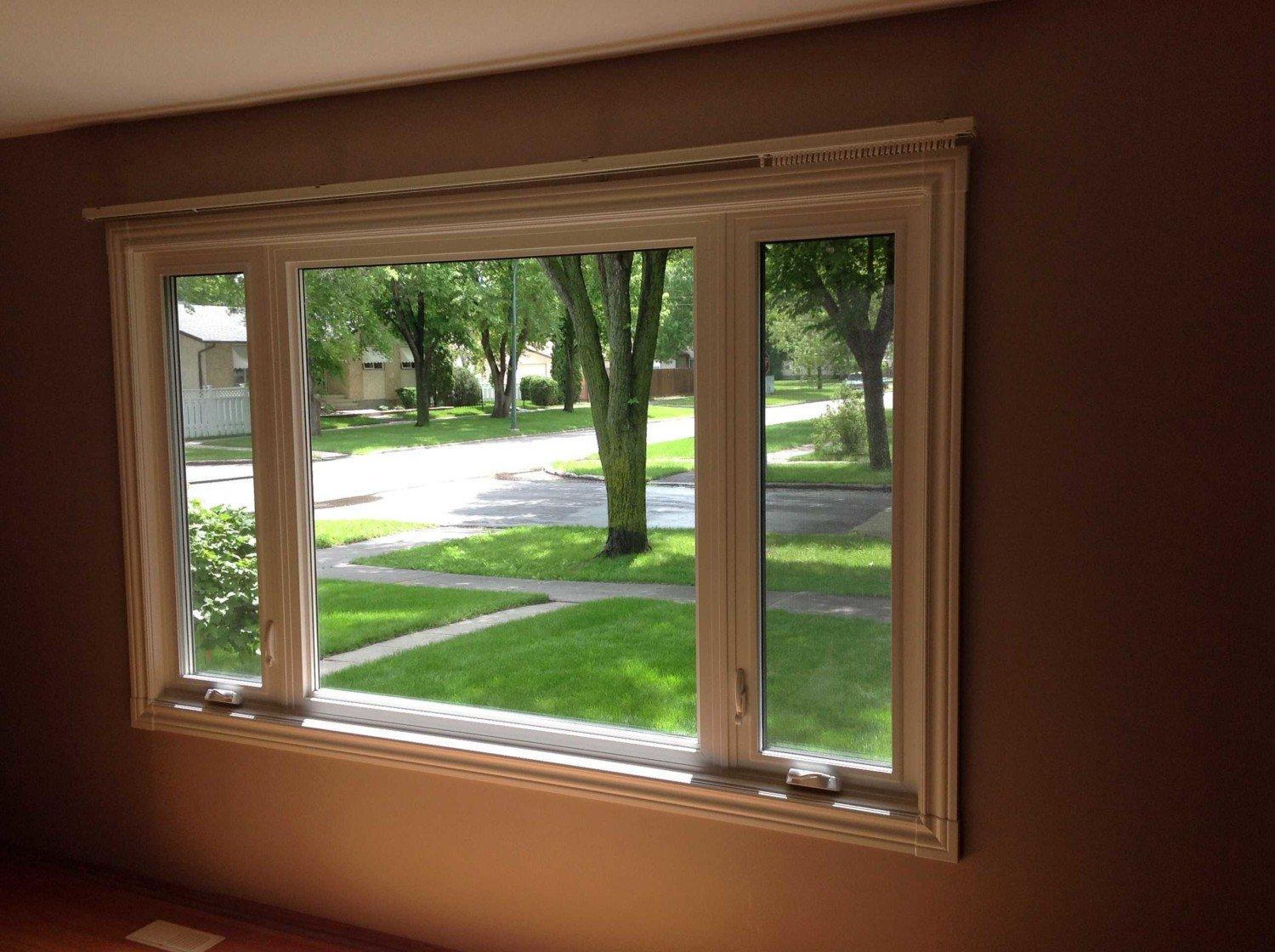 What to consider when buying kitchen windows

We've written extensively about kitchen windows in previous posts.
Check out kitchen window posts here:
Kitchen Windows: What You Need To Know Before Replacing
Because kitchens are an area with high moisture levels, it is important for kitchen windows to allow for proper ventilation all year round. While all operable windows are suitable for an application in kitchens, homeowners most often go either with an awning or hung windows.
Awning windows function similarly to casements. A big advantage of awning windows is that they can be opened in any weather without letting precipitation into the house. They are also great for hard to reach places and areas over the sink as they require a lot less effort to open than sliding windows.
Security features in modern windows
Modern windows are designed in such a way that they are nearly impossible to pry or open from the outside. Safety locks and premium hardware mean that the only way to get through a window is by breaking the glass.
Privacy options for your windows
Sometimes you just want to be safe from prying eyes. Many people end up getting privacy glass in their windows, not just in the bathroom but also in bigger rooms. Whether your window faces a walkway or a neighbor's room, privacy glass is a great solution for keeping your business to yourself without sacrificing the natural light coming into your home. This glass also usually comes in a variety of patterns and transparencies, so you can create a certain look.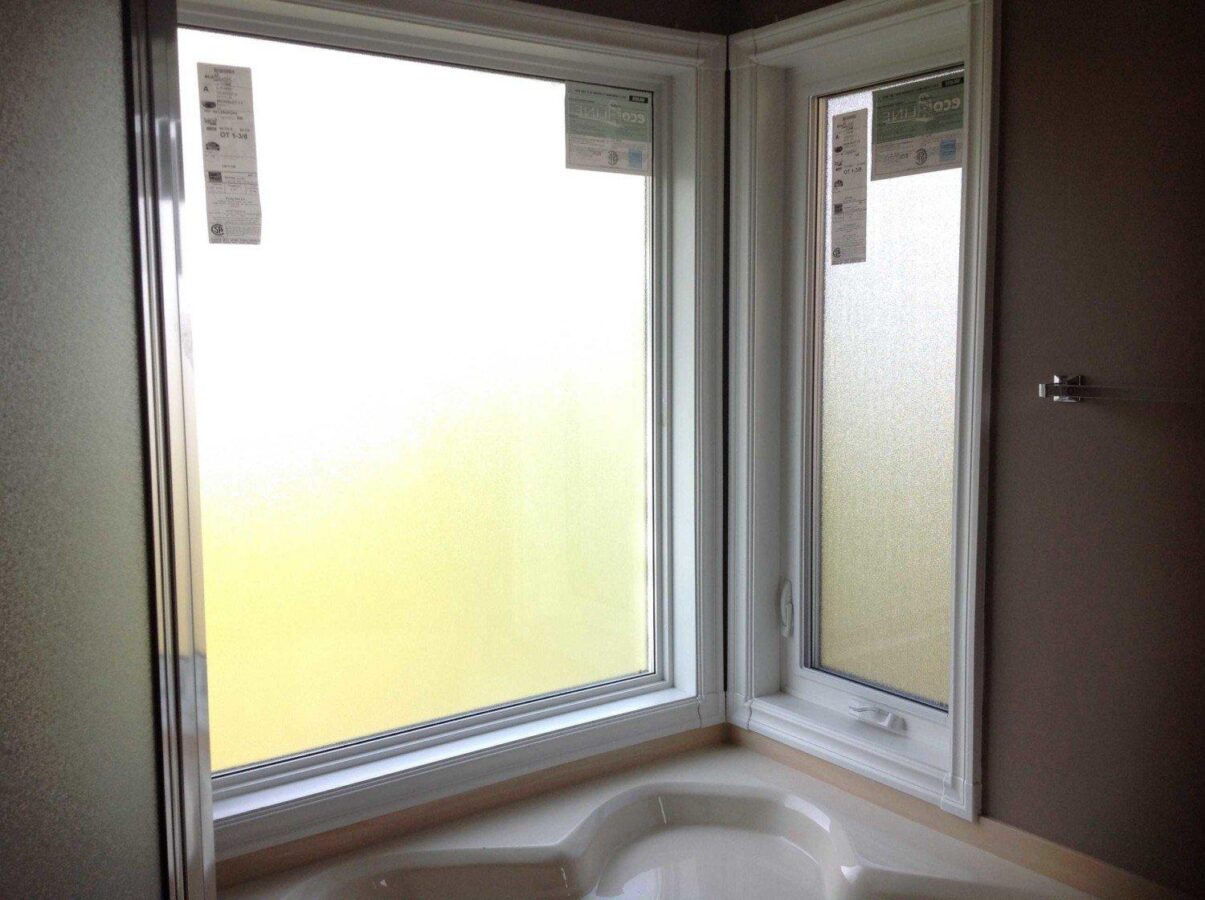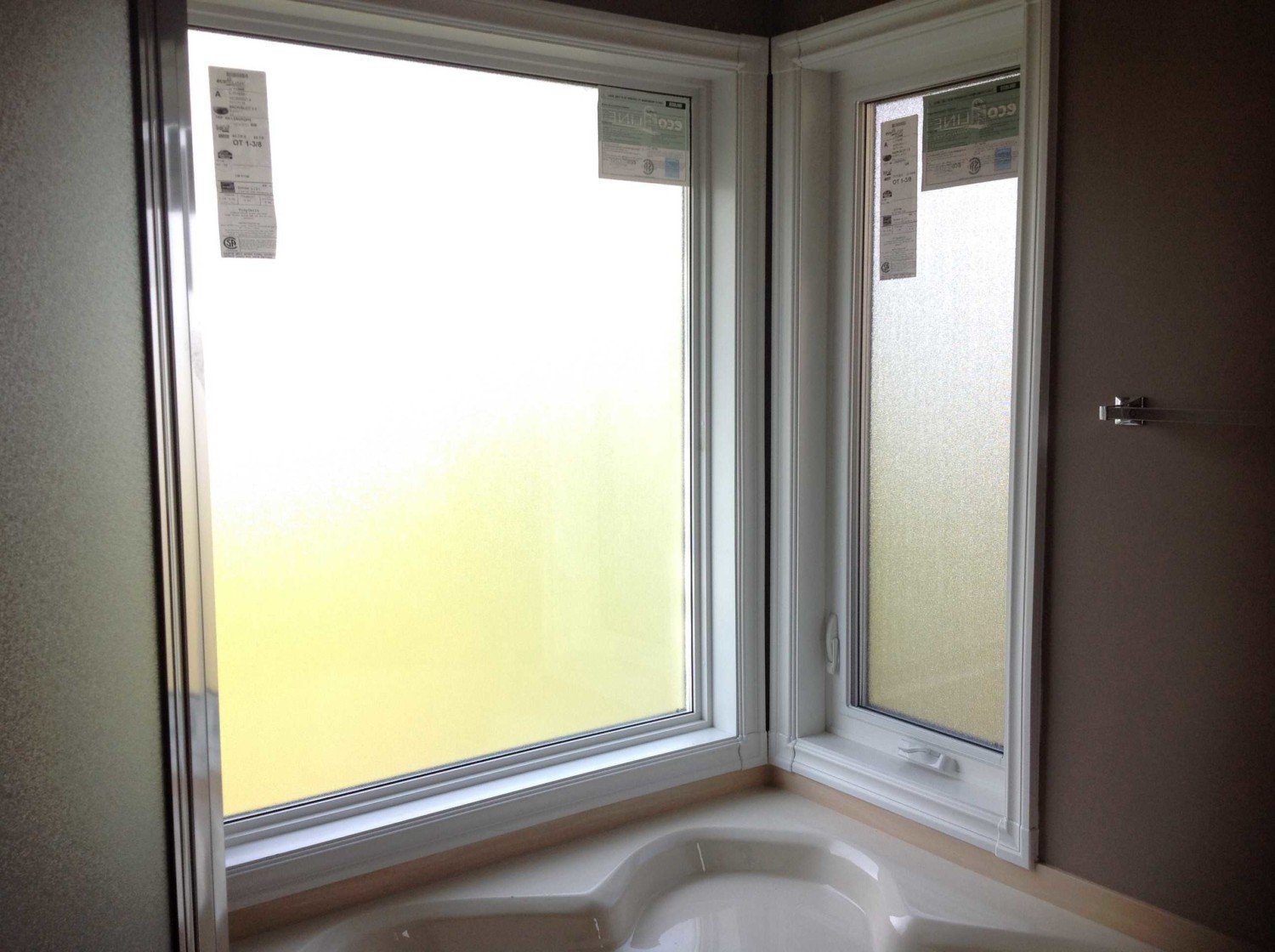 Low-E coatings
This is another topic we have discussed at length. But it is impossible to talk about placing your windows properly without mentioning how Low-E affects the performance.
Low-E coatings have a dual function. They reduce the amount of bad UV radiation that fades your furniture. But more importantly they help maintain the warmth inside your home by slowing down the rate at which it escapes. The more Low-E coatings you use, the less light a window allows in, but also slower the heat loss.
That is why for windows on Southern or Western exposures, or in houses on high elevations that get a lot of direct sunlight it is often recommended to use additional Low-E coatings. Windows on Eastern and Northern sides of the house still benefit greatly from single Low-E coatings keeping the warm air in.
Hopefully, this article gives you a better idea of how to plan a window replacement on your main floor.
Check out these window replacement articles:
How To Compare Replacement Windows
Find Out The Cost of New Windows
Retrofit or Full-Frame Installation?