Living in Canada, we recognize how the change in seasons can affect our moods. Most of us are familiar with a condition called Seasonal Affective Disorder (SAD) that describes the feelings of sadness and lethargy we often experience during the winter months when our exposure to natural light is limited.
Interestingly, research is finding that today's lifestyles are keeping people indoors for extended periods of time under artificial light or in front of a computer screen. This can be affecting our overall wellbeing by encouraging a year-round type of SAD.
Studies further show that the lack of sunlight can also disrupt metabolism, the immune system, brain chemicals, mood, weight, energy and more. You can counteract this trend and improve your wellbeing by bringing more natural light into your home.
Here's what you can expect:
More energy—sunlight increases oxygen in blood (similar to exercise) and helps increase stamina, muscular development and overall fitness.
Better immune system—white blood cells that defend the body against infections are increased with sun exposure.
Clearer skin—skin disorders such as acne, psoriasis, eczema and fungal infections improve when exposed to the sun.
Lower cholesterol—high cholesterol, when exposed to sunlight, is converted into steroid hormones and sex hormones used in reproduction.
Lower blood pressure—a single exposure to the sun's rays has a significant, positive effect on high blood pressure.
Taller children—when babies are exposed to sunlight regularly during the first few months of life, they grow stronger and taller.
Better sleep—receiving a half hour of direct sunlight in the early morning can improve night time sleep.
Less depressed—consistent sunlight reduces the risk of SAD.
Increased Vitamin D—the sun's rays are a natural source of this essential vitamin for bone health, weight loss, strong teeth, anti-cancer, immune system support, protection from dementia, and decreased asthma symptoms.
Now that you understand the health benefits of letting more natural light into your home, let's look at some ways you can do that:
WINDOWS
The most logical place to start is with the glass in your home. Obviously, the more windows you have, the more light can penetrate. Consider all aspects of your windows to encourage the most light possible:
Clean your windows inside and out.
Use light-weight fabrics and light-coloured curtains.
Open window coverings every day to let in as much light as possible.
Install larger windows or French doors.
Add a window to a wall that doesn't have one.
Change your front door to include decorative glass.
Install a transom window and sidelites at the front entry.
Cut in high windows in bathrooms to let in light while still maintaining privacy.
Add larger egress or glass block windows to the basement.
Contact your Ecoline Windows representative today to discuss a plan for increasing the overall window area in your home.
SKYLIGHTS
Skylights can be installed in any room with just a roof above it and provide a direct source of natural light. They come in a wide range of styles and price ranges to meet your specific needs. For example, this option is effective for high traffic places of your home, such as kitchen, family room or kids reading nook.
SOLAR TUBES
For the room without direct roof access, there's another option—solar tubes. A reflective pipe twists from the roof as far as 30-feet to bring natural sunlight from the roof down to a dark room below. Use these in dark closets to provide the most energy-efficient light source.
OPEN FLOOR PLAN
Some older floor plans had separate rooms for everything. Trending layouts are more open and allow natural light to pass easily across the entire home. In areas where you can remove an entire wall or create a pass-through area, you'll make your home feel larger and it will be naturally brighter.
MORE GLASS
Creating an unobstructed view in every room is essential for transferring more natural light throughout your home. Instead of using a solid vinyl shower curtain in your bathroom, consider installing clear or frosted glass shower doors.
Glass-top tables and acrylic chairs in the living room and dining room will reduce the light absorption by upholstered furniture.
REFLECTION
It's important to get as much light reflection out of your home as possible. There are many ways you can accomplish this:
Mirrors—are the obvious choice for the most reflection item in your home. Use decorative, framed mirrors in every room—not just the bathroom. Place two directly opposite each other for infinite reflections. Install a large one across from a window for the ultimate illumination.
Glass tiles—use reflective glass tiles in kitchen or bathroom backsplash to enhance the light around the room.
Light fixtures—metal light fixture framing is another way to bounce natural light throughout your home.
Faucets—chrome or nickel finishes on faucets are perfect for reflecting light back into the room.
Decorative cabinet handles—shiny metal handles and pulls in the kitchen and bathrooms add one more element to bounce more natural light into the space.
Ceiling—add a metallic finish on the ceiling. Tin tiles are very trendy and will help a typically flat finish come to life and reflect even more light.
Flooring—highly polished marble floors create a high-end look while enhancing all light that hits it.
Walls—choose metallic wallpaper or light-coloured paint in a satin or semi-gloss finish for ultimate brightness.
OUTDOORS
Now that you've challenged yourself to bring as much light into your home as possible, now it's time to go outside and make sure there's nothing blocking that light.
While mature trees create attractive curb appeal, it's important that low-lying branches aren't blocking windows or doors. Trim or clean out dead branches that are obstructing light. Replace overgrown plants and bushes with shorter greenery or move it away from windows and doors.
Remove permanent awnings and replace with retractable styles that can be adjusted to allow the maximum amount of sunlight into your home when not in use.
CONCLUSION
Maintaining good health is essential to a long and happy life. Improve your wellbeing by increasing the amount of natural light in your home. Not only will your mood improve with each waking moment but your overall health will get better too. Go ahead and put your sunglasses on and enjoy the sunshine.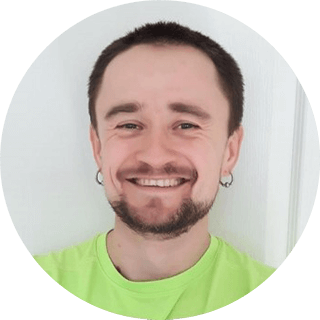 Serge Bojinski
He writes about real estate, home improvement and a healthy lifestyle. Editor and partner at RenoHood. His contributions appear on home improvement and real estate sites across Canada. He loves outdoors and adventure. Supports his calisthenics community and lives by the motto, "We rise by lifting others".
@SBojinski | RenoHood