If you're considering getting replacement windows, can your existing windows be reused somewhere else?
In short, the answer to the question is yes. But although it is possible, it is not always probable.
If the windows that are being replaced are still in good functioning condition, they can be reused again though that is not always advised.
Sometimes, homeowners want to salvage their used windows to put them in their cottage, or in rooms where energy efficiency is not as important (garages, sheds, etc). Although, it's hard to imagine a place in Canada where containing heat inside isn't an issue.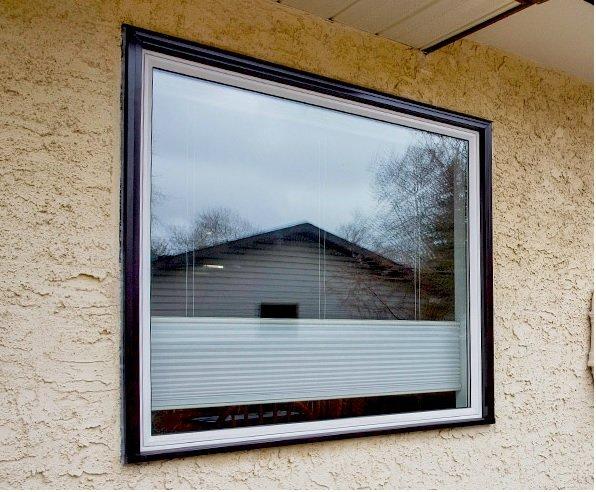 And that's the key downside to reused or recycled windows: their lack of energy efficiency.
What makes custom replacement units desirable, is that they can be manufactured to fit the rough opening in the wall as close as possible. The more space a window fills up in the wall, the more efficient that opening is. A better fitting window is also much more secure in the opening, as the weight is evenly spread and isn't held up by the silicone foam. That's also why proper measurement is crucial in ensuring the success of the installation.
Another common question customers have, is what happens with their used windows post-installation. Most companies today will take it upon themselves to dispose of your windows unless you specifically ask to keep them. In most cases, pddows end up in the landfill.
A big advantage of vinyl windows is that vinyl can be infinitely broken down to particle form and recycled to make new windows either on its own or with a mixture of new vinyl. Because the vinyl industry is relatively new, these materials are only beginning to hit the post-consumer recycling market, but there will be a lot more in the next decade or so. Remember, recycled vinyl windows have numerous disadvantages to pure or virgin vinyl.
If you are interested in keeping your used windows for your own application, be sure to specify that at the time you're signing the contract so that your wishes are in writing. If you are an eco-conscious customer you may also consider a company with recycling incentives, or ones that tries to re-appropriate the windows they remove. And finally, when shopping for vinyl windows, make sure you find out whether they are made from pure or recycled vinyl – this can greatly affect the longevity and aesthetic appeal of your replacement.
Learn everything you need to know about replacement windows:
Find out how much a new window project should cost
See our full line of vinyl replacement windows
Find out why you can purchase with confidence when you choose Ecoline Windows