Window Prices in Saskatoon
1. Get a FREE QUOTE and we will bring SAMPLES to your home.
2. We will call you back during WORKING DAY
3. We guarantee Direct Price and Warranty from Manufacturer
or
What should you take into consideration when estimating the cost of a window replacement in your Saskatoon home? Of course, you want your new windows to make your home more energy efficient and last for a long time. It's also important that your window replacement doesn't cost an arm and a leg. Getting new windows isn't always the cheapest project, but with a little research, you can make sure that you get real value out of your investment.
Potential rebate & loan amount:
up to
How much do new windows in Saskatoon cost?
Bedroom or Kitchen window prices range between $900 and $3600 on average.
Bow or Bay window prices range between $2,800 to $4,500
Living room window prices range between $2,100 to $3,700
Standard size patio door prices range between $1,700 and $3,100
Basement window prices on average are between $600 – $1100
You'll notice that some of these ranges vary quite a bit. What's behind this? There are two main factors that affect the final price of a window project: installation type, and window quality.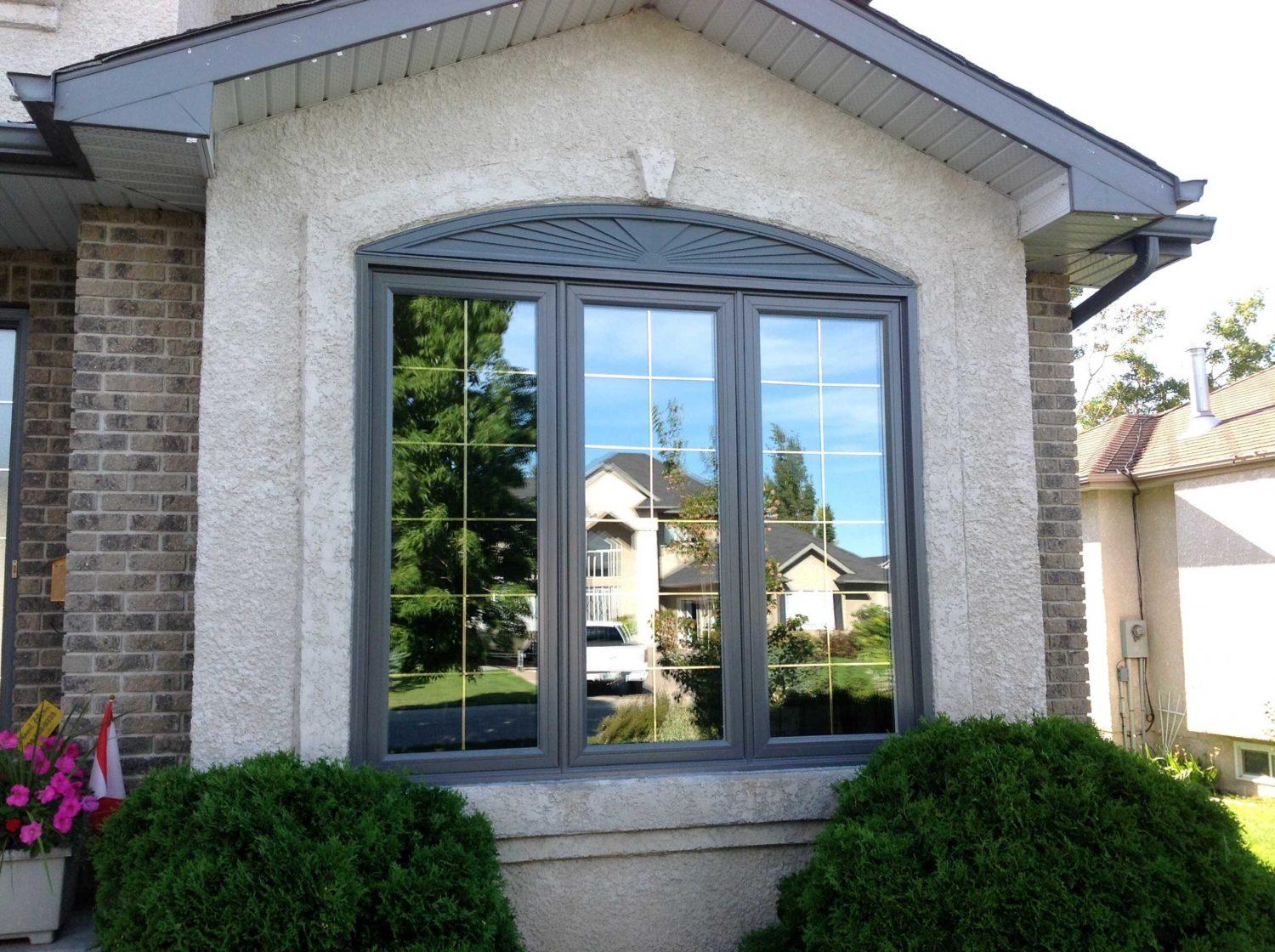 When pricing a window replacement in Saskatoon, consider the installation type, window style, and it's performance rating as a basis.
Full-Frame vs. Retrofit Window Installation Prices
In a full frame window replacement, the old window gets removed with the frame, down to the existing studs and headers surrounding the window. The new windows then get installed with brand new jambs, brickmoulds and trim. This is a more thorough and longer-lasting way to replace windows. In a full-frame replacement, the installers will also address any issues with rotten or damaged wood, ensuring your new windows are sealed and don't allow any moisture in. Because this installation requires more labour, materials, and window components, a full-frame replacement is more expensive than a retrofit window installation.
On average, a full-frame replacement costs roughly 15-20% more than a retrofit.
Window quality affects the price
As we mentioned above, full-frame installation is the best way to replace windows. Even the best windows can leave your home susceptible to leaks and water damage if not installed properly. But how do you make sure that you're buying good quality windows? After all, most vinyl windows will look similar to the untrained eye, and it is often easy to pass off a lesser quality window for premium products.
There are several ways to ensure that you are purchasing energy-efficient windows in Saskatoon. For starters, consider getting windows that are ENERGY STAR rated. ENERGY STAR rates different household products on their performance. In Canada the organization has outlined three unique climate zones for rating window performance.
In order to be considered efficient in Saskatoon, new replacement windows should qualify for Climate Zone 2 rating and have a minimum ER of 29.
You can find all ENERGY STAR rated window companies in Canada on this Natural Resources website.
ENERGY STAR also uses CSA and NAFS standards to qualify windows for these climate zone. CSA, and more recently NAFS test and provide the public on information about how different companies' windows perform.
You can find ratings for Ecoline Windows and other companies on the official CSA website.
In order to be considered efficient in your area, new windows should have performance ratings that match the requirements for your local climate zone.
Pricing your window replacement: casement vs. slider windows
Another factor that will affect the price of your window replacement is the actual window type that you decide to buy. Different openings can accomodate different windows, and there for you may have options for price and performance.
Crank windows cost 20% more than sliding windows.
Crank (ie. casement, awning) windows perform better than sliding windows. This is in part because these windows come with a compression seal surrounding the moving window sash. When this window is closed, the compression seal fills the space between frame and sash, and allows for little to no air to pass through. Sliding windows on the other hand, utilize weatherstripping in the areas around the sash. As such they are not as efficient, but can still me a good budget option and meet the climate zone requirements in your area, if you are buying from a quality manufacturer.
Learn more about the difference between crank and sliding windows
Best articles in the category Window Prices