Ever wanted to let more sunlight into a room? Wish you could make a fixed unit operable? A renovation project is not only a reason to fix old or damaged windows, it is also a perfect opportunity to realize your ideal vision for your home. One of the major advantages of getting custom windows and doors is that as a homeowner you can get exactly what you imagined.
When it comes to windows replacement in Edmonton, that usually means expanding smaller openings to accommodate bigger new windows or combining several smaller openings into a large window. But you have to do your reseach in order to get the job done properly, and according to building code.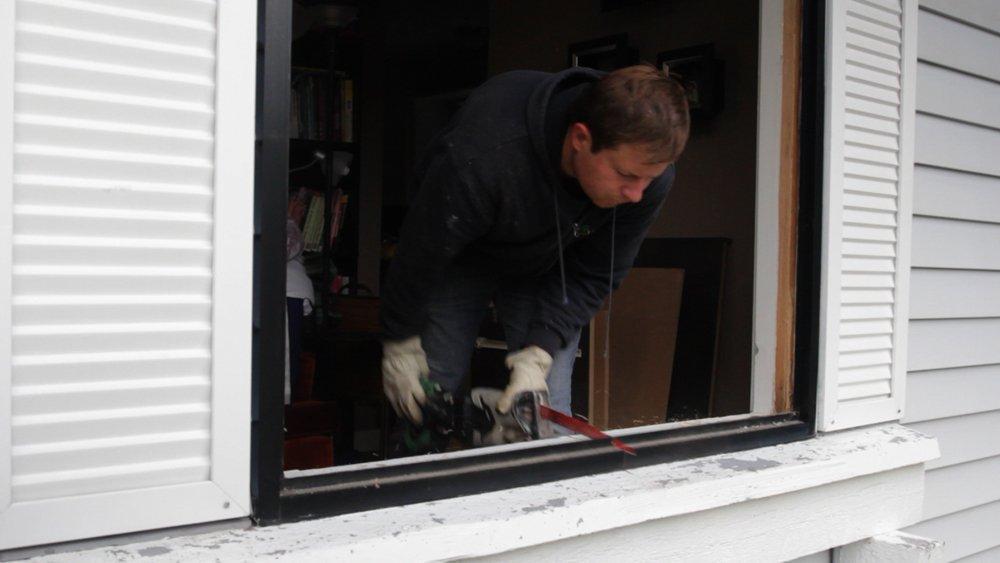 Projects that require extra construction are often some of the more extensive and complicated. When done right, however, they can not only make your home more beautiful, but also add value to your property. Although there is more work involved in these projects, they are perfectly suited for custom replacement. Often these projects involve a "cut-out"; a removal of part of the structure for a bigger unit or a combination of two existing openings.
A cut-out installation makes it possible to get exactly the windows you imagined in your home.
There are three different ways a cut-out can be done: to the top, the bottom, or to the sides. Enlarging the window to the bottom is the safest and least labor-intensive option. This is because the supportive "king" studs don't move while the jack studs are cut down.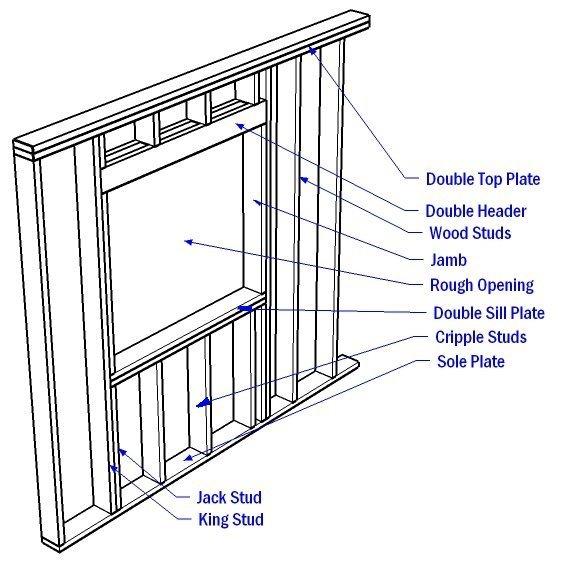 Enlarging the rough opening upward should be done carefully and with adequate planning. Directly above the frame is a structural part known as the lintel or header. The lintel helps transfer the load from the top of the window down to the studs. The material and thickness of a lintel depends on the width of the rough opening and is determined by engineers in accordance with the Building Code. Replacing the lintel with an inadequate one can cause a collapse of one of your walls.
Cutting to the side can be equally damaging for structural reasons. Although it is not difficult to move a king stud, doing so means installing a new lintel. Another complicating factor in completing side cut-outs are all the things hidden inside the walls. Cavities can often obscure electric cables, air ducts, or pipes. These hidden infrastructure components can considerably increase the price of expanding or combining your windows, as it takes extra labor to relocate them.
For liability reasons, many custom windows Edmonton companies will not take it upon themselves to do cut-out work, or even arrange it. Some project consultants work together with concrete cutters and will help you arrange a cut-out for the day of the installation. Even if a company is not willing to take responsibility for the full cut-out, most installers should be capable of performing a cut-down to lower the location of your opening.
Although most replacements don't require a building permit, it is still a good idea to find out whether your project may require one. Especially if you are looking to expand your windows or turn them into a bow or bay. At the end of the day, the permit will give you a peace of mind knowing that the safety of your home is not being compromised.
Remember, these projects are not simple, and can even be a hassle, but the results are worth the trouble. Research and care are important, in this case, to ensure that everything turns out as you envisioned.
Check out these window replacement articles:
Find out how much replacement windows cost
See what kind of work we specialize in
Check out our gallery for some finished projects