So you decided the time has come to replace the windows and doors in your house, and may be thinking about getting a consultation. Your window quote appointment is a crucial time not only to get the best price, but to ensure you get exactly what you want, and know what you are paying for. Too many times homeowners shopping for Canadian windows and doors simply don't do their research or don't pay enough attention when getting quotes. Here are some crucial things we've noticed our clients not doing when they really should.
1. Not learning about the product and process prior to the consultation.
The best thing you can do to get exactly the windows you want is to take some time before your appointment and familiarize yourself with what exactly goes into an energy-efficient unit. Even if you get some very basic knowledge about a window installation you will probably be able to come up with some good questions about your specific project. Asking your consultant the right questions will ensure you get exactly the product you need. You can start by looking at our window replacement infographic and work your way around our blog to get a better understanding.
2. Not asking about hidden installation fees.
Window replacement projects often involve extra work to ensure proper installation. You may even be looking to expand the existing opening to accommodate for a frame. No matter the job, always make sure you ask about the processes and materials involved in different stages of the project. Remember, never sign anything or commence any work until all prices and fees have been agreed upon by both parties.
3. Not clarifying the manufacturing warranty terms.
Even if one company is supplying and installing your custom replacement windows and doors, it is often the case that there will be different warranty conditions on hardware and labour. Be sure to clarify who is responsible for the different aspects of ensuring longevity and maintenance of your new order.
4. Not planning according to the project timelines.
We often get concerns and even outrage from clients when we explain to them they cannot have their units installed within a week from signing their contract. Even if your custom units are manufactured locally, the timelines for a regular Canadian windows and doors order range between 6 and 8 weeks. Be wary of consultants that promise extra short delivery times – they are either lying to make the sale or the products are of substantially lower quality.
5. Not exploring available payment options.
While you may not need financial assistance to complete your installation, many customers consider financing for their order if it is part of a bigger home renovation projects. Window replacement is the single most expensive renovation in your home, but often has to be combined with other projects. Consider whether you want to make changes in your home in one go or in stages, this will help you decide whether financing options are a worthwhile consideration.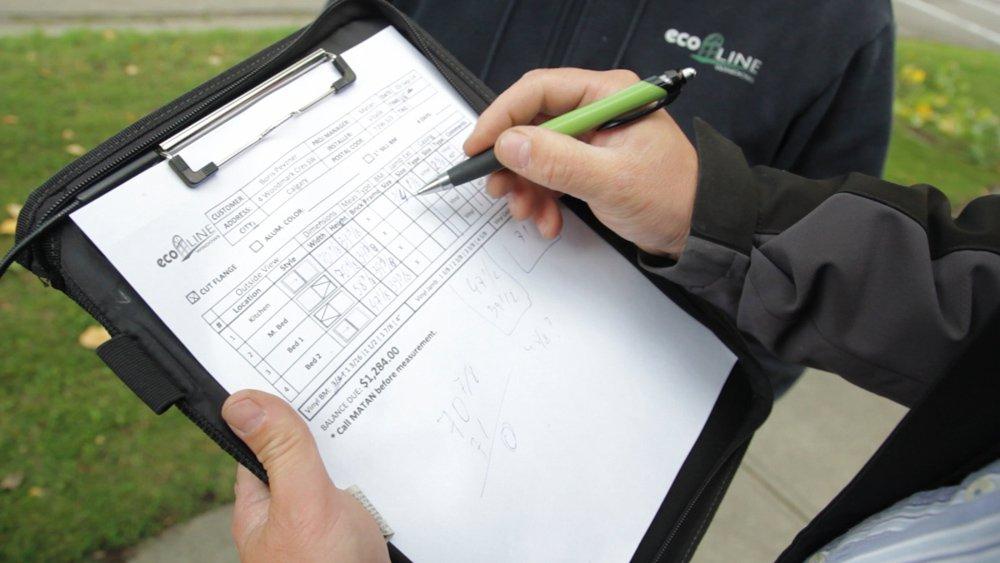 Finally, remember to always ask what sets a company apart from the competition. Make sure they are able to explain how their process differs, and what the range of their work is. A good consultant will only be happy to answer those questions for you.
Check out these window replacement articles:
Find out how much replacement windows cost
See what makes us a great fit for your next replacement project
Take a look at our full line of window styles