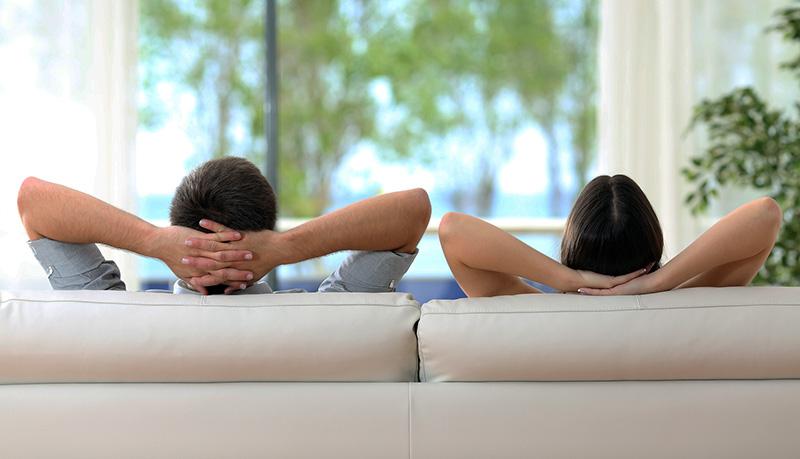 Ecoline Windows and Doors in Whistler
Manufacturing and replacing ENERGY STAR Rated & NAFS-11 tested windows and doors
How Much Can You Save on New Windows?
Check eligibility requirements and potential Rebate amount for your project
You might be eligible for:
Canada Greener Homes Grant & Loan
Senior Home Adaption and Repair Program (SHARP) Grant or Loan
Please, answer the questions below, so we can check your eligibility and estimate possible rebate & loan range
Here are your estimated rebate & loan ranges
Potential rebate amount:
up to
$4000-$5000
Potential loan amount:
up to
$4000-$5000
Download your detailed rebate & loan report
Proceed, if you would like to see results
Proceed, if you would like to see results
Want to apply? Contact Ecoline Experts!
Get a Free Quote for your Window|Door replacement project
(Virtual Window and Door Quote Available)
Window Prices in Whistler
Get a Free Quote for your Window|Door replacement project
(Virtual Window and Door Quote Available)
Rebate
Rebates for New Windows in Whistler
Up to $5000 financial support
$250 per rough opening
Homeowners across Canada
ENERGY STAR-certified products
British Columbia Energy Efficiency Rebate Program
Up to $2000 rebate
Natural Resource Canada's certified fenestration products
Want to apply?
Contact Ecoline Experts!
4 facts about Ecoline Windows Company:
Over 10 years of experience
Over 40,000 installations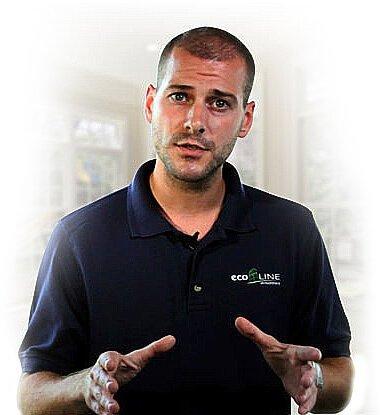 Ecoline Windows diligently serves homeowners in Whistler and ensures that all our clients get the best windows & doors that are highly energy-efficient, durable and match your house design ideally! We sell and install only ENERGY STAR-rated and NAFS-11 tested products to guarantee maximum energy efficiency and house value boost.
Our customers in Whistler are welcome to use our free Perfect Window Search to find new windows that perfectly align with your preferences. Afterwards, you are welcome to use our free Window Replacement Cost Calculator to get a quote for the products you like.
Our top priority here is your satisfaction with our services, so we encourage all our clients to leave honest feedback concerning our performance to help us improve.
We strive to do our best to find the best solution for every window or door replacement project, regardless of its size. So please, feel free to contact our team in Whistler in any comfortable way if you have any questions regarding our products or services. We appreciate your business!
Window Replacement: Case Studies
Bow window
New bow windows with elegant shapes provide a stylish appearance for this house. Traditional white for a terrific look and double glazing for comfort all year round create a perfect combo.
Size (WxH):
90.00″ x 60.00″
Exterior colour:
White
Glazing:
LoE + Argon, Double Glaze
Price
$3,250 – $3,350
Working directly with homeowners in Whistler and all surrounding areas, including:
Our Windows Collection in Whistler
Everything from the first phone call to the finished installation was great!I called in back Aug 2022, I had asked for a quote in regards to replacing 20 windows in my home, within a weeks time we had one of their sales rep Eugene come in measure all the windows and ask me how I would like the windows to be done and he then provide me told us about the grants that we're able to claim and how to claim them. He then emailed me with the provided quote for the windows which was reasonably priced for the amount of windows to be done in different sizes. It took us a while to finally make our decision and Eugene was able to keep his quote the same. Fast forward to Feb 2024 the installation team can and was able to finish the windows in 4 days! They cleaned up all the areas they worked in, took all the old windows with them as well! I was even more impressed that they also cleaned up the roof from the debris that had fallen from removing the windows! Overall great experience from beginning to end!
Leah A. Lim
18:59 22 Nov 23
We got quotes from several companies and were attracted to Ecoline's value for money. Our questions were answered in a timely fashion, and they helped us optimize for the available government grants.Install took one day, and was neat, tidy, and professional. Again, I had questions and they were answered helpfully.Our new windows are great!Excellent product, excellent service.
David Navarro
22:28 20 Nov 23
This company did a great job from start to finish!From our info session with the sales rep to when the installation cleaned up their work and left our property our experience was great.Everyone we dealt with was friendly and professional. Our new window was installed on time, on budget and looks and functions the way we wanted.We will certainly use their services in the future.Thanks.
Dustin Anderson
03:18 10 Nov 23
Vitaliy was very helpful, always on time and quick to respond to follow-up questions during the consultation phase. I was able to get a consultation within 2 days of calling . Information he provided was detailed and I never felt pressured or manipulated. I deduced to reduce the number of windows to replace from 16 to 14 and that was fine. At 14 windows Vitaliy was able to get authorization for a small discount.I was very worried that the windows would look out of place in my 1913 home. Vitaliy was able to show options that would best be suitable. I was able to get colours and handle hardware that work incredibly well to match the homes era.I would like to thank Vlad Shell and his efficient, effective team for doing a great job replacing 14 windows. They were considerate, organized, and Vlad kindly made some small changes to help my new windows blend in with the century old house. I didn't believe it when they said the work would be done in 1 & 1/2 days. But, it was, and all was adequately cleaned up post install.I am so pleased with not only the looks, but the windows function very well and it has made an incredible difference in cutting down the sound from outside.
Ron Barron
18:33 06 Nov 23
Our experience with Ecoline was incredible. Andrew, the sales rep, contacted us to schedule, he measured everything up, explained everything in detail, provided recommendations on windows, payment plans and rebates. Once signed up (May), the installers remeasured to check everything, order was ready 3 months later. Installers did an immaculate job – very professional and friendly, cleaned up after themselves – the doors and windows work perfectly, they are keeping in the heat (winter) and keeping out the moisture and look good. If I had any queries while installers were working, they were addressed or answered by the end of the day. We had follow up calls from Ecoline to check on the installation to ensure that we were were satisfied. We are more than happy with the results, glad we chose this company and wouldn't hesitate to recommend them to anyone.
zeljko skocic
00:53 05 Nov 23
Ecoline Windows and Doors is the way to go! Just had our old aluminum windows replaced with triple-glazed (a bonus!) vinyl ones. Can already feel the quietness, and warmth and furnace firing less often. Booking an in-home consultation was only a phone call away. Morris gave us sound professional advice which helped us decide on the style and design, plus a great quote. Installation was done in a day by Alex and Alex who were polite, assiduous and well-organized, and kept the area tidy and vacuumed clean. Make the right choice with Ecoline Windows and doors!
I had a fantastic experience with Ecoline Windows, from the initial consultation with Vitaliy, the sales representative, to the installation by the skilled team. Vitaliy was knowledgeable and took the time to explain the product options thoroughly. He was also patient in answering all my questions and helped me choose the right windows for my home.The installation team was punctual, professional, and efficient. They completed the job with precision, ensuring that the windows were perfectly fitted and sealed. I was impressed by their attention to detail and the care they took in ensuring the project was completed to my satisfaction.Overall, Ecoline Windows, Vitaliy, and the installation team provided exceptional service, and I'm delighted with my new windows. I highly recommend them for anyone looking to upgrade their windows.
Jason MacPherson
22:52 10 Oct 23
I am deligted with my new Ecoline Window. It was made exactly the way I dreamt of. I booked a free visit and cost estimate and got a quick reply and a punctual visit. They gave me tips and suggestions. The installation process ran smoothly and cleanly. They also helped me to submit the financing papers to Manitoba Hydro. My family and I are 100% satisfied.
Cristhiane Mignot
20:02 24 Sep 23
First class job, no more leaky windows. Nor air infiltration.Installers arrived on time and were finished in about 1,5 hours. Had three small basement windows replaced. After the install they cleaned up and removed all the old windows. See before and after photos.Would highly recommend using Ecoline Windows.
Ray Worrall
18:48 19 Sep 23
I had a great experience with Serge and Ecoline. Their team was professional and efficient, completing the job in a timely manner. The new door looks fantastic and functions perfectly, and I'm satisfied with the overall service.
Excellent experience dealing with Ecoline. Had 10 windows replaced. Morris was a big help setting up the project. The team that installed the windows, Zair, Alex and Alex were hard working, professional and tidy. Very happy with how everything went.
Aaron Hodson
02:13 07 Sep 23
Ecoline did a very good job on my 19 windows with patio doors in 3 days. I deal with a sales/pm Vitaliy. He is quick to response to my enquiries. There was a hiccup on the extra windows ordered, and the company quickly rectify it and refunded unused windows. This show how professional the company is.Also the 25yr warranty is transferable and includes 1 replacement if there's any accidental damage to the windows!I would recommend them to everyone.
We had great customer service, and they answered all and any questions I had during the process. We had a total of 6 windows replaced and even got an earlier date for installation than expected. Installation took one day and it went smoothly.
Jennifer Ammar
13:50 01 Sep 23
Replacing windows is not an easy task. After our extensive research and consultations we decided to hire Ecoline for our window replacement project.Thank you Jaideep H. (Project Manager) for guiding us through this process. You were very helpful and patient with our many questions. You are amazing at what you do.Within three months our windows and patio door arrived and were professionally installed. Thank you Zair and Alex and your assistants. You were great, you managed to install 22 windows and patio door in three days. Not an easy task to do. We saw how hard and dilligently you worked. Thank so much, we appreciate your hard work. After each day, before you left, you cleaned every speck of debree. You were amazing.We are happy with our decision. Good quality windows and amazing service. THANK YOU ECOLINE.
This was my third time using Ecoline Windows for replacing old, wooden framed living room windows in my rental properties. I am once again satisfied with the company – they have very good customer service, create timely price quotes, provide excellent energy efficient windows and product options….and, Ecoline has a knowledgeable, efficient installation crew. They did a great job and the replacement living room window looks great and now has side windows that open – the new window certainly improves the curb appeal of the house as well.
Lois Ridgway
17:11 18 Apr 23
I recently had two windows replaced by Ecoline Windows. Alex, who provided the initial quote, was knowledgeable and helpful in deciding which windows were best for our room. The quotes were received fast and were well detailed. The ordering and installation process was similarly fast. We are very happy with the windows; they are both much clearer and have resolved our draft problem.
Kadin Majcher
22:44 24 Mar 23
We have upgraded our original windows with our 30-year-old house. We've upgraded from single-glass windows to triple-glazed and converted one large window into a patio door.After long research, we went with Ecoline windows and doors; Dmitriy, the sale guy was very knowledgeable and tentative to our needs; he presented all the options for the replacement as well as payment options, grants, and rebates.The entire project cost was just suitable for the excellent windows and doors quality we got.From the sale presentation until the job completion, the communication with Ecoline was excellent, and the installation crew, Vlad, Shell, and Zair, proved very professional. The replacement took less than two days!After the installation, we did a walkthrough with the team to check the work and the condition of the windows.Overall, this was a fantastic experience, and we are happy with the result and Ecoline's professional approach.
Avner Coopman
17:26 24 Mar 23
The consultant came within a few days to discuss an estimate for two basement windows, which was provided by email, within 24 hours. The estimate was reasonable, plus I received a $100 cheque for referring them to my neighbour. Because of Covid, there were delays in getting the windows produced. The installers arrived within the two hour window and had both windows replaced quickly, without any difficulties (it was a tight area to get the windows in), and left the work areas as clean as they were before installation. Highly recommended.
Ecoline Windows installed four windows and two exterior doors just recently at my house. The process was so organized. It started with a house visit to provide me with a free estimate for the price of installation. When the order arrived, it was installed professionally in 2 days. The installers were courteous and explained the process and operation of the windows. This was not the first time that I had windows and doors from Ecoline Windows. In fact, I had all windows and doors at my house replaced in previous years using Ecoline products and services. I trusted the quality of their products and services which proved to be consistent over the years. I highly recommend them.
Mohsen Rassem
05:39 29 Nov 22
Ecoline Windows replaced eight windows in our 1910 house. They built the windows around the original trim and the house has retained it's character. The office staff kept us informed through all stages of the renovation by email and telephone calls. The installation team were friendly, professional and completed the install without any problems. During the final inspection the team explained the functions of the windows completely. The area was cleaned thoroughly before they left. We would definitely recommend Ecoline Windows for window installation.
Stuart Annis
16:43 17 Nov 22
I bought my house in 2019, the windows were terrible, even though the house was only 6 years old at the time, I called several companies to get quotes. I decided on Ecoline, because they were going to put in the exact same size window (glasswise) all the other companies said that the actual glass would be much smaller than what I had. I wanted to keep it the same as my home didn't have many windows.I love the quality of the windows, and the framing around the window from the inside just snaps into place so if I have to paint all I do is unclick it. WOW, no taping no making sure that I don't paint the edge etc. Where were these windows 30 years ago.I would highly recommend Ecoline, their staff are very friendly and understanding and take the time to explain how everything works. Thank you Ecoline, Pavel, and the rest of the crew!!A++I have attached Photos of the beautiful windows I have, and they are Kitty approved!! (I did remove my screen so no kitty scratches lol)
We had our windows on the upper floor of our house replaced with Ecoline Windows recently. Eugene came out to do the installation, was prompt, polite, and did the installation perfectly. Kate Z was our salesperson and we were impressed with her wealth of knowledge about the product and her ability to explain everything clearly. During the manufacturing process, we were kept apprised of the progress and all the scheduled appts happened when promised. The entire process has been a pleasure. Thanks so much and here's to years of enjoying our beautiful new windows!
Heather Fahlman
12:37 06 Oct 22
We replaced all our windows and patio door with Ecoline windows. Project manager Vitaliy was excellent to work with. He worked on our quote and made understanding the whole process and the products, really easy and straightforward. The installation team Vlad and Vladimir were professional and extremely knowledgeable and helpful, they did their job with keen attention to detail, and care was taken to ensure that all mess was cleaned up so that our house was left as clean as it was when they arrived. There were some delays caused by supply chain issues. However, there was excellent communication with company staff and they kept in touch all the time.The new windows look beautiful. I am a very happy customer and can only recommend this company.
Ганелина Татьяна
20:18 28 Sep 22
Ross and Ricardo did a great job on the install, they even fixed my sons blind when they put it back up as a courtesy! Windows look great, I am very happy!
Melanie Lind
22:00 20 Sep 22
The project manager, Vitaliy Manoylenko was exceptional in every way. The installers, were also outstanding right down to all the small details. Vitaliy also provided excellent follow up helping to guided us through the rebate process. There was one window that I forgot to order and he came out right away to take care of it. The product itself is top of the line and excellent value. I would highly recommend them.
Jeff Huebert
16:04 09 Sep 22
We love our new windows! It feels like a new house. Special thanks to the installers who did a great job and worked around Grandma's schedule for her bedroom window. Our new windows help control the house's temperature much better. Thank you Ecoline :)
Charlotte & Ed V
16:54 04 Sep 22
Windows are of excellent quality, good looking and priced fair. The installation was fast with no damage to my house inside or out. The installers explained everything to me as they worked along.After they were finished the cleanup was perfect and the quality of work 5 star. Thank you Ecoline Windows and crew.
David Paddle
22:18 01 Sep 22
Ecoline provided a quote that was thousands of dollars less than the competition, which contributed to us choosing them. It was an EXCELLENT decision. The team that did the installation was prompt, courteous and polite. The windows look fantastic; the neighbors have been complimenting us non stop!
Jason Munro
00:39 31 Aug 22
The Representative arrived on time and was very knowledgeable and efficient. This appointment was set up within 48 hours of my inquiry. He gave clear options for alternatives and was able to schedule my installation. Very impressed with this company so far.
Lynn Rogers
20:01 29 Aug 22
I will update this review once installation is completed. Currently waiting for the windows to arrive + installed.My review at this time will be on Eugene and the sales experience. Eugene is extremely responsive. I can easily get a hold of him and usually replies my emails within the hour. Truthfully, it is this responsiveness of Eugene that made me choose Ecoline. I had several other quotes. Even though some quotes I got were cheaper, their slow response time put me off.Very knowledgeable, friendly, accommodating and will work with you in order to get the right windows for whatever goal, design and needs you want. Especially budget.I do see some negative reviews here, so fingers crossed that the install and final product is just as good as the sales and marketing experience.
Just signed a contract with Vitaliy yesterday. We really appreciate his professional and efficient service in assisting us choose the right windows and patio door, giving us a very reasonable quote, providing detailed information about the warranty, government grants and loan, and helping us connect with energy assessment company. With his help, we saved a lot of time. Can't wait to see our new windows and door.
We chose Ecoline on the advice of a friend and from seeing that they are a member of BBB and have an excellent standing with it. Although we are early in the process and have so far dealt only with the sales rep. we are impressed with the company so far. Sue, the rep, has been very conscientious and committed to making sure we get what we want and need. She even made a second trip to our house to explain the recommended procedure and show us pictures. She has been very quick in providing quotes and answering any questions we had. If the entire experience goes as well we will be very happy customers.
Rosemary Neish
20:06 16 Aug 22
I recently contact Ecoline for my entrance door replacement in July, and my experience so far with Ecoline is super, totally beyond my expectation. The contact center is well organized, and the project manager Eugene came on site on time, very professional and he listened to my concern, trying his best to give me advice and did quotation on site with his laptop. This saved me a lot of effort and definitely speed up the whole process. Great service!! Now I am waiting for 2nd measurement on Aug 4 and expecting an installation later in fall, very exciting about it.
Lucky Bamboo
16:19 02 Aug 22
Excellent windows high quality, speedy installation, good price.The installer Vlad Shal put drop cloths down on all the flooring during the install, and completely cleaned up the area after the windows were put in. They also made a point of showing us how to operate the windows as well as how to open them for cleaning. Well deserved 5 stars
Eric Hartunian
02:53 17 Jul 22
We are so happy with our top-of-the-line Ecoline Windows. The quality of service was awesome and the installation team was professional, and fast leaving my home feeling fresh with the new upgraded windows and sliding doors. I highly recommend Ecoline for your windows and door needs.
Karla Zlatarits
21:59 12 Jul 22
Vlad Shell an Zair have done the wondering job , very friendly and professional. We upgrade 1969 home windows and doors. 14 windows, Entrance door and patioNew windows make the house look good. Most important is not so hot in the house like before. The new windows come with special feature that make it easy to clean the window by yourself.The ho door
Sudaporn Kunchitjarusit
01:42 09 Jul 22
My experience with Ecoline was simply the best. Right from the start with the first visit with Vitaliy the sales rep. Vitaliy was excellent in explaining the product, the install process and even with information on rebates available. The installers were very professional and considerate with our property from start to finish. We had three other companies (all who advertise on TV) give us quotes and their price was much higher than Ecoline and none of their windows except Ecoline qualified for the rebates!
Karen Georgelin
16:30 06 Jul 22
Ross and Ricardo did a great job on the install, they even fixed my sons blind when they put it back up as a courtesy! Windows look great, I am very happy!
Melanie Lind
14:20 28 Jun 22
I had Nick and Dima install 6 windows and 2 doors in my home. They were amazing! Everything was done in a day and a half. When they were done we checked everything together and went over details. They even took the time to adjust one of my interior doors that was sticking. I highly recommend this team for your instillation!!! Thanks guys!
I am very pleased with my windows. The installers were quick and thorough. My place didn't look like work had been done as it was so clean inside and out.
Evelyn Smith
19:34 21 Jun 22
Ecoline windows Regina guys were very professional. They put down mats, cleaned up inside and outside, made sure everything was working and to my satisfaction before they left. Very happy with the product.
Michael Hillsden
02:51 07 Jun 22
Excellent quality windows, speedy installation, good price and fantastic customer service!The installers put drop cloths down on all the carpets during the install, and completely cleaned up the area after the windows were put in. They also made a point of showing us how to operate the windows as well as how to open them for cleaning. 5 stars!!!
Kevin Cooper
22:26 02 Jun 22
UPDATE: The windows came and and were installed! The team was fantastic! They took care of covering the floors to not damage them, cleaned up after themselves, and did an excellent job with the actual installation and finished product! I can tell the difference instantly. No more drafty windows. I would 100% recommend Ecoline Windows for any job, big or small. They were fantastic every step of the way. Including helping with the rebate information! They changed 18 windows total in 2 days and the end result is outstanding.We have had good experiences with Vitaliy thus far. We first reached out to Ecoline windows in May of 2021, but were unable to go through with the project at that time. And we reached out again to Vitaliy this October 2021 to start the project again. I am very excited to get all our windows upgraded to triple pane. Once installed and complete i will update this review. This far, my experience with dealing with the sales team, and the installation team has been a positive one!
We are planning to replace all windows and doors in our renovation project. We asked Ecoline for a quote. The rep Vitaliy was knowledgeable, prompt and kept his word on holding the price. He even came out a second time when we had further questions. So far we have been impressed. Will see how the installation process goes and the product quality holds up. Hope they won't disappoint.
Flor Tsuee
03:35 18 Apr 22
The start-stop main street traffic noise has been reduced to a minimum!The appt day was shifted due to the previous job having water damage but I was moved to less than 24 hours later.The replacement was quick and painless, thorough, the window/frame is lovely – all in all an excellent experience.
Erica LloydJones
03:19 30 Mar 22
HIGHLY RECOMMENDED! Cant speak highly enough about the great service and finished product. Oleg the sales rep was wonderful to work with and explained all our options clearly, the installation crew were great despite being up on a ladder the entire day completing the top floor windows on our home, they were pleasant and cleaned up very well once they had finished. We ended up choosing the triple pane windows which have made an incredible difference muffling the outdoor noise and keeping our bedrooms much more warm. The modern look has also made a remarkable difference to both the interior of each room and the exterior of the house. We will certainly be looking forward to working with Oleg and Ecoline to complete the lower floor windows in the very near future.
Gilbert Francisco
04:12 08 Mar 22
After one year, we are very happy with our windows. Quality is good and we notice a big difference with rooms being warmer in winter. One minor issue with a sliding patio door not closing properly came up and they quickly sent someone in to fix it. All looking good now.
Geoff Winsor
19:33 02 Mar 22
We had a fabulous experience for installation with Lyubomyr and the team.They changed 13 windows within 6 hours. It was amazing!! They are very responsive, the work was done quickly and tidily and the end result looks great! 😀Thank you again!
We called around a lot of companies and Ecoline was the best by far between the price and the warranty.Only ended up doing 3 windows but they showed up on time, finished quickly and everything looks good! Even the badly rotted window from a previous install.Will definitely call them back for the remaining windows.
Steven Huigsloot
00:50 08 Feb 22
Dealing with rep Vitaly was fantastic. He was able to provide a detailed same day estimate for my home (20 windows). The price was good and the timeline for install fit my needs. He also set me up with the proper people to get a significant rebate for the work which makes the switch to upgrade a no brainer.
David DaBrazia
00:43 08 Feb 22
Lyubomyr and his crew we excellent! Extremely courteous with great attention to detail. They were a pleasure to have as our install technicians!
David Hiscock
22:25 03 Feb 22
Gena and Sergey installed our windows today. They spent the whole day making sure the job was done well. Both were very thorough and very careful. We are very pleased with the end results 👍🏼😁.
Samar Speed
05:29 07 Jan 22
At first, we just want to replace ENTRANCE Door for 1969 home.We called for 4 quotations. Ecoline was not the lowest price but it was not the highest. Furthermore, Ecoline has got professional presentation.Vitaliy.m is very informative. Sincerity of his presentation has shown the quality of his company products. At last, we did not only order the new entrance door,We also order new windows to replace every windows in the house and patio door. We are very excited and look forward to see new upgrade doors and windows in Spring 2022Surrey, BC
Khanomkrok from BC Canada
05:58 11 Dec 21
Great overall experience with this company. The sales rep, Vitaliy, was knowledgeable and took the time to make sure I was comfortable with my purchase. Their prices are also reasonable.The crew who came to install the windows also did a good job. They were on time, worked quickly, and cleanly and were polite.The windows themselves are great, so far. I went from single pane windows to their triple pane windows and the draft and noise reduction was instantly noticeable.I would definitely recommend Ecoline.
Ecoline Windows is great! We had a fabulous experience with Vitaliy and the team at Ecoline. They are very responsive, the work was done quickly and tidily and the end result looks great! They were very quick to resolve any issues. I highly recommend!
Alexis Ronse
20:34 25 Nov 21
We installed our windows with Ecoline. they did a great job! Alex sales rep was pation and informative. They were not cheapest but product was the best. love my new home!! Recommend !!!
Ludmila Nagli
01:51 25 Oct 21
The installation went very smoothly and quickly. The whole crew but especially the fellow in charge were polite, respectful, and very professional. Based on their service alone I have no problem recommending Ecoline. The windows are a great product as well and they not only look good but are energy efficient.We'll done!
Gord Barrett
21:46 12 Oct 21
We ordered our replacement windows and Vitaly was wonderful to deal with! He answered all our questions promptly and was a pleasure to deal with. We are looking forward to get our new windows installed!
Ellen Walde
17:26 29 Aug 21
Ecoline got good quality windows with good price value that are qualified for Home Greener Grant Program rebate. They also have better warranty compare to other window companies. Most of all, I like working with Vitaliy. He is very helpful, patient and punctual. He always tried his best to answer all our questions promptly. Even help us save more money. We are looking forward to see how our windows replaced.
Sheila Tan
00:17 14 Aug 21
I had a few windows replaced by Ecoline in 2020 and they did such a great job with good quality windows, I am going back to them to get the rest of my windows replaced. Serge was very knowledgeable, friendly and helpful in answering all my questions and the installation team was great too.
I had Vitaliy Manoylenko-project manager recently visited my home with estimate, he was very friendly, sincere, informative, especially in both rebates(from Hydro and Government), he even register me for the Home greener Grant program and now we expect for energy evaluation, so it will help us to get amazing rebate up to 3300 dollars. So, I guess this is the best time to take advantage of changing windows with having 2 rebates at the same time. Highly recommend to all my friends and everyone.
Gary Minhas
00:44 05 Aug 21
I will give a double "like" to Vitalily, he is so professional and well prepared for our appointment. He knows the flow of the process and well explained on how to get the government grant and Hydro rebate. We are looking forward to see how our windows are replaced..Thank you very much Vitalily !!!!!!
Rocky Chow
02:40 04 Aug 21
Working with Vitaliy was easy and smooth. Their prices are very competitive. I got two other quotes but Ecoline was the best. The process was very present. I can wait to see the final product.
Just ordered my windows and doors with Ecoline Windows. Vitaliy is an amazing guy, he changed/updated my quote numerous times with patience. And he tried his best to save me money. He even brought his installation crew over the second time to look at my current windows to discus options during quotation process. They spoke a lot of their native language during the discussion, but translated into English for me after, which was totally understandable. I decided to go with them right after that discussion. The lead time is pretty long, installation hopefully starts in Sep. I am looking forward to it, and hope that the installation goes as good as the quotation process.P.S. I went with triple pane vinyl windows, it is a better solution after rebate from BC Hydro.PP.S This is my very fist google review ever. (correction: after checking, it looks I wrote a few google reviews three years back)Thank you Vitaliy.Kevin
Great job by the Ecoline team in installing our new triple paned windows. Very high quality product, and despite some small hitches in installation, looks and functions wonderfully in the end. Thanks to Ivan and the installation team, and special thanks to our Project Manager, Serge, for assisting us throughout the entire process.
Milton Leung
09:32 18 May 21
In May 2018, Ecoline replaced two windows upstairs. I was so impressed with their quality I had them install new bay windows this spring. Their glass is triple pane, they insulated the window hole, and they took the time to compliment their windows with beautiful trim. The head jamb, side jamb, and sill are perfectly proportional. The lock handle and operating handle are subtle. My Ecoline wndows are the focal point of the room. Vitaliy and others at the office helped me submit successfully for the BC Hydro Renovating Windows Rebate. I strongly recommend Ecoline .
Frances Murphy
03:16 04 May 21
Thank you Ecoline Windows for the great choice of windows we just ordered. Project Manager, Vitaliy (Ukrainian guy) was very informative in all aspects of the things we needed to know in order to make the right choice. We even had other quotes that were way less but we picked quality, triple pane and maximum rebate for efficient windows. We didn't even know about the Hydro rebate and were very surprised to hear about that. So very excited to get them installed soon.
Divena Johal
04:05 29 Apr 21
Wow, just wow! So happy that we got our old windows replaced. The ladies are all inspired to decorate our bay windows. The company delivers. Special mention to Vitaliy and the crew. Thank you so much for a very good job.
Eduardo delos Reyes
15:34 13 Apr 21
I got 2 old bedroom windows replaced. The workers who installed the windows were very nice, followed all covid protocol and very professional and efficient. They cleaned up the job very well. The windows are great, no complaints. I will definetely get them to do more windows and will recommend to family and friends. The whole process was very stress free which is hard to find these days with contractors. Thank you, Ecoline.
Highly recommend! My old windows was double pane aluminum windows.. Everybody was telling me that we do not need triple pane windows here in BC. I installed triple pane windows from Ecoline and 1 hour later, after installation I turned off my furnace!!! Windows were installed in Feb. Good team. Reasonable price. Good luck in your business!
Victoria Tiora
19:30 11 Mar 21
We were really happy working with Ecoline team installing our Gorgeous windows l, from beginning to the end project manager Vitaliy was helping us with all information and details where we were confused, installer were very quick and funny. Thank you so much. Recommend all.
Ilya Kislyakov
08:09 10 Mar 21
Crazy!! 26 windows in one day!!! Sales manager Serge came with the best solution and price for our windows. He asked questions nobody asked. Ivan and his installation team installed 26 windows in one day!!! Also best rebates on market. Recommend!
Max Grotsky
05:18 05 Mar 21
They provided excellent service from start to finish. They were able to measure and provide a quote quickly, and never over promised on delivery. Everything went according to schedule, and we are thrilled with the installation. They took every care to make sure that the finishing touches were perfect before they left. You won't be disappointed.
We love our new windows! Thank you VITALIY and the whole Ecoline team. You made everything from choosing the appropriate window style, installation and getting our energy star rebate easy. We especially appreciated the installation team working with Ivan. They were diligent and conscientious throughout.
WOW! I am so pleased with the work done by these professional gentlemen. They were efficient, hardworking and polite. The work is beyond my expectations and I will recommend ecoline to my neighbor's and friends . My house feels new again and my family can notice the huge difference. I'm very pleased. Thank you again .
Jorge Figueroa
04:12 21 Jan 21
Thank you Ecolinewindows team for recent installation of my beautiful windows. They were very professional and fast. We decided to go with them at last moment even couple quotes we have got were cheaper than them but the quality of material and presentation changed our mind, so there were no questions and decided to go with them no matter what. SUPER HAPPY AND RECOMMEND IT 100%
Domenica Villavicencio
04:38 18 Jan 21
We had Vitaliy M come to our house to give us a quote. He was very respectful during our meeting and took extra cautions in regards to wearing a mask. He explained the process very well and was full of information that he made easy to understand. He had examples our their products to show the high quality they supply. We are looking forward to having our new widows installed.
byron Halpenny
22:38 20 Nov 20
Vitaliy was great to deal with. He spent quite a bit of time with us to ensure that we understood everything before leaving. He explained why Ecoline does certain things when we compared it with what our friends had done recently for their windows.
Anthony Wu
03:02 10 Nov 20
Vitaliy is the best! He's first came to our house and was incredibly informative, respectful and not at all pushy. He's also spent countless hours at my parents house taking the time to explain everything. They changed their minds multiple times between sliders, awnings and casement windows but he was patient through it all (not to mention he is spending his day off doing this). He worked with us and gave suggestions on what we could do to improve the home in terms of windows/doors and what we could do without.I highly suggest working with him.Also, I feel I should mention they have a fantastic warranty on their products. 25 years on hardware, accessories, accidental glass break, labor, etc. Also, any window or door that opens comes with a screen.We have yet to get everything installed (ETA March) but we will provide update on our review and add pictures once everything is completed.
Thanks to Vitaliy, our windows purchasing experience couldn't have been easier. We have consulted several windows consultants, but we knew right away after talking to Vitaliy that he is the most knowledgeable. Vitaliy was always straight to the point without any gimmicky sales pitches. He was professional, courteous and punctual. Most importantly, we were able to buy a good product at a good price.
Great experience from start to finish. We replaced our windows and are very happy with the end result. We met with Serge for our quote and he explained everything well, and the installation was clean and done well. I highly recommend Ecoline Windows!!!
Guntas Brar
23:57 25 Sep 20
Serge was very helpful and answered all my questions I highly recommend ecoline windows
A Google User
02:11 17 Sep 20
Vitaliy was over yesterday to provide a no cost quotation. He is professional, on time, respectful, honest and open to answering any and all questions. I appreciated the information and excellent service. We went with his reaonable quote. We don't have the windows yet, but so far we are very impressed and would recommend.
Serina Rowe
17:56 15 Sep 20
Very happy with the work done, very professional and courteous service.
Victor Rodriguez
17:13 07 Sep 20
Vitaliy Manoylenko came to our home and did a wonderful presentation. He was was very professional and one of the main reasons we chose this company. We look forward in having our windows installed soon.
On September 2, 2020, we have Vitaly M. the project manager over to our house to estimate all our windows and doors in Delta BC. He was very professional, straight forward and it was explained clearly the benefits of having ecoline windows. Highly recommended.
AJ Bautista
02:44 04 Sep 20
We have great experience with Serge from EcoLine Vancouver. He was very patient and had to come to our place multiple times, as we weren't able to decide between ownings and casements.Waiting for our old windows to be replaced.So far everything is great.
Alex Makarov
17:16 01 Sep 20
Thank you to your team that did a fantastic job on replacing our 60 year old windows today! They stayed late and spent considerable time re-framing our new patio door that had rotten wood around the old frame, and reframing the interior frame of most of the windows as the originals were set in thick plaster. Everything is sealed very well against the elements, and your crew was professional and on time. Thank you to Dmitriy for his consult and suggestions for our home. To people that have commented on the delay in installation – we're in the middle of a pandemic, be realistic – there are production delays. Ecoline offered us a free upgrade to triple-pane glass as an incentive during this time period, which is lovely! These windows are already making a huge difference against noise on our busy road. Will definitely recommend your company to those looking to replace their windows!
Ecoline Windows Vancouver did a great job! Last week we had anew large Sliding Door and 8 Windows replaced.Their Team, Ivan, Valentine & Andre were fast, efficient, professional & hard working during our recent heat wave. We had some minor touch ups, which they did immediately upon our request. Thank you.
Connie Hilgerdenaar
20:13 01 Aug 20
We had a very good experience with Dmitriy Karpenko and his crew from Ecoline Windows. Every meeting prior to installation was informative and the reps arrived promptly. The windows arrived when expected and the installation was efficiently done. I would also commend the men who installed as it was very hot that day, but they did not stop until the job was done. Finally, they came up with an intelligent and resourceful way to overcome the obstacles to get the sliding glass door up to the second floor of our house. There were no excuses and no delays… often a rare phenomenon these days when it comes to household renovations. I would recommend this company without reservation.
Jaimie Ireland
18:30 22 Jul 20
Thank you guys for your work. I was very pleased. It exceeded all my expectations. A very large assortment for selection. On-site calculation is very convenient it saved my time. Professional workers such as Serge and Ivan who were able to advise and choose what I need. Very good quality material and very functional🤩
Ирина Пешко
01:55 01 Jun 20
Serge was the one who initially took our order, he was very friendly and professional. He explained us in detail about the windows, available financing options. Pricing was good according to the best quality. Very happy that we choose the eco windows, very good quality, and their installers are very efficient and professional as well. Evan the installer was very good. So whoever decides to go through this company won't regret.
Ramesh Acharya
21:22 22 May 20
Denys Shupta recommended the best windows for my mom's master bedroom. He measured correctly & was very friendly. After a few months, the windows were installed professionally & cleanly & the old windows were removed accordingly. I was surprised when I got home that there was no mess at all. I was really impressed with the whole experience with Ecoline & would recommend their services. Thank you, Denys & the windows installers.
Michael Tanaja
09:00 28 May 19
We had a great consult with Vitaliy from Ecoline, he was very thorough, showed us many different examples of their work and walked us through the rebate process. I highly recommend him and the company! Great experience
Denise Antifeau
22:47 21 Apr 22
F.A.Q.
What are the payment options for me in Whistler?
We propose financing options in partnership with several financial companies. You may be eligible for up to 12 months of payment deferral and low-interest financing.
How much does a replacement window project cost?
The price depends entirely on the options you select for your replacement project. Buying new windows is a long-term investment. Our technicians assure you that the job will be done correctly, leaving you with peace of mind for many upcoming years. But to better understand our pricing, you can use our free product estimator and choose the products you like.
What are the advantages of triple pane windows over double pane units?
Triple pane windows offer more energy efficiency for your house, hence lowering your energy bills. They are better suited at keeping cold air from entering your home and warm air from escaping it. These units also enable more additional features to be added to your windows.
What is the average window project completion duration?
In most cases, a standard project takes around 6 to 10 weeks to complete from the day of contract signing.
Where are your windows manufactured?
All Ecoline windows are Canadian-made and manufactured in Ontario.
Do you offer a warranty?
Yes, Ecoline offers a warranty on all our products against defects and workmanship. You can, however, be assured that our products are manufactured to exceed industry standards.
Virtual Window and Door Quote
Firstly, we want to say that our hearts and thoughts go to anyone affected by the COVID-19 pandemic, either directly or indirectly. 
During these uncertain times, we have resorted to offering virtual quote services.
Our project managers offer you virtual consultation via Zoom, Facebook, Skype and other available platforms. 
Our virtual quotes are informative and contain all the exact details you can get in a face-to-face appointment or consultation.
Book a Virtual Window and Door Quote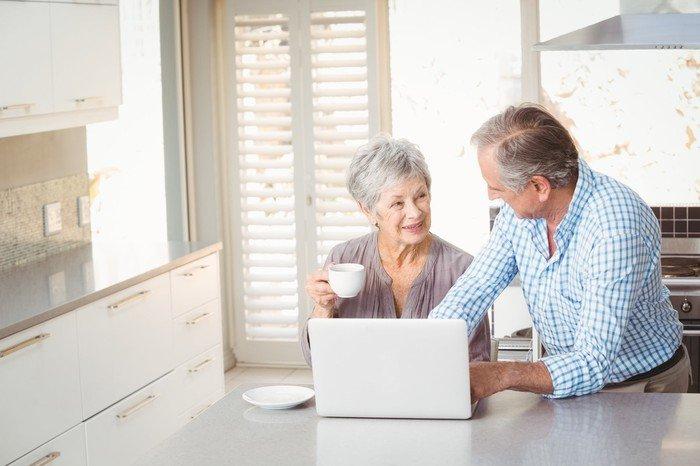 Have questions?We are ready to help!
Book an Appointment
Step {{activeStep}}
Your address
{{ error }}
Start typing the address, and we'll give you the appropriate address options
Book an Appointment
Step {{ activeStep }}
Order type
Please, select the type of order you need
{{ error }}
Book an Appointment
Step {{ activeStep }}
Desired date and time
{{ date.format('dddd') }}
Not availbale
{{ date.format('MMMM, D') }}
All rimes are in your local time (PST)
{{ error }}
{{ error }}
Book an Appointment
Step {{ activeStep }}
Contact information
{{ error }}
e.g. +1(000)000-0000
Verification
We have just sent a verification code to
{{ prebooking.phone }}
Filled-In before the end of the booking:
{{ wizardCompletionPercent }}%
Appointment details