Home design shouldn't be intimidating, or something that you have to leave only to the professionals. Of course, it is helpful, but if you are just doing home renovation projects and not building your home from scratch, good design often goes hand in hand with function and practicality.
This is especially true with replacement windows: their main job is to be practical and efficient, but that doesn't mean they have to bring the overall look of your home down. On the contrary, when shopping for new windows you have many options that can spruce up the interior look of your home, without causing any significant changes or affecting the performance of your new windows.
To truly create an "irresistible" experience in the room, your new windows should:
Meet the functional needs of that room. Some rooms require better ventilation or more privacy than others. New windows should address those needs while improving the energy efficiency compared to the old window.
Let in lots of natural light. You often have several options for combinations and frame profiles to improve the amount of light a window lets in.
Upgrade or improve the existing look of your home on the inside and outside. Often, just getting vinyl windows installed, already gives the home an upgraded modern look, compared to old crumbling wooden windows.
Be able to accommodate additional visual or performance upgrades. The whole point of getting custom windows is so that you can pick and choose which upgrades, styles, or looks you want.
Let's dive into these points further:
Get the right functionality
As we already mentioned, when it comes to replacement windows, good design goes hand in hand with the right functionality. When considering what windows to get for each room (yes, you should get different windows for different rooms), consider what that room needs. Is is it a high moisture area like shower or kitchen that requires ventilation year round? Does that particular room need lots of natural light during the day? Or on the contrary, perhaps it needs to be tucked away from prying eyes? These questions are a good start when considering which windows to get where.
One of the simplest solutions to improve the practicality of your windows is by turning inoperable windows into operable ones. In older homes, several or most windows may be "fixed" (a window that doesn't open). Replacing a window like that with an operable one can improve the airflow in that room and in your home in general. In rooms that have numerous fixed windows, you don't necessarily have to change all of them to an operable window style. Replacing just one or two fixed windows can provide you with sufficient ventilation, humidity control, and airflow.
Let more natural light in
The secret to beautiful windows is often not about the window itself, but about how much light it lets in. The most majestic windows are the biggest ones, that let in the most light.
A logical solution to this is expanding your existing window opening to accommodate a bigger one. This is popular with window replacements in living rooms where homeowners prefer a wide view, and lots of natural light.
Note: expanding your windows is a job that usually requires a permit from the municipality. Make sure you have the appropriate paperwork before.
Check out the information for getting building permits in your city:
Building permits in Calgary
Building permits in Winnipeg
Building permits in Edmonton
Building permits in Regina
Whether you are expanding the window, or already have a large opening, keep in mind that not all windows can be manufactured in oversize dimensions. This means you will probably have to get a combination window or two, in areas with an oversize opening. Determining the type of combination and the split you get can go a long way toward creating the optimal design.
Usually in a combination window, one of the windows will be operable for ventilation.
The picture above shows a common split for combination windows, where the operable window is the same size as the fixed one. Visually this doesn't always look good in bigger openings as the joint of the two windows sits right in the middle of the frame and obstructs the view and natural light. It is possible to get a combination where the fixed part is bigger than the operable, allowing lots of light through the center of the window. Check out the picture below:
In the biggest openings, it is possible to get a combination with an operable window on either side of the fixed window: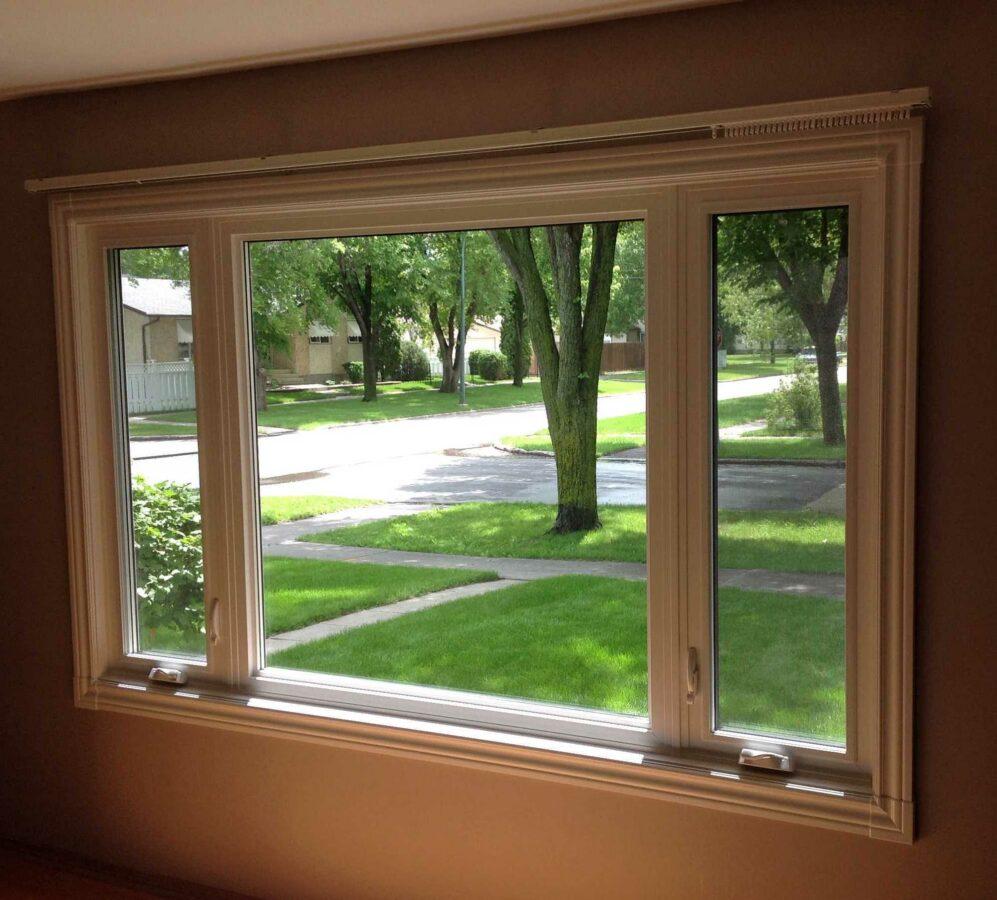 Combination windows can also be built with a slider: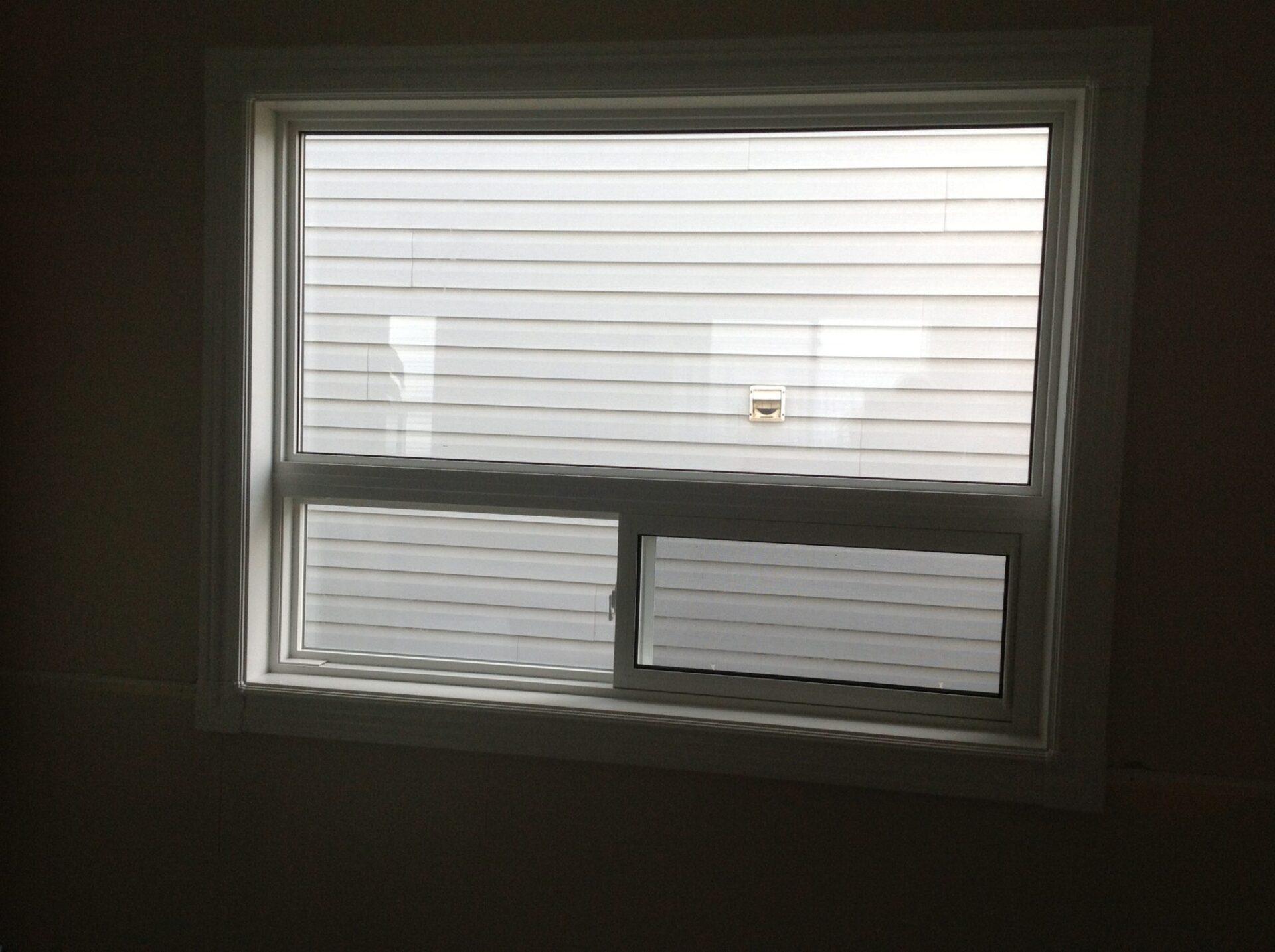 Don't overlook shaped windows
In reality, homeowners are often wary of replacing shaped windows. Even when there is already a shaped opening, many still decide to patch it up and install regular rectangular windows. But it is stuff like that, that makes your home memorable and gives it character compared to other houses on the block. In terms of visual appeal, shaped windows are great because they make your home look interesting on the outside, and add a stylistic throw of light on the inside.
Shaped windows can also be manufactured in a combination with an operable or fixed window.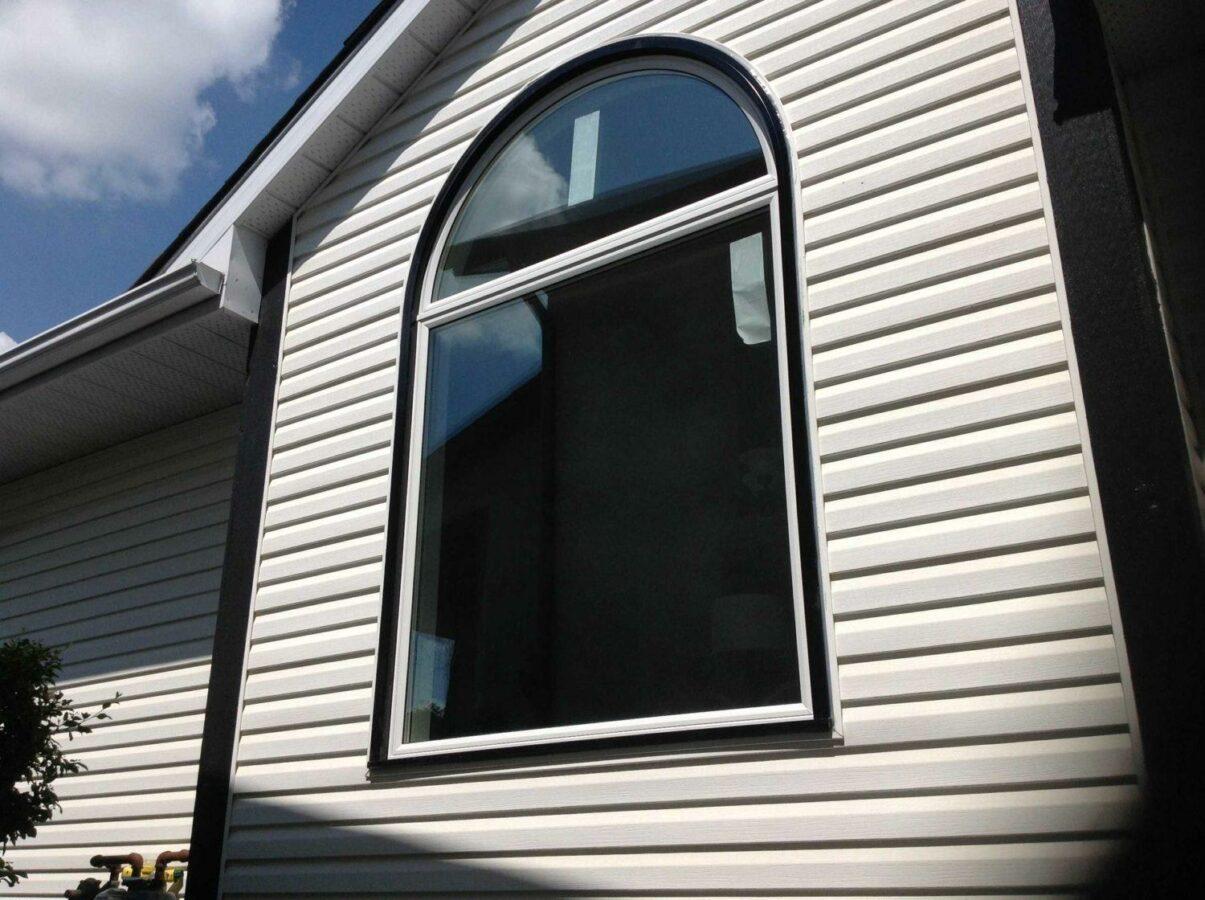 Grills
One of the visual details that can go "on" or "in" your windows are window grills. Grills serve no other purpose than a visual enhancement to your windows but can add a majestic touch to any plain windows.
Grills can be installed between the window's glass panes, or on the exterior side of a pane. Keep in mind, grills installed on the inside of the window slightly decrease that window's energy efficiency.
Below is a diagram of the common grill options that come with Ecoline Windows products:
Decide on blinds or drapes BEFORE replacing windows
Many homeowners don't think about it, but your preference in window covers can have a big influence on the type of windows you choose, and subsequently on the overall appearance of your room. This is especially important with combination windows.
Combination windows with an operable window in the middle are better suited for windows with curtains. That way when the curtains are open, you can still open your window without them blowing all over the place. The picture below is an example of this combination:
For windows with horizontal blinds, it is best to get a combination with a window on one or both sides. That way you can still operate your windows without having to lift the blinds too much.
It is possible to install blinds, curtains or drape after your window installation, as you can drill into the vinyl jamb, but considering what window covers you want in the end can give you a better idea of which window style to settle on.
Custom Interior Finish
One of the best ways to give your windows a unique look, and make them harmonious with the rest of the room, is with custom interior finishes.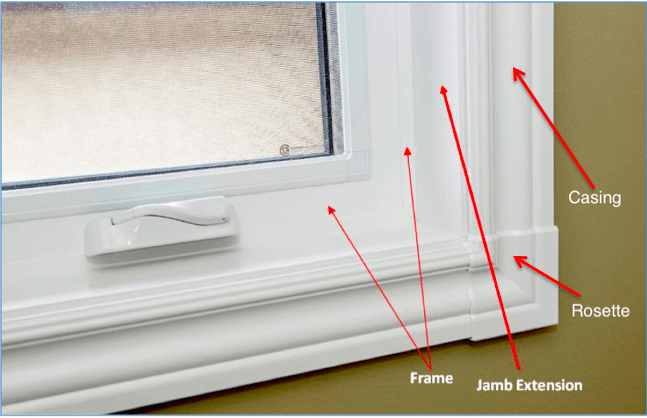 In a standard package, vinyl windows come with vinyl jambs and casings. This gives your new windows a clean uniform look, as the frame, jamb, and casings all look the same. However, not many homeowners have white polished surfaces to match the look of the windows. That's why it is possible to get custom wood or oak casing to match other wood finishes. The beauty of wood casings and jambs is that they can be stained, varnished, or laminated to closely match other colours.
If you decide to stick with a vinyl casing you still have a choice as to how the casing profile and rosettes (corner pieces) will look.
Below are three examples of casing and rosette options we offer:
In the last year, we also began to offer a flat casing option. Flat casings look the most modern and neat with vinyl windows.
Spice it up with coloured windows
Another option you have for a different look is getting coloured windows. Vinyl usually comes standard in white, but a colour can be baked onto it during the manufacturing process. Windows can be manufactured in a variety of preset colours, or a custom shade of your choice.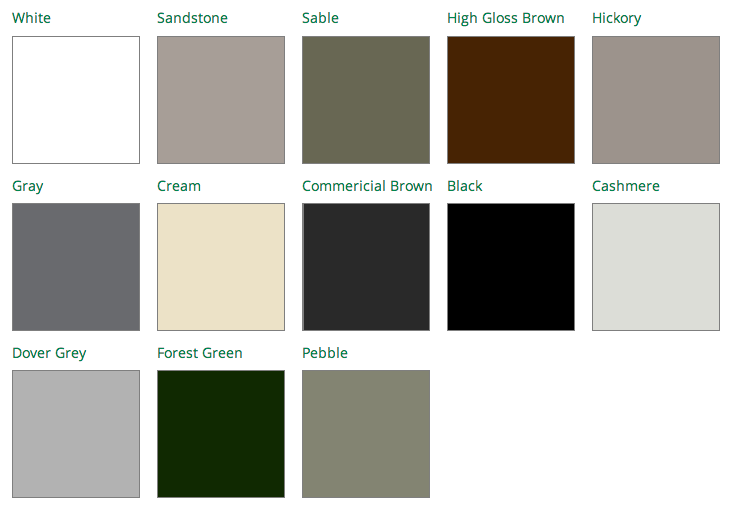 You generally have a choice whether you want the interior, exterior, or both sides of the window to be coloured. Keep in mind that getting coloured windows makes it impossible to get certain upgrades (like ETI foam) as the manufacturing processes differ.
Bronze Tint/Silver Tint
Another way you can customize the look of your windows and the atmosphere in your room is by getting a coloured tint on the windows. Most windows today already come with one or several Low-E coatings. Low-E coatings already reduce the effects of harmful UV on your room, but if your room is on a sunny side and doesn't have a lot of landscaping in front of it, you may want to rely on additional tints to cut down on the excessive sunlight.
Tints can also reduce visibility from the outside and give you a little extra privacy where needed.
Conclusion
As you can see, there are plenty of choices and options you have to decide on, when it comes to customizing the look and functionality of your new windows. Remember, regardless of how your windows look it is important that they keep your home warm and don't lose heat first. If you can achieve that, your room will already make you happier and more comfortable.
Learn everything you need to know about replacement windows:
Find out how much a new window replacement should cost
See all of our vinyl replacement window styles
Follow the replacement process in this visual INFOGRAPHIC