Albertans can breathe a little easier in the new year. As of January 1, 2017 the provincial government is banning the door-to-door sales of energy products. Although few window companies in Alberta sell their products and services door-to-door, the change in regulation will hopefully create more transparency for all homeowners looking to improve the energy efficiency of their homes.
The door-to-door ban which came into effect through the efforts of the Alberta provincial government, BBB, and the RCMP includes the sale of:
furnaces
natural gas and electricity energy contracts
water heaters
windows
air conditioners
energy audits
"While BBB recognizes the many legitimate and trustworthy businesses who sell door-to-door, we hope these restrictions on misleading and high-pressure sales tactics will help create a marketplace where buyers and sellers can trust each other," said Mary O'Sullivan-Andersen, President and CEO, BBB Southern Alberta and East Kootenay in an interview with the Global News
Hopefully, this change will not only reduce the shady services and companies out there but also make potential buyers realize the need to do research prior to getting to quotes or estimates from any company.
We've written previously about high-pressure sales tactics, product quality scams, and how a good quote appointment should work.
Service Alberta also put together a handy tipsheet for clients dealing with door-to-door sales. The sheet also provides useful information on canceling your contract and questions you should keep in mind before putting pen to paper.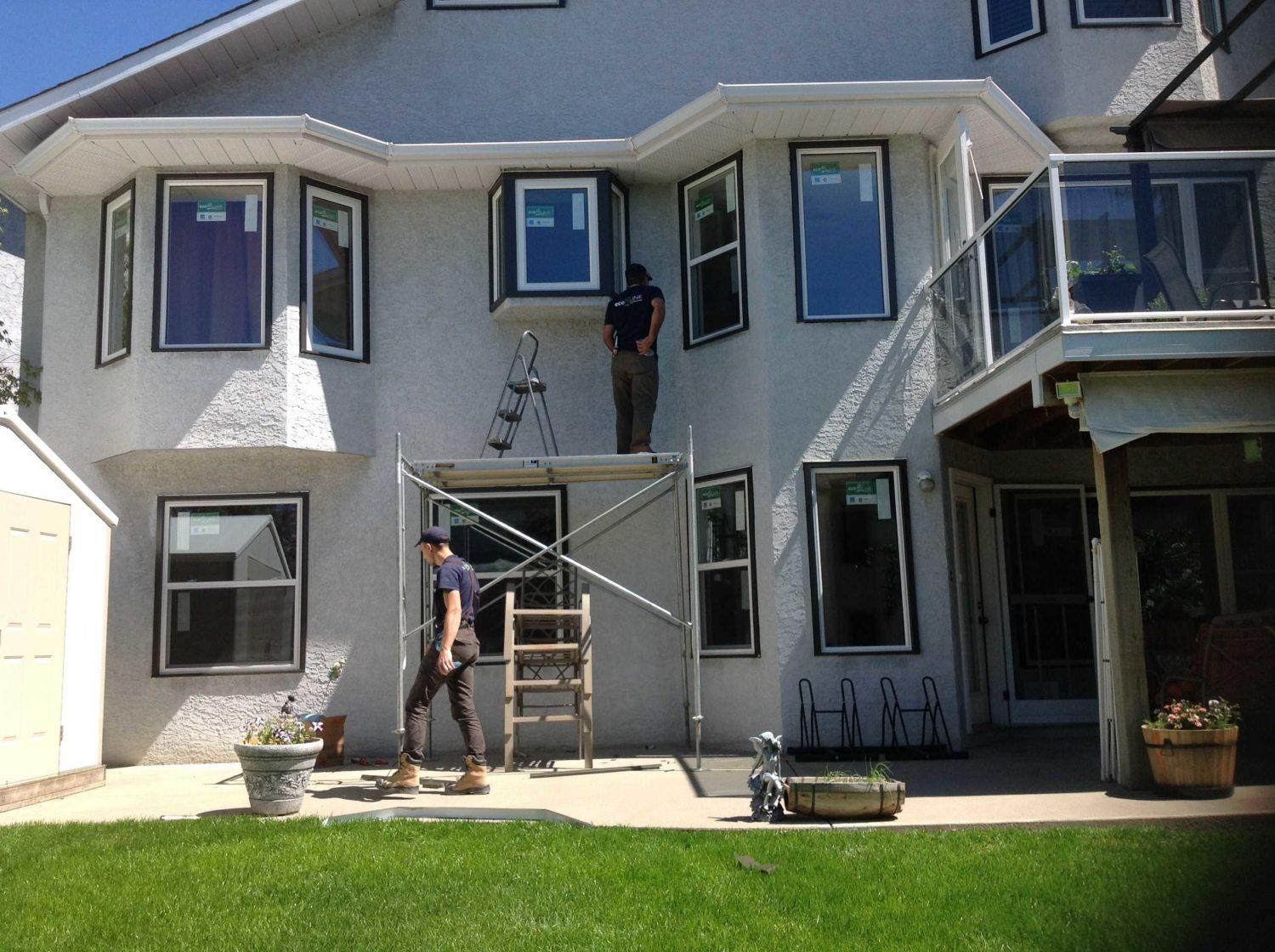 Why In-Home Window Consultations Are Important
Not to be confused with door-to-door sales, in-home window appointments are nonetheless an important part of the window replacement project. The difference is that you would normally contact a company for an in-home appointment, while door-to-door sales people appear at your door uninvited. Although clients are often puzzled and even angry when we stress the need for us to come to the residence in order to provide a full quote, it is the only way to truly assess what your window replacement requires.
Installation and window type are two important factors that determine the materials, time and type of labour required to successfully complete the window replacement. Without looking at the condition of your existing windows and surrounding wall structure it is impossible to assess what each opening requires and whether certain windows need to be replaced at all. Bad window companies will only be too happy to rush you into signing the contract without looking at your home. The good ones take their time to understand the job at hand.
Learn everything you need to know about replacement windows:
Find out how much a new window project should cost
See our full line of replacement vinyl windows
Find out about the Ecoline windows warranty
Get a Free Quote on New Windows in Alberta