If you're like most people looking for a window replacement, chances are you probably don't want to buy windows for the whole house right away. While it's certainly an optimal solution (check out should you replace windows in stages), it is also a very pricey one.
In reality, most homeowners prefer to change a few windows at a time. This allows you to replace windows that have to be done right away while keeping some functioning ones to be replaced later.
But a big challenge with doing a window replacement in stages, is matching the look of new windows with existing ones. Of course, if you decide to go with the same company it is very easy. But a lot of homeowners like to shop around and end up getting windows from two or, even more, companies.
What's the big deal? Just make sure they are the same colour and that's it.
In reality, it is more complicated.
Matching Window Profiles
Obviously, colour is important when it comes to matching vinyl windows. Most manufacturers today carry a standard palette of colours and can match a custom colour if needed. What goes a long way toward making your windows look uniform, is matching the profile. What does that mean? In simple terms, a window's profile is how high the frame of the window extends. Windows usually come in a high-profile (casement, awning) or low-profile (slider, hung). Profiles are especially important for creating a uniform look in combination windows. Because fixed windows can be made in a high or low profile, you have the choice as to which one prefer.
Take a look at the pictures below:
Although the profiles don't quite match in the pictures above, a lot of homeowners still prefer this kind of arrangement as low profile windows maximise glass area and provide more light into a room.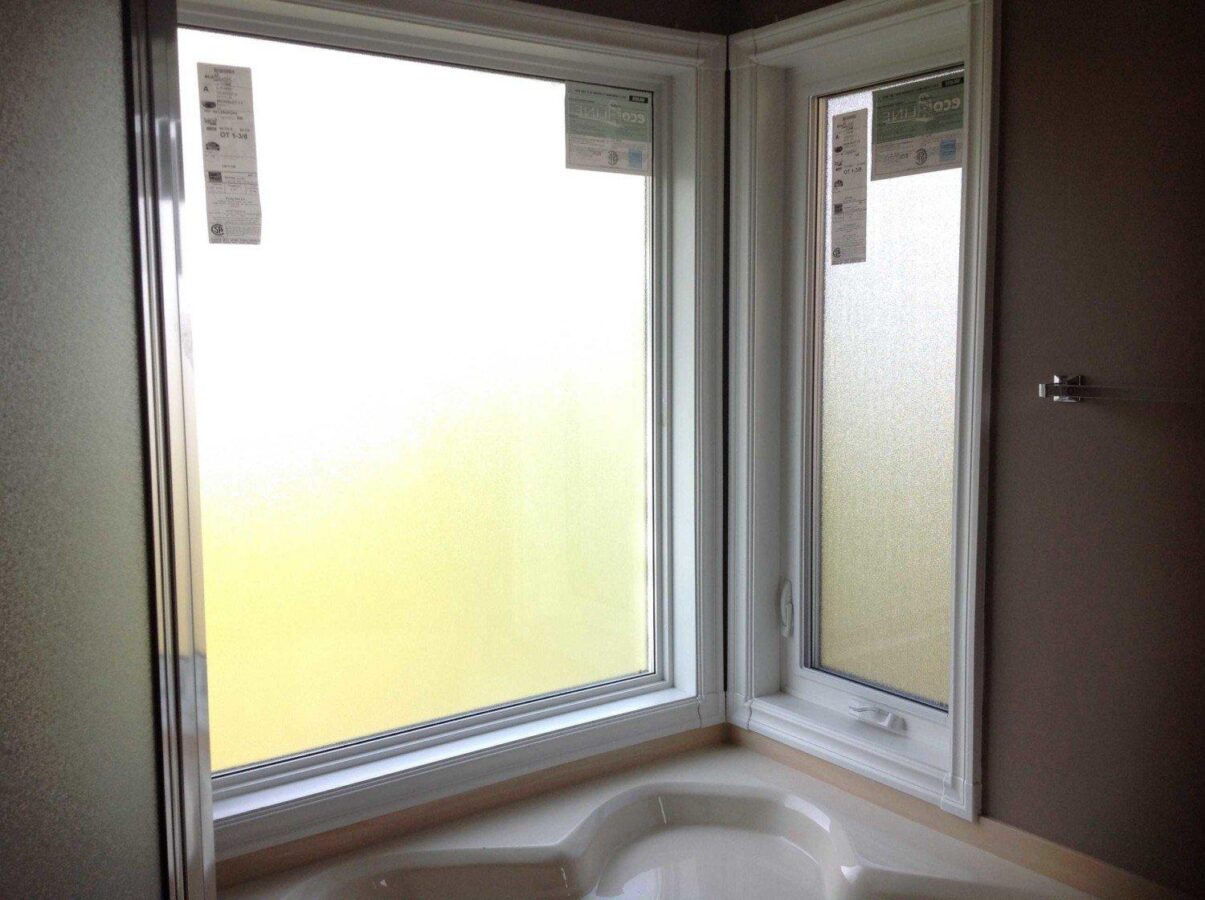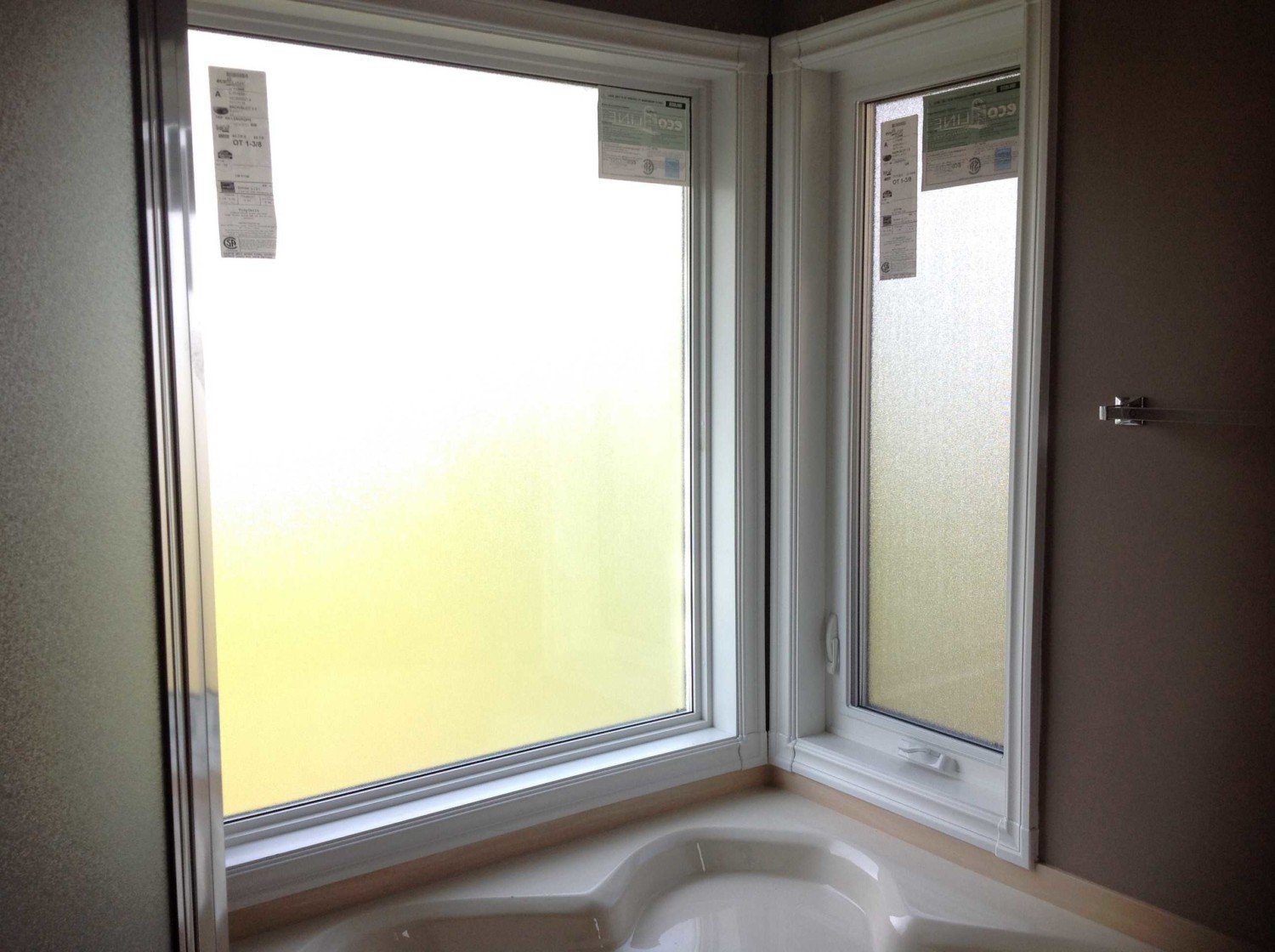 As you can see, there are several options and reasons for mixing or matching different profiles, whether it is in a combination window or separately. What is more important here, is that you know exactly what you want to see, and understand why you are getting one window and not the other. This is where a good project consultant is essential.
Trust your replacement window project consultant
Successfully matching your new windows to existing ones greatly depends on your project consultant. They are the person responsible for filling out your quote, and helping you decide which window types you want, and how your windows will match the existing ones. If you are doing a project in stages be sure to discuss what kind of profiles your new windows will have, and how they will look beside other windows.
Matching windows in a condominium
Matching new windows is an especially important question to consider if you are a condo owner looking to replace your windows. A lot of the time your decision to replace windows has to be approved, or at least discussed with the condo board. As a result, you may find that your hands are tied if you are looking to personalise your replacement. On the exterior, the windows have to look just like the ones already in the building.
Because the windows have to match, you often have to get the same exterior finish as the one on your neighbor's windows. If other windows in the condo have aluminum cladding, getting windows with a vinyl brickmould will be out of the question because it simply won't look the same.
A big point in matching new windows is the grill arrangement in the existing windows. To keep a uniform look, you will be expected to get the same grills. Because as far as the property management is concerned, it is the homeowner's responsibility, be accurate when relaying the grill design to your project consultant. Pictures are worth a thousand words, so make sure you or the project consultant take some before the units are manufactured.
Conclusion
As you can see, there is more to matching different windows, than just the colour. In fact, unless you have a unique custom shade, matching colours is probably the easiest part. What is more difficult for homeowners, is visualizing how their home will look once different window types are put in. This is understandable, as most people replace windows maybe once or twice in their lifetime. This is why it is important that you ask the right questions in your consultation appointment, and make sure that your project consultant is on the same page when it comes to giving you what you want.
If you are a condo owner, make sure to look into permissions from the condo board or property management before putting in a window order. While they may not always have specific requirements, chances are there are still some restrictions on what kind of windows you can get in a shared building.
If you are curious, find out how we price our windows, and what the purchasing process is like when you go with Ecoline windows.
Check out these window replacement articles:
Custom Windows in a Condo? What You Need To Know
How To Pick A Window Company
How To Compare Replacement Windows