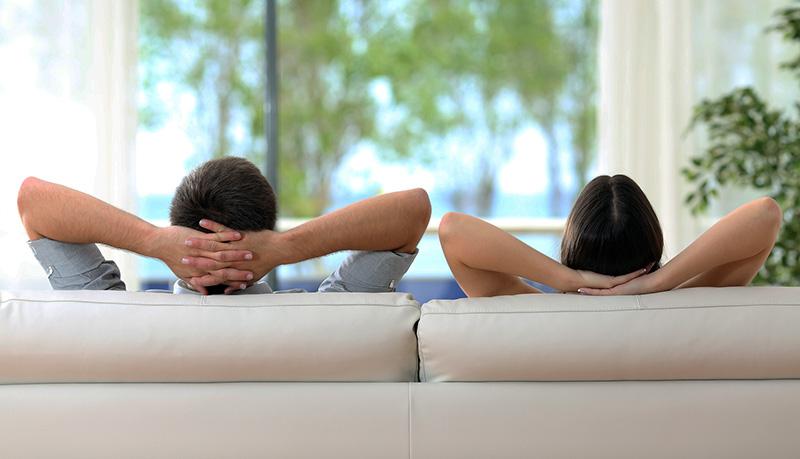 Ecoline Windows and Doors in Brandon
Manufacturing and replacement ENERGY STAR® Rated & NAFS-11 tested windows and doors
How Much Can You Save on New Windows?
Check eligibility requirements and potential Rebate amount for your project
You might be eligible for:
Canada Greener Homes Grant & Loan
Senior Home Adaption and Repair Program (SHARP) Grant or Loan
Please, answer the questions below, so we can check your eligibility and estimate possible rebate & loan range
Here are your estimated rebate & loan ranges
Potential rebate amount:
up to
$4000-$5000
Potential loan amount:
up to
$4000-$5000
Download your detailed rebate & loan report
Proceed, if you would like to see results
Proceed, if you would like to see results
Want to apply? Contact Ecoline Experts!
Get a Free Quote for your Window|Door replacement project
(Virtual Window and Door Quote Available)
Window Prices in Brandon
Get a Free Quote for your Window|Door replacement project
(Virtual Window and Door Quote Available)
Rebate
Rebates for New Windows in Brandon
Up to $5000 financial support
$250 per rough opening
Homeowners across Canada
ENERGY STAR-certified products
Home Energy Efficiency Loan
Up to $7500 loan
4.8% interest rate
Up to 5 years repayment
ENERGY STAR certified products
Efficiency Manitoba Windows & Doors Rebate
$50 rebate on each eligible unit
A rebate of up to 20 units
Purchased and installed products > October 1, 2021
Want to apply?
Contact Ecoline Experts!
4 facts about Ecoline Windows Company:
Over 10 years of experience
Over 40,000 installations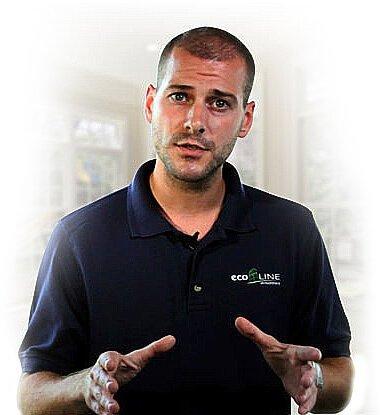 Ecoline Windows Brandon is proud to offer the best double and triple pane windows in town. You are welcome to choose different shapes and designs from our window collection or order custom-shaped units that perfectly complement your house exterior. In addition, we also specialize in door replacement and offer many front door options such as Steel, Fiberglass and Glass entry doors.
If you already know which windows will work best for your house or just want to explore your window & door options and pricing, feel free to use our Perfect Window Search and Window Replacement Cost Calculator to get a free quote in seconds.
The Ecoline team in Brandon always strives to exceed your expectations. That's why your honest feedback regarding our services and approach is crucial to us. Do not hesitate to contact us by email or phone. We will do our best to offer you the products that will definitely complement your house design, boost energy efficiency and match your personality.
Window Replacement in Brandon: Case Studies
Our Windows Collection in Brandon
We were thoroughly impressed with the Ecoline Windows installation team. They replaced our old windows quickly and accurately, showcasing a mastery of their craft. Notably, they maintained a tidy work environment throughout, minimizing disruption. Our home is now warmer/cooler, quieter, and energy-efficient. Their workmanship is a testament to their skills and dedication. Excellent service and results – well done!
Sergiy Zautkin
15:22 31 May 23
We had our windows on the upper floor of our house replaced with Ecoline Windows recently. Eugene came out to do the installation, was prompt, polite, and did the installation perfectly. Kate Z was our salesperson and we were impressed with her wealth of knowledge about the product and her ability to explain everything clearly. During the manufacturing process, we were kept apprised of the progress and all the scheduled appts happened when promised. The entire process has been a pleasure. Thanks so much and here's to years of enjoying our beautiful new windows!
Heather Fahlman
15:56 05 Oct 22
I received quotes from 3 window companies including Ecoline. All quotes were competitive with each other. However, what made me decide to go with Ecoline was a number of things.First, they build their own windows. In the event of a warranty claim, you call Ecoline, not some manufacturer you have not dealt with before.Second, their warranty was better than any other company I looked into.Third, their product is solid. Eli brought a sample window into our home to show us and you can see the quality of the window before you make a decision. The other two companies I looked into did not do that.Fourth, they made it so easy. Eli provided all the info I needed for the Greener Homes Grant and Hydro rebates we qualified for. They even put us in touch with the company that came out and did the required assessment. It was simple.Install by Oleg was quick but quality. The team did a great job of putting the windows in and cleaning up after!Would recommend this company to anyone looking for quality windows and service.
Braedan King
03:25 02 Sep 22
The free estimate Ecoline offers is a strong selling point. They fully explain why their product is high quality and worth the price. I recently had my doors and a window replaced. Took two days, and I had some difficulties with communication between myself and the workers, but I can't argue with the quality of the work done, and the final product.
Kurt Myskiw
18:08 29 Aug 22
The install was good and I am happy with the end product. The installers are great and very professional.The downsides are the heavy push at quote time by people that only know sales and nothing about actual window installs, only the script of look at our reviews and how to fill in the form.They also require that you get your own engineers sketch of the work, and file the work permit with the city your selfOnce on site they will not start work until payment has been made in full.
Kris "Night Red" Arnott
14:20 24 Aug 22
After having a window replaced with EcoLine, we decided to reach out about changing our front door. We were very happy with the service, they came out 3 times to help us make our decision and finalize details… even on the weekend. They offered a very competitive price and were very patient with us as we tried to narrow down colours. Highly recommended!
The install was good and I am happy with the end product. The installers are great and very professional.The downsides are the heavy push at quote time by people that only know sales and nothing about actual window installs, only the script of look at our reviews and how to fill in the form.They also require that you get your own engineers sketch of the work, and file the work permit with the city your selfOnce on site they will not start work until payment has been made in full.
Kris "Night Red" Arnott
16:40 13 Aug 22
The installation crew did a great good. I have worked in construction for 35 years so I believe I know what a good trades person can do. The crew showed up on schedule, were well organized, took reasonable care, cleaned up quickly after themselves and were respectful. The foreman kept watch on the quality of the work being done by his crew. The installation workmanship was done to a high standard. The whole process of using Ecoline Windows was great and I would readily recommend this company.
Ron Wiklund
15:50 22 Jul 22
We recently had windows installed by Ecoline Windows and were impressed with both the quality and the installation team. We were kept up to date every step of the way with the order and installation date. The installation folks were on time, kept the work area clean during the process and at completion led a thorough inspection of each window installed to ensure that we knew everything we needed to know to care for them. I would highly recommend Ecoline Windows, quality, workmanship and price were all great!
Tamara Elias
11:47 11 Jul 22
Denis came to my house and gave us a quote for the work he was very friendly and knowledgeable. The products and the warranty seems pretty good as well. Will update after installation.Update: installation was done within the quoted time line. They did a great job and did a reasonable post clean up. Overall very smooth experience.
Cory Mikulik
16:17 24 Jun 22
Ecoline Windows installed 6 windows for our home in June 2022. The entire process was very positive. Our estimator Carlos took the time to educate us about the windows, answered all of our questions and provided a detailed estimate. He walked us through the process of applying for government rebates, which was very helpful. Before our windows were ordered, another professional came to our home to make detailed measurements. When the day came for installation, Alex and his crew were punctual, professional and did an excellent job. The kept my house clean, and were very respectful of my yard and my neighbours. The windows were installed in one day and we are very happy with them.
Serinda Nixon
03:27 15 Jun 22
Very impressed!Dan and his team were on time (10:00-12:00 and were here just after 10:00!)They were professional, courteous, knowledgeable and fast.With the severe weather warning in effect they were unfazed as they went about getting the install completed and cleaned up. (wouldn't you know it the storm ended as they were driving away)Thanks Dan and Ecoline
Darren Peshke
21:09 14 Jun 22
Awesome guys! They came out twice to get everything perfect before building my windows, and then delivered and installed them in a couple of hours. And they didn't leave a spec of dust or dirt behind, so no clean up for me! The windows are really nice. I'm very happy with them.
Ecoline replaced all my windows and my door. Eli was a pleasure to deal with and the installation went smooth. The installers worked hard and were professional and polite. They walked me through each window and made sure I was satisfied with the installation. They made sure the area was tidy and clean before they left. Thanks to Andrew and his team for their great work.
Nilton Resende
21:45 10 May 22
We had 7 out of 8 windows replaced to day. We had Ross and Vlad do our installation and they were amazing. They were able to fix the frames, as they had rotted from the original windows, and still keep everything looking good. They cleaned up after them selves and even brought drop cloths. Only one suggestion: have some poles and tarps to block the wind from basement/ground windows :)
I just had 5 new windows installed in my home. It was a great experience from start to finish. Andrew and his helper were polite and clearly worked hard. The guys worked late to make sure the job got done too, really appreciated that. The install looks great and we couldn't be happier with it. Thanks Andrew and team!
They did a great job with the install, they were timely and protected the flooring/carpet in the installation area. Installer was informative after the project was completed and did a great job cleaning up. I would highly recommend them.
Lynn Michaud
20:11 14 Apr 22
Professional and knowledgeable installers. Paid very close attention to clients special requests. Work fast and clean, come on time. Make sure that the client is satisfied with their services.
I just had 10 windows replaced in my home by Ecoline and I'm 100% satisfied. The installers were professional, cleaned all areas thoroughly and polite! In particular, Oleg, who went out of his way to make sure I was satisfied with their work. My entire experience with Ecoline has been wonderful. Highly recommend!
Zhanna Samborski
22:14 01 Apr 22
The installers arrived on time, they were extremely quick and efficient. It looks amazing we don't have to do a thing! Would definitely recommend.
Lisa Desaulniers
22:12 01 Apr 22
We recently have a front window install and let me tell you that the experience was outstanding! The crew (Oleg) that came over to do this were very curtious and prompt. They protected our house inside and out. they explained all there were to know about this window. In summary, they did a very good job!The cost was very competitive and we would definitely recommend Ecoline to anyone!Well done!
Joan Birrell
16:19 10 Mar 22
We recently got two rather large windows replaced through Ecoline. We have worked with them before in the replacement of one of our doors and loved their work, so we decided to go with them again. They were incredibly friendly, and also very quick and efficient with the install. On completion there was also a good run through of what was done and everything was kept nice and tidy. The work was also all done during quite a cold day. Would definitely recommend Ecoline.
Paul Quimio
12:55 22 Feb 22
Friendly and helpful personnel walking me through the whole process. Good value.Oleh and his crew installed my windows today. They were very friendly, and extremely fast and efficient. They made sure I was happy with my windows and explained any small issues that came up.I would definitely recommend them!
Rebecca Moman
21:36 21 Feb 22
Very professional team who did a fantastic job today. They powered through the cold and were very thorough! Already loving the new windows and doors!
Amy Bailer
01:19 18 Feb 22
The doors look wonderful and the installation was really fast. They installed 2 doors and 2 storm doors and did it in less than 2 hours even with extreme cold weather and heavy snow. They still got the job done. They also cleaned the place and suggested to me improvements for the doors. Great quality work! They were also on time as well. I would suggest ecoline to everyone i know from now on. Awesome company!
Aztech Rex
19:20 15 Feb 22
Ecoline Windows installed new windows in my home. I am really impressed with the quality of their work and the 3 pane windows. My house is much warmer now, which has reduced my heating bill. I would highly recommend Ecoline Windows.
Raman Mann
00:23 09 Feb 22
I am satisfied with their service and quality of work. Above all, price was very reasonable as I got quotes from other window suppliers as well. Order tracking was easy too.
Mandeep Singh Bal
01:10 30 Jan 22
I had Ecoline replace my living room window recently. Installation was quick and the process went smoothly. They did a good job and left the worksite clean after completion. The new window looks great! I would recommend Ecoline if you are looking to replace your windows.
Shane McMullan
18:36 15 Jan 22
Vitaliy gave us excellent service. Our large window cracked because of -40 degrees outside. We called and he arrived on the same day to give us a very decent quote for replacing our window. We even got a 25 year warranty for my new windows.We got other windows replaced in our house last year. My energy bill is much lower and the windows and blinds are beautiful.
Willie Grobler
22:16 07 Jan 22
Oleg and his team were highly professional and proficient at installing our windows and doors. The products are simply beautiful and our heating bill will surely reflect the efficiency of the new windows and doors. Kate, our salesperson was very helpful in making the whole experience smooth and easy to navigate. I highly recommend Ecoline Windows to anyone wanting to purchase new windows and/or doors.
Janice Benson
21:51 21 Dec 21
Great start with the company. Once all measurements completed and order was placed the communication was not there. There was no statue update. So I would call get some information and was it was manufacturing issue. This was a on going for 25 weeks. Install was to be completed in September and was done 10 weeks later. The guys that did the install where great. They cleaned up very nicely after they where done.
Merri-Beth Hulst
01:23 11 Nov 21
Ordered 3 bedroom windows and just had them installed. All look and work great. We used them a few years ago for all our main floor windows as well. Would not go anywhere else. Would definitely recommend.
Jamie Glassock
00:25 10 Nov 21
We are very pleased with the quality of the service & work provided by 3 individuals in the company.Our salesperson Eli, who was always available to answer questions & even come to check on the progress of the installation.The 2 installers: Oleg & Alex who worked relentlessly, trying to fit new windows into an old house with minimal damage. Work was quick, efficient & neat. Effort was made to fix plaster inside & out.We are very pleased so far & look forward to the installation of our new doors.
Paula MacPherson
13:50 04 Nov 21
After purchasing a house we decided to change all windows. I wanted to have an estimated quote for windows installation. Kate was very thorough and patient explaining all details to questions I had. Very high service and affordable price for winter installation. Highly recommended.
I had all the windows in my small home replaced and I'm delighted with the result. The contractors were on time, did a great job of installing the windows and were polite. They had drop cloth for the floor and cleaned up after themselves perfectly. They even went above and beyond by putting all the curtain hooks back up – greatly appreciated.The windows are beautiful and the traffic noise is now almost zero 👍The missing star is NOT for the contractors but the administration side of it; there's mostly a very long wait to get through, promised call back didn't happen and the person was audibly irritated on a call at 8pm because I refused an appointment the next day as I had to go to work.My windows are financed by Hydro and I paid the outstanding balance ($215) in cash but only had $220 – I wasn't given change or a receipt nor the customer copy of the Hydro paperwork.Summary: beautiful windows, great workmanship, small glitches in the administration side of it but hopefully they'll quickly be rectified. And I greatly appreciate the Military discount!I would use Ecoline again
Nan Jorgensen
18:58 24 Oct 21
Ecoline recently installed a large window in our second level bedroom. The experience was smooth and professional from start to finish, beginning with the initial appointment to take measurements through to the day of installation. Several things were important to my wife and myself. First, all Ecoline employees with whom we spoke were very forthcoming in answering our questions and clear about schedules. Secondly, it was easy to determine at what stage manufacture and preparations were. In particular, they never over-promised, and in fact beat their anticipated deadline by about two weeks. Finally, on the day of installation, the crew was courteous, professional, clear in anwering questions, and cleaned up well after the job was done. Overall, a reassuring experience.
Norm Davison
13:09 23 Oct 21
Just had my window installed in Winnipeg. The guys who installed it were awesome window looks good and was installed super fast! With no hassle! The only downside was how long it took from the time we ordered the window til the time the window was ready.I would like to thank Ivan for doing such a good job with installation. The order/manufacturing team needs to get these manufactured faster.
James Ross
21:05 12 Oct 21
Excellent service and great product. Great customer service and quote was given with great suggestions and options. I am very satisfied with their professionalism and job completed on given time frame. Will get their services for doors and other windows in near future. Highly recommend Ecoline windows. Thank you!
Dilkumar Subedi
02:45 08 Oct 21
They arrived and got right to work. Stayed the whole day with no breaks. Worked very hard and did an great job. Very pleased.
Amanda Clement
12:32 07 Oct 21
I can wholeheartedly recommend Ecoline Windows. When I called for a quote, they were very professional, courteous and answered all of my questions. The Manager came to my home, inspected the old window and gave clear and honest suggestions to upgrade my home project. The people who installed the window show pride in their work and made certain that I was happy and satisfied with the install. Everything went smoothly and the way they trimmed the window out, looks beautiful. Thank you Ecoline Windows!
The company is top notch! They did such a fabulous job with the installation, they came when they said they would and the crew cleaned up after themselves. I didn't have to clean anything. I have had multiple compliments on both my window and the installation process. Great Job, Ecoline!
Erin McMullan
13:14 19 Sep 21
Vlad and crew were great to work with. They are very professional and efficient at their job. They did and excellent job replacing three of my windows, as well as replacing a rotted out frame. I highly recommend Ecoline to anyone looking to replace windows or doors.
Andrew Christmas
21:04 17 Sep 21
Our windows were just installed. Ecoline's quote was among the lowest but the quality looks excellent. Communication was good and timely. The installers were courteous and very conscientious – we appreciated how they cleaned up thoroughly. Very satisfied.
Bruce McAndless-Davis
00:10 15 Sep 21
The installation looks great. The contractors answered our questions during the final inspection and were professional. The customer service representatives also helped with any questions that came up about the installation process and the warranty. A positive overall experience.
We had a solid window in a basement bedroom changed out to a window that can be opened for safety reasons. The 2 guys that came did a great job and were pretty quick with the work they did. We are very happy with the window. I'd highly recommend them and they are reasonably priced compared to competitors.
Jenny Gourlay
21:00 10 Sep 21
I would like to pass on my wonderful impression of one of your servicemen.Mr. Oleg and his teammates did a great job to my home they are very professional installing of our windows and doors most efficiently and in a very pleasant manner.I will not hesitate to recommend him and his partner to all my friends.
wengcopones
03:25 08 Sep 21
I had Ecoline windows installed last December 2020 and I loved the windows and working with the company so much I went with them again this spring when I replaced another window in my sunroom. One this I really like is how well they communicate with their customers. They are always updating their customers with what is happening with your order/installation, which I really appreciated!
Melissa Raynard
15:16 13 Aug 21
Alex was a great advisor, and gave me a really good price. This was top service. Ecoline team arrived sharp on time. Window replacement was done very fast, it was impresive
Ingrid Diaslara
17:26 31 Jul 21
This my second time using EcoLine for additional window replacements. Again after receiving quotes from other suppliers, EcoLine was very competitive with pricing and Eli the project Mgr was professional, knowledgeable and answered all my questions. The installers were excellent. Did an excellent job on the installation, clean up was thorough, and they went over in the new locking mechanism on the windows. I had a question and called the office and they responded back in 1/2 hour. Very polite. I'm extremely happy with the workmanship and quality of the windows. I am one very happy customer! Excellent team !
Patricia Kowalchuk
20:57 21 Jul 21
This is the second time we have had windows installed by Ecoline and we are very pleased. This year we had four large windows installed in the lower level. Our house is quite old and the old metal framed windows were difficult to get out so a minor amount of stucco was chipped off. I mentioned this to Alex and right away someone was out to assess the "damage". They took a piece of stucco that had chipped off, matched the colour perfectly and two weeks later a wonderful young man came did the repair and left the remainder of the container of paint for future use. That is the good customer service that I appreciate and receive from Ecoline Windows Winnipeg.
Barbara Allan
17:42 10 Jul 21
Vitaliy was my sales person and he delivered what was expected. Everything that was promised was reached. Very satisfied with customer service, installation and everything that was expected for the new window installation. After sale support is phenomenal since some parts was discovered damaged but will be replaced at timely manner.Will definitely recommend to anyone looking at replacing their windows.
Alvin Timpug
18:41 08 Jul 21
The team who installed our door – Ivan, Vlad, (I didn't get the last guy's name) did an amazing job! Ivan was very creative. He installed our stormdoor like it was customized without compromising the size of the main door. He was meticous. They've put together a beautiful entrance. They were all friendly and Vlad mostly answered our questions. The guys were all relentless and they tirelessly finished the job. Kudos to these hardworking men and to Ecoline! Our main door is gorgeous!
Most of the process with ecoline was wonderful, they were super quick to get to our home and provide a quote. Also the installers were super efficient and respectful of out home. Wonderful service! The only thing that I could suggest as an improvement was that I felt I had to call them to check in on my windows, and only after my calls did they realize the windows were in the warehouse, but then as a positive note they promptly set up an installation date. Overall I would recommend them.
Brigitte Dupuis-Unrau
13:57 08 Jun 21
Amazing! The workers were quick, polite and on time, they showed up and got to work right away they cleaned up after them selves as they went along and even held drop cloths over the open window spaces while cutting to make sure debris did not come into my home.They made sure the house was just as clean when they left as it was when they arrived highly recommend this company. They came highly reccomended to me by many people and they did not let me down!Will be calling them again when its time to do my doors!
Jennifer Lajambe
22:08 03 Jun 21
Alex is a great professional. He patiently and thoroughly looked over our living space and offered great advice what kind of windows and patio doors would suit our budget and tastes. I highly recommend Ecoline and doing business with Alex.
Aimee Marie
01:16 15 May 21
Ecoline price was reasonable. Initial meeting with Eli, he was honest, explaining what I needed to know. The installers did a fine job. The office called and Eli visited a day after to inspect and to see if I am satisfied with my new windows and door and overall I am,except for a small problem with the door that the installers will come and fix. Recommendable.
Ecoline has pretty reasonable prices. Oleg was very professional and was a pleasure to work with. He was knowledgeable and was able to answer any questions I had. I would highly recommend.
I had a great experience with eco-line. Not only did I get a good price, but they offered the configuration I wanted. They kept me informed throughout the process, including regular updates on covid-related delays. Installers were efficient and clean.
Ryan McCormack
13:10 26 Apr 21
We purchased windows with Ecoline 5 years ago and had a great experience. The quote was reasonable and the install couldn't have went any quicker or smoother. The experience was so good we are now replacing our entry door with storm door. Alex was quick to answer any questions we had and was a pleasure to work with. Highly recommended for Windows and Doors.
Lance Gauthier
23:08 21 Apr 21
We had our full second floor windows done. Ecoline was excellent to deal with. The project manager was knowledgeable about the various options available. We were kept up to date with any delays due to the pandemic. The installers came promptly in the morning and completed the job in what seemed like an appropriate time. Our only complaint was that there was a number of small pieces of garbage (caulking tips and foam chunks) left behind in the yard after the install. Would still likely choose this company when replacing our remaining windows. Final product looks and functions great!
I highly recommend the service of Ecoline Windows. We are very thankful. Alex has given us a reasonable price, he is also very helpful and detailed (explaining all the processes to us!).
Miguel Copones
23:20 09 Mar 21
This is my third time purchasing windows and doors through Ecoline Windows. Alex has been wonderful to deal with and is very knowledgeable. They provide great customer service and always make sure the customer is satisfied. I would recommend them for anyone looking for windows or doors.
Jennifer St. Laurent
01:59 02 Mar 21
The only downside is that they took longer to get installed than we had hoped but this is the age of COVID! The windows are great, we are already noticing a difference in the warmth of our condo. The entire process from quote to install was extremely professional and helpful. We had gone to a number of different companies for quotes and while this was not the cheapest it was by far the most complete with the salesman making suggestions that have greatly enhanced the look and functionality of the windows. The installation went very well. They took their time to show us how the windows worked, they answered all the questions we had and did not leave until we were happy!I have no reservations in recommending them.
Peter Kingsley
14:25 25 Feb 21
Very pleased with our two new Ecoline windows. Installers arrived on time and finished the job in about 1 1/2 hours. Will definitely consider Ecoline for future window and door installs.
Kevin Bagnall
05:00 03 Feb 21
Very pleased with out two new Ecoline windows. Installers arrived on time and finished the job in about 1 1/2 hours. Will definitely consider Ecoline for future window and door installs.
Kevin Bagnall
23:49 02 Feb 21
This is my second time ordering new windows from Ecoline, I love our windows! Alex is very helpful and answered our questions about what would work best in for home. Recommended my by friends and I recommended them myself!
lotte peralta
17:43 01 Feb 21
Ecoline is a very professional company, installers were clean, followed Covid-19 protocols and listened to our questions and answered right away. The windows were very well made and the craftsmanship is beyond my expectations. Their quote was exactly what we paid and we are very happy. When delivery was late I was notified, they were open and honest, and we understood because Covid-19 has caused some issues for them.Definitely recommend them to anyone.
Marguerite Cote
23:47 24 Jan 21
Vitaliy Usyk was our Sales Project Manager, very knowledgeable of the windows they are selling. My husband and I have decided to choose Eco line for our 10+ windows! So far our experience and communication with him is good, from the quote we have received sounded very reasonable!! & He also provided a great promo to! – We will follow up on the installation of the windows!! :)
June Ducharme
02:01 07 Jan 21
I have had all my windows replaced by Ecoline over 4 service calls in the past few years.I am thoroughly impressed with the quality of work and professionalism.Interior and exterior trim always fits perfectly and is sealed very well.Shop around and compare build configurations and trim stylings with other installers.They ended up being cheaper than 4/5 quotes I was given by only 2-Pane generic window installation contractors.My home was built in 1940, and I had a fair amount of rotted exterior trim and wood framing. The replaced all of it with new, quality framing and robust PVC and vinyl trim.The build quality is top notch.
Christopher Young
03:39 10 Dec 20
Our entire experience with Ecoline has been great one. Everyone from the company was very professional and helpful. I particularly enjoyed watching the window replacement, so fast and efficient. The window looks amazing, and we couldn't be happier with the whole experience.Thanks econoline, for a job well doneDavid & Lori
David Allard
00:00 09 Dec 20
We had a positive experience with Ecoline. From the selection process to the installation process. They were responsive to our questions and during installation, worked very efficiently. The installers work is very professional and they pay attention to the details. They took the time to review their work with me and allowed me the opportunitiy to spot for any difficiencies. During that process we found one window that need a little more caulking and the installer took care of it right away. The work completed and I'm comfortable knowing my investment with Ecoline paid off. This is a solid company to work with.
MrBdr4life
15:32 04 Dec 20
The service was Ecoline was exceptional. The salesperson went out of his way to help with suggestions and make several trips to our home. He was professional and accessible. The installers were also terrific. They were courteous and very skilled at installation. We will definitely return to Ecoline in the future for further work. Overall, I highly recommend this company.
Judith Chipperfield
21:59 12 Nov 20
We ordered 5 new windows from Ecoline at the end of June. We had three quotes and our experience with Vasily was what sold us from the start. He was very knowledgeable and helpful. The price was far better than either of the other quotes we received. Although the windows were to be installed mid-September, with the trials of dealing in a COVID world the installation didn't take place until the beginning of November. That was the only "hitch" in an otherwise positive experience.The installation crew were very professional and did a wonderful job from start to finish. The windows are beautiful and the crew left our home in perfect condition – including vacuuming and removing all the debris from the installation.We would absolutely recommend Ecoline to anyone looking to replace windows.
Disa Davidson
01:37 05 Nov 20
Great service. Went through all options. Made us feel very comfortable. Easy to understand. Will recommend this company to friends and family.
Fred Legiehn
22:50 16 Oct 20
Great service. Quick . Professional.Great value.Dan is amazingWill use for our other two windows next fall.5 stars !!!
Stephen Berezowecki
22:05 07 Oct 20
Excellent service and attention to detail. Vitaliy was very thorough with ensuring I understood what windows to buy, how those windows are built / function, and the warranty on them. Timelines are a little messed up due to covid but I will update once they're installed. Speaking of covid, I appreciated Vitaliy's consideration for our health and home as we were all masked through the proceedings!
Adrian Zetner
22:46 30 Sep 20
It was nice meeting Oleg and his team they were fast, friendly and efficient. I am very happy with the work they have done specially my new windows i would recommend ecoline to my friends. In fact i already have 2 friends that signed up with them. Thank you Oleg and your team. 🥰
Maria Deang
22:19 24 Sep 20
I had Ecoline replace most of my windows a few years ago and have been happy with the product. I requested a quote this hear to replace my big Living Room and Dining Room windows. Their quote was competitive and they gave me a discount as a return client. The installation was completed this week. The gentlemen who did the installation were respectful of COVID 19 guidelines and did a great job including a thorough clean up. The windows look great.
Penny Triggs
18:09 17 Sep 20
I recently had my Large kitchen window installed and I was impressed with the Level of professionalism of the installers. Oleg briefed me on what they're going to be doing, protected the floors and they were fast and efficient. I'm really happy with my window. Highly recommend
Lena Ocean
19:39 15 Sep 20
Highly recommended. They were super quick and my new window is great. Did my Neighbours house as well.
Alex has a good explanation of what we expect, we're very satisfied of what he's selling, very friendly and easy to talk to.
Ronnie Atienza
21:53 06 Sep 20
Ecoline Windows did an awesome job! They were very knowlegable when the consultation was done – new their products very well. Service was very efficient and professional. Quality of work is excellent. Would highly recommend this company for window replacements.
deb habkirk
01:06 02 Sep 20
From beginning to end this was an awesome company to deal with. Starting with Eli who was a fantastic salesman to Oleg and his partner, who did an amazing installation job on the eight windows they installed for me. I would definitely recommend Ecoline Windows and doors Winnipeg to all my family and friends.
Murray Fiks
00:13 30 Aug 20
The job was wonderful and price is great, so I made a decision to order Ecoline again. They do good job, and I recommend this company my friends and neighbors. Alex gave me extra discount, so I can replace 3 windows instead of 2. I am very exited, and look forward for installation. Thank you, guys.
Antonio F.
19:01 25 Aug 20
The sales person Nazif was professional and gave me good ideas to help me to decide the type and design of windows and door. Nazif explained to me all details and gave a good promotional deal. I'm excited to have my windows and door installed. Thank you Ecoline.
Job was excellent from start to finish. Installers were quick and professional. I would definitely recommend Ecoline!
Lendon Green
18:13 07 Aug 20
I am 100% satisfied with every aspect of getting new windows with Ecoline. The salesman literally spent over an hour explaining and demonstrating everything to me. He was friendly and knowledgeable. I was also very happy that these windows are made in Canada.When it came to installation the gentlemen who came were very professional. They cleaned up after themselves and were so very respectful. I had neighbors stop by and ask about the windows, that's how amazing they look! I could not be happier with the windows or with the workmanship. I wish I could remember the gentlemen's names who did the work but I bet they are all this great! Thanks for giving my home a whole new look Ecoline!!
I recommend Ecoline Windows because of it's quality and customer service. Sales representative Vitaliy was very helpful and provided us with all product and price explanation. Prices were the lowest and now I love my windows.
elnora reyes
22:55 30 Jul 20
We are very happy with the bow windows and other windows we received from Ecoline. They made sure we were happy with everything and they were able to solve the problems we had. There was a bit of a language barrier, but the workmanship was superb. They were able to replace the rot and finish the pvc very nicely. Thank you to all the workers that put in so much effort to make a good job.
Kathy Delaquis
12:59 09 Jun 20
We just had our windows done by Ecoline. The installation was very quick and professional. The guys came on time and did their job in a very courteous manner. Special appreciation to the rep Eli Hagiev. No sales pressure, only detailed and thorough explanation about the windows and installation process. Thank you!
Vlad Lyubimov
16:44 02 Jun 20
Love the new windows. Much better than our previous quote. The installers were professional and friendly.
Brent Smith
18:39 07 Mar 20
Love the new windows. Much better than our previous quote. The installers were professional and friendly.
Brent Smith
18:39 07 Mar 20
After using Ecoline windows previously in 2013 there was no hesitation to call for quote of basement windows. The quality that we expected based on our previous installation did not disappoint. Vitally quoted the exact cost. At this time Vitally included a very informative presentation how the factory would engineer the windows with an approximate installation date. Whether calling Vitally or head office in Calgary all spoken with were courteous and factual. The installation crew arrived punctually and performed professional instillation and while on the job site were extremely courteous while on site. In closing we are very happy with the whole process and the windows are excellent.
april cairns
00:26 11 Feb 20
We replaced are basement windows that were 6 years old from our builder [email protected] homes, in a 6 year old home. All Ican say is from quote from Vitaly to the installers Oleg, Vlad and Ivan. They did an absolute fantastic job very pleased and would recommend them hands down, just for there cleanliness to knowledge to proffessionalism, to the overall attention to detail. Any future stuff I do I would be contacting them first. Thanks Guys enjoy the Vino :)
Eye On Spaces Personal and Event Concierge
01:01 10 May 19
We replaced are basement windows that were 6 years old from our builder [email protected] homes, in a 6 year old home. All Ican say is from quote from Vitaly to the installers Oleg, Vlad and Ivan. They did an absolute fantastic job very pleased and would recommend them hands down, just for there cleanliness to knowledge to proffessionalism, to the overall attention to detail. Any future stuff I do I would be contacting them first. Thanks Guys enjoy the Vino :)
Eye On Spaces Personal and Event Concierge
23:59 09 May 19
F.A.Q.
What payment options do you offer in Brandon?
Ecoline offers different financing options in partnership with numerous reliable financial companies. Homeowners could be eligible for up to 12 months of payment deferral and low-interest financing when ordering new windows and doors in Brandon.
What would be the approximate cost of my window replacement project?
The final price for your window replacement project in Brandon depends entirely on the different options you pick. But our advice here is to treat buying new windows like a long-term investment. You definitely want to do the job once and not worry about it again.

Are triple-pane windows better than double-pane units?
Triple pane windows offer exceptional energy efficiency. These units are best at keeping cold air from entering your home and warm air from escaping it. Triple-pane windows may also come with additional features to be used on your windows. But double-pane windows are also a great option especially when the overall thermal performance of your house is already decent.

How long does it take for the project to be completed?
Ecoline always strives to finish your replacement projects between 6-10 weeks from the day the contract is signed.
Where are your windows manufactured?
All our windows are manufactured in Ontario to meet our stringent quality requirements
What warranty do you offer?
All our windows & doors are manufactured to meet or exceed industry standards. Ecoline warrants all the products against defects in materials and quality.
Virtual Window and Door Quote
First and foremost, our hearts go out to anyone who has been directly or indirectly affected by the coronavirus pandemic ( COVID19). Even though we are facing a truly unprecedented situation nationwide, we should stand strong and support each other.
During this uncertain time, the Ecoline team in Brandon offers virtual quote services.
All our project managers will be more than happy to consult you via Zoom, Skype, Facebook, or any other platforms for video conferences that are convenient for you.
Our virtual/remote quotes are as informative and knowledge-based as if we were sitting down together in one of our showrooms, or during the face-to-face consultation appointment in your home.
Book a Virtual Window and Door Quote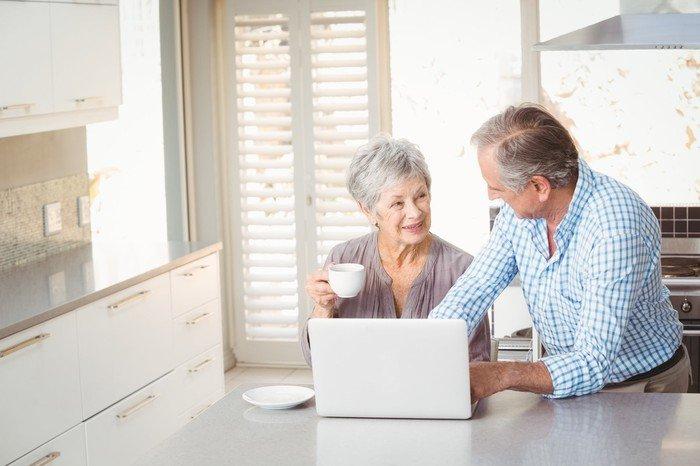 Have questions?We are ready to help!
Book an Appointment
Step {{activeStep}}
Your address
{{ error }}
Start typing the address, and we'll give you the appropriate address options
Book an Appointment
Step {{ activeStep }}
Order type
Please, select the type of order you need
{{ error }}
Book an Appointment
Step {{ activeStep }}
Desired date and time
{{ date.format('dddd') }}
Not availbale
{{ date.format('MMMM, D') }}
All rimes are in your local time (PST)
{{ error }}
{{ error }}
Book an Appointment
Step {{ activeStep }}
Contact information
{{ error }}
e.g. +1(000)000-0000
Verification
We have just sent a verification code to
{{ prebooking.phone }}
Filled-In before the end of the booking:
{{ wizardCompletionPercent }}%
Appointment details